Thanksgiving outfit deets
A few people have asked about my Thanksgiving outfit,and it's been a little quiet on the fashion page -which needs to be changed, since I have some fun new things to post!- so I thought I'd post the deets.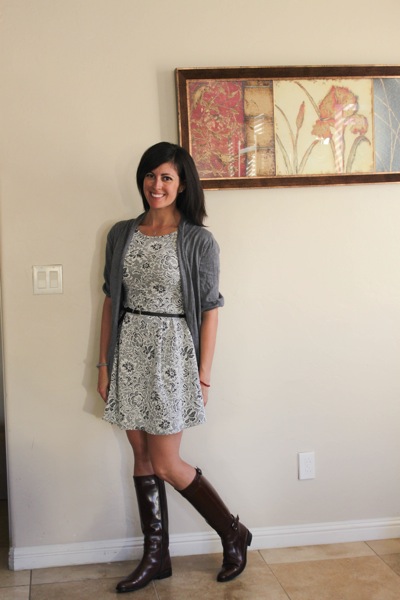 Dress (similar here), sweater NY&Co (old, similar here), belt, and boots (similar here)
I was really just excited to wear my new boots, and thought I'd dress them up a little with a Stitch Fix dress, sweater and belt.
Hard lesson: belts on Thanksgiving are a mistake. I wanted to remove it halfway through the meal 😉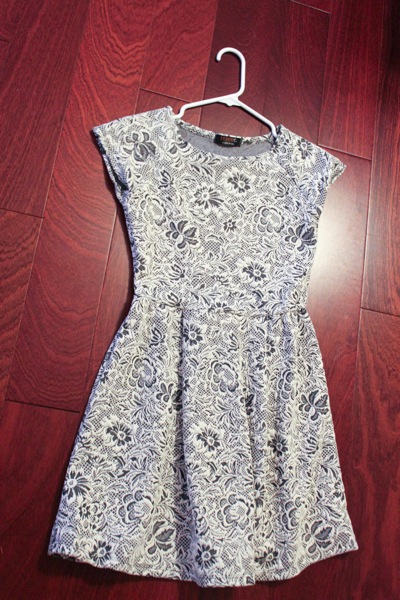 I used the be afraid of mixing neutral colors -blacks with greys and browns- but realized that somehow, it works, and helps break things up from being too monotone. I tried to keep my outfit from being too fifty shades of grey-ish. The dress has short sleeves, so I'm excited to rock it with sandals of bright flats this spring, too. 
Do you have any holiday parties coming up? What are you wearing?? 
I'm thinking of black sparkly dress for our squadron Christmas party, but am still trying to decide what to wear with it. On mission for some sassy jewel-toned heels… 😉