I'm the worst about packing clothes for a vacation. I go through all the "what if I need this too?" scenarios, end up totally overpacking, and then hating everything I brought with me.
I've gotten more savvy over time by packing 3-4 shoes instead of 10, checking the weather, making lists and planning things out. I've also started just taking a carryon bag for shorter trips, forcing myself to pack less. [Bonus: not having to wait at baggage claim or having my luggage get lost!]
However, this weekend's 20-minute packing scramble left me randomly throwing things into my suitcase, planning on the spot, and praying I'd have outfits that actually went together. To my total surprise, I wore everything in my suitcase, didn't forget anything major (gym sneakers and jammies- I stole a pair of the Pilot's boxers and slept in those with a lululemon tank), and actually had outfits that matched in there!
Maybe I'll pack last minute more often 😉
Here are 4 of the outfits from this weekend –I had one more, but didn't get a photo in it
Outfit 1: Super Casual
I wanted to go with baggy on top to camouflage the bump a little and just be comfortable for a day of walking around and events.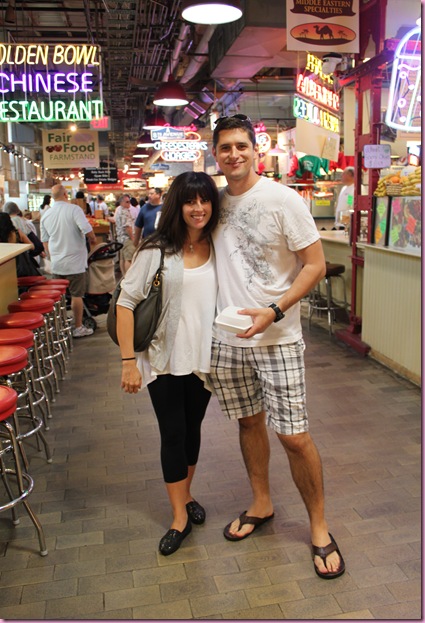 Sweater: Express (new)
Tank: Express (old)
Tank: lululemon Cool Racerback
Pants: lululemon wunder under crops
Shoes: TOMs
Seksi Pilot: Bonus 😀
Outfit 2: Dinner with the girls + Pilot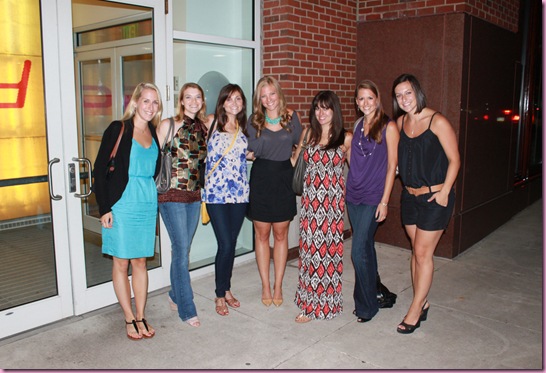 Dress: Forever 21 ($17!!!)
Shoes: Banana Republic sandals
Group of gorgeous blogging ladies: Bonus 🙂
Bracelet: (I wore the gold one) Two sparkly leopards kissing from Forever 21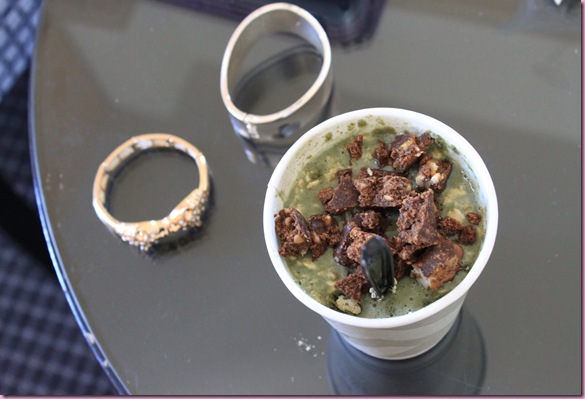 Outfit 3: Airport and walking around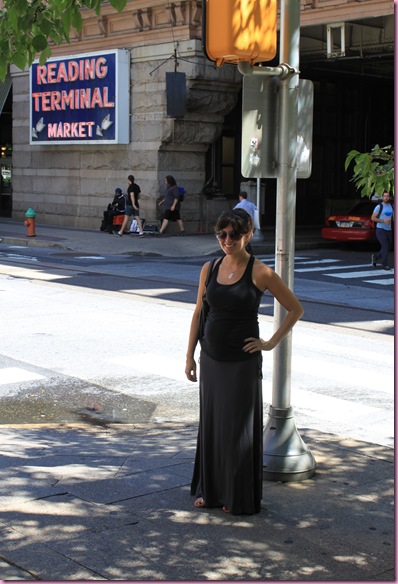 Hamsa necklace: Tucson gem show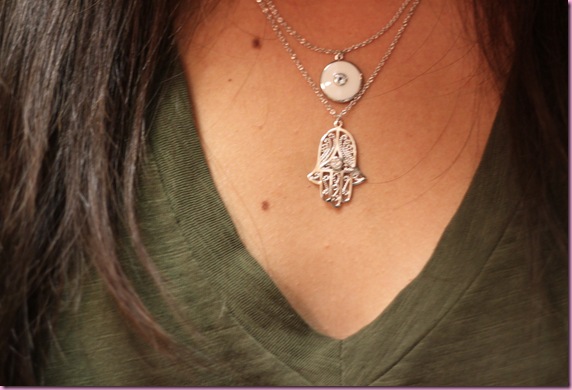 Tank: lululemon Cool Racerback
Skirt: Express (new!)
Sandals: Banana Republic
Bracelet: Silver cuff (above, next to the oatmeal)
Bag: MARC by Marc Jacobs
Outfit 4: Dinner and shenanigans with Sabrina, Trig and Kath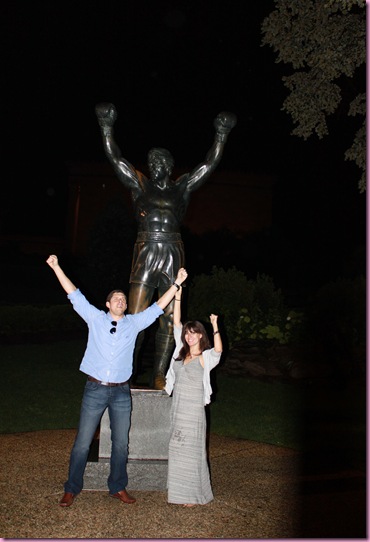 Dress: Banana Republic
Sweater: Express (same one I wore on Day 1)