I'm trying to take it easy this week to gear up for the half, but really wanted to get in at least one good day of strength training. Today was the day. I only had about 25 minutes to get in a great workout, so I decided to finally try out the outta-the-box CrossFit workout I posted last week. 
It KILLED me.
It was awesome.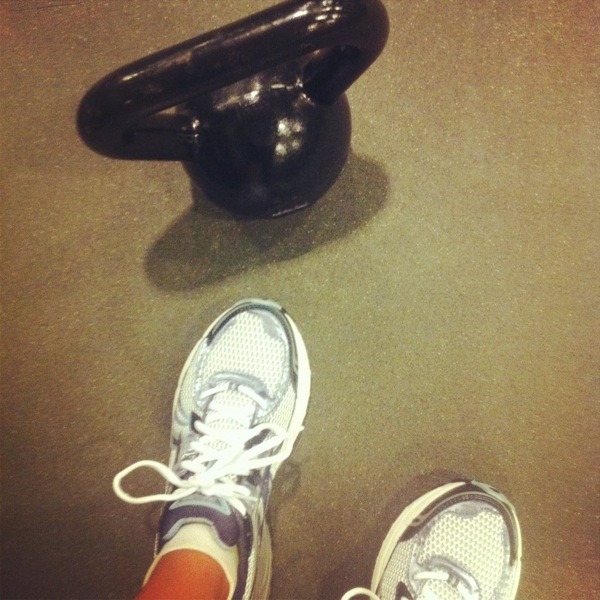 (from the archives- no messing with my phone since I timed it)
I really loved (hated?) the initial bear complex portion. I learned quickly that taking it slowly had advantages, but so did moving quickly because I could get a little break. For a couple of minutes, I had to push through without a break at all. With a 5-minute warmup, the EMOM (every minute on the minute 5 bear complex) and workout itself (3 rounds: 11 min 15 se) took less than the 25 minutes. I did some oblique crunches as a exclamation point and was done.
I always do so much better when I have a plan at the gym. Actually, I do better when I have a plan in life. At the grocery store I'll actually buy what I need for the week's meals (since I took some time to write them down), get in more effective workouts and cross more off the to-do list. 
Even so, sometimes the best plans end up being legendary fails, like last night's dinner: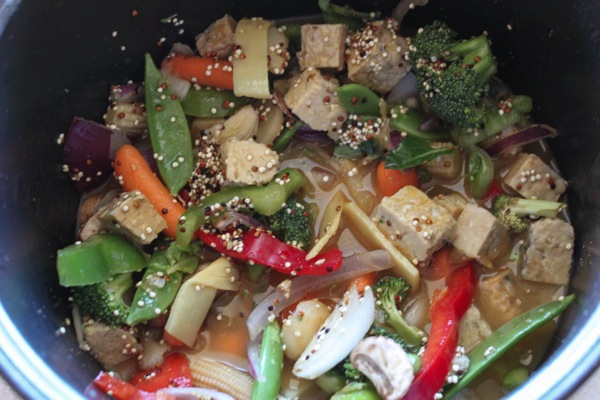 It looks good, right?
It was awful, like death and sadness had a lovechild.
Awful, awful, awful. My tastebuds are crying just thinking about it.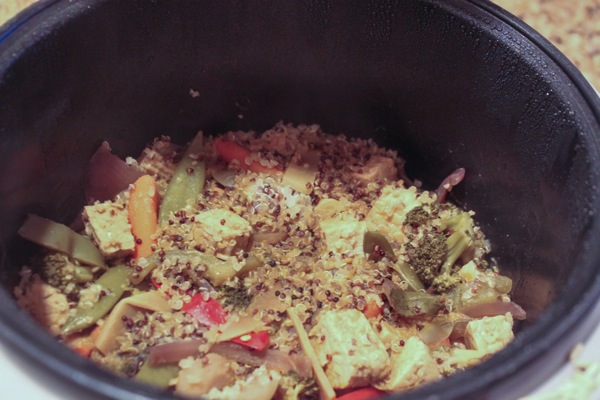 (You can almost see the sadness in this pic- maybe I just left it in there too long?)
It seemed like a great idea to put quinoa, tempeh, stir fry veggies and broth in the rice cooker, seasoned with soy sauce, rice vinegar, cayenne, garlic, ginger and honey. I just don't know what went wrong :/ Thank goodness for cereal in a coffee mug, eh?
Time for a little family walk. I'm bringing lots of treats with me to see how Caroline does 🙂
Hope you're having a great week so far!
xoxo
Gina
Are you a big planner? Take a sec to jot down your next gym session. Check out these workouts for a little inspiration. Also, I've been meaning to tell you that my friends at Physique 57 are now offering online workouts! As someone who doesn't live in the same state as a studio, it's very appreciated, especially since they're a fantastic at-home option. 
Something to read:
3 reasons to change up your treadmill routine