It has been a little bit since my last 'Five Things' post, and I have some fun things to share with you! This is definitely more of a winter-themed 'Five Things', despite Tucson's 80-degree weather. I know those of you living places not lacking winter weather are rolling your eyes, but it doesn't feel like the holidays without frosted windshields and nightly fires in the fireplace. Okay, I'm done complaining!
1. New Wedding Shoes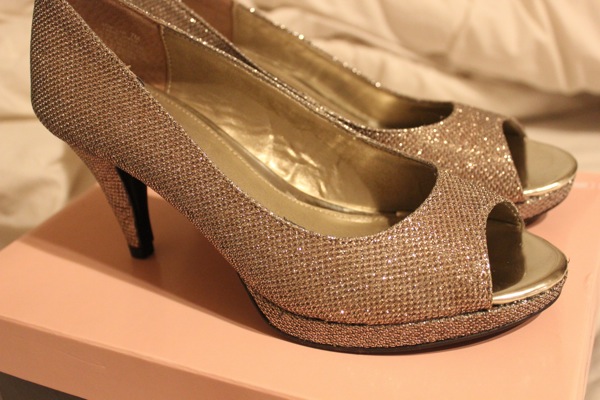 You may remember that I bought a pair of shoes for the wedding a while ago. Sadly, they ended up being much too tall and with little to no grip on the bottom (I'm not trying to be the bride that trips…). I was thrilled when I stumbled upon these lovelies at Macy's!
 2. Cream Sweater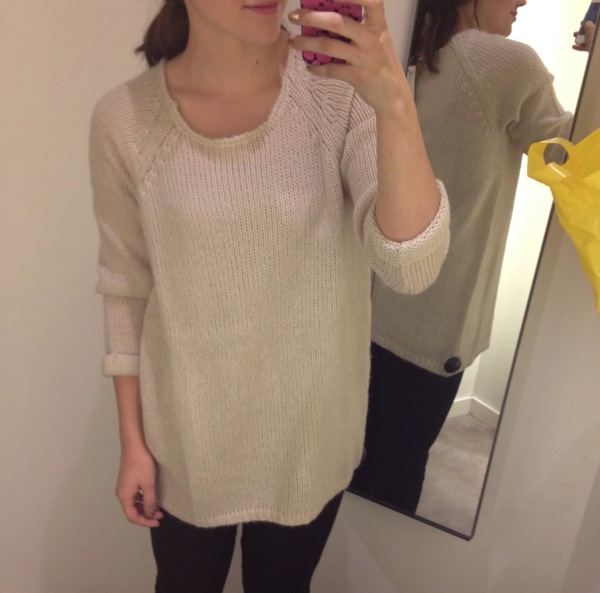 My favorite H&M purchase in a while! This cream sweater is the perfect length and is a new staple in my "winter" wardrobe. It looks adorable with a scarf and leggings or dark skinny jeans and wedges! Nothing beats a great sweater 🙂
3. Winter Make Up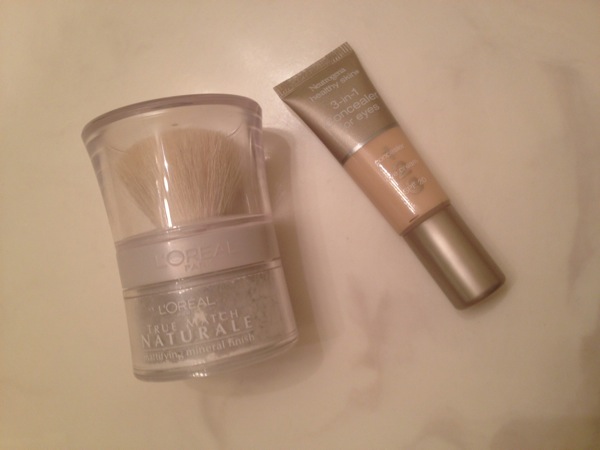 L'Oreal's translucent finishing powder is perfect to set a full face of make up before a holiday party. It also gives you a flawless look without adding color if you don't wear pressed powder. The Neutrogena 3-in-1 Eye Concealer is a concealer, eye cream, and SPF 20 all in 1! The eye cream  in this concealer gives dried out eyes the chance to heal while hiding any bags or dry skin. LOVE.
4. Long Necklaces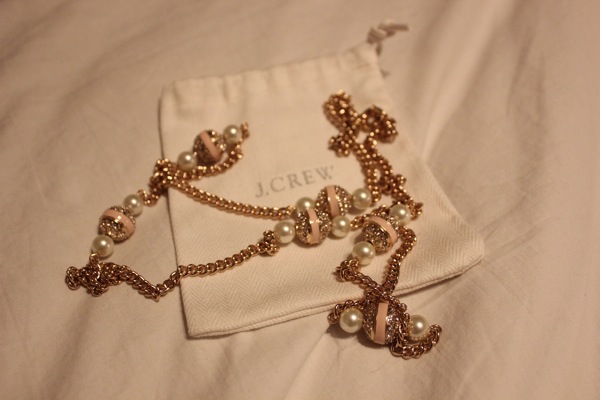 Long necklaces give outfits a really effortless look. My newest necklace has pearls and "diamonds" which give comfy looks an added polish!
5. Needlepoint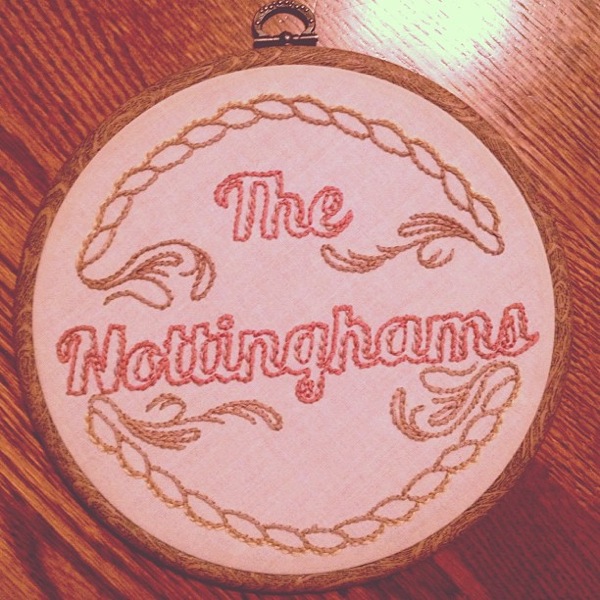 If you get a chance, visit Alyssa over at Sick City Needlepoint: (http://www.etsy.com/shop/SickCityNeedlepoint?ref=seller_info)
She made us the most adorable needlepoint for the wedding, and it will be our first decoration in our future home 🙂 She does custom needlepoint work in 7" and 10" options. This might just make the sweetest gift for some of my girlfriends!
Which five things are you loving right now? I always find such great inspiration in the things you all share with me!
Xo-Meg