DIY holiday gift: handprint ornaments
Since I see most of my family every day, they don't usually read the blog. That is, except my nana… she's my most loyal reader 🙂 Since she saw these already, I figured it would be safe to post, and in the occasion any of the other grandparents are here: Merry Christmas, you're getting a glittery hand ornament as part of your gift!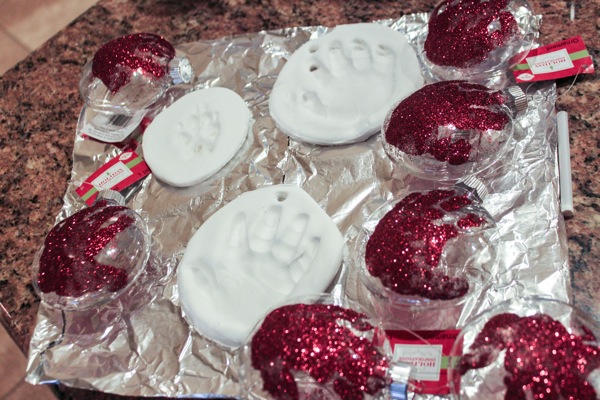 For someone who isn't very crafty, I've definitely been riding the DIY train lately. I figured it would be fun to make a Livi keepsake for the grandparents, especially since it's her first Christmas. 
We made two different types of ornaments: the glittery handprint ones,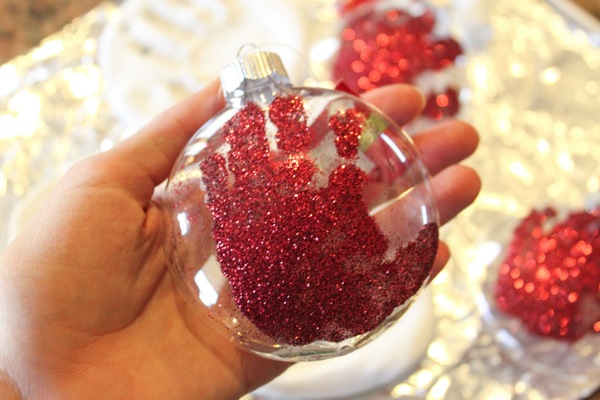 and one using a hand/foot impression kit.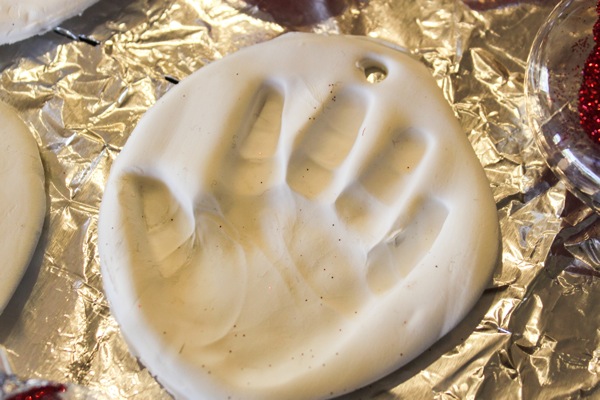 I can't decide which one I like more… I love how you can see every little hand dimple on the imprint ornament, but think the glitter is especially festive and beautiful. I'm glad we'll have one of each on our tree.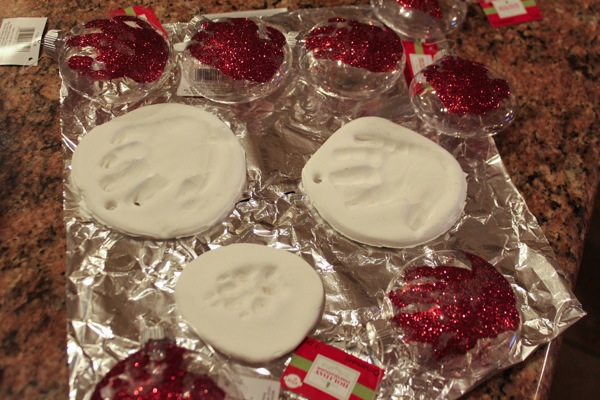 For supplies, I picked up 7 clear ornaments, Elmer's glue (it seemed to be the most child-friendly option) and fine glitter. The ornament impression kit was from Buy Buy Baby (a gift from Lisa). Everything else was from JoAnn fabrics, and to the cashier who grouchily told me my coupon expired last week: you can pull them up on your phone. I figured that out yesterday and saved $2 (bringing the total for everything to $11). Take that, sucka.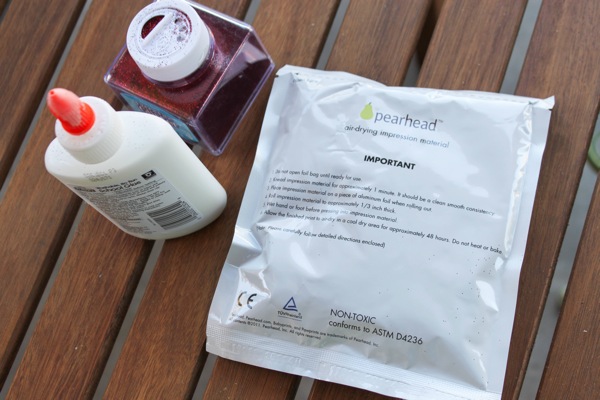 This is not something I could have done alone. Lisa came over and we had a little assembly line: my computer set up on the patio table playing Elmo ABCs with India Arie, the glue, ornaments and glitter lined up on paper, ready to go.
Lisa helped me put glue Liv's hand and then we told her to open her hand (she got the hang of it pretty quickly), pressed the ornament into her hand and Lisa glittered the ornament. I thought it might be an interesting experience with glue ending up in Liv's mouth, in her hair and a quick bath time afterwards, but it was NBD. Glue on the hand, we washed it off and that was it. We got lucky for sure 😉
For the impression kit, we just followed the instructions on the box, making sure to wet Liv's hand first. 
It was an easy, beautiful and inexpensive gift – I hope the grandparents love it!
Any other ideas for fun holiday gifts from baby? I always love to hear your suggestions and what you and your family have done in the past.
xoxo
Gina
More holiday DIYs: