Hi friends! How are you? Some of you have seen it already, but welcome to the new blog design! I'll hope you'll find it more fun to look at and easier to use 🙂 The "Fashion" and "Fun" pages should be up by the end of the week, so stay tuned for those too 🙂
I can't even thank my web wizard enough for his hard work into making the blog facelift so gorg. His name is Cody Smith, he is a rock star, and he managed to create the blog design exactly as I envisioned it. He also dealt with quite a few snafus that popped up along the way –tons of data to transfer to a new host, corrupt files, etc- and I am so very grateful to him. <3 You can follow him on Twitter, check out his portfolio, and hit him up if you'd like some design work done. He's offered a generous 15% discount to my readers, too 🙂 He is extremely pleasant to work with and ridiculously knowledgeable with WordPress and design. I really can't say enough good things about him.
This blog makeover made me even more excited for the year to come.. lots of adventures on the horizon 😉
So this morning, I took the most beautiful yoga class at work: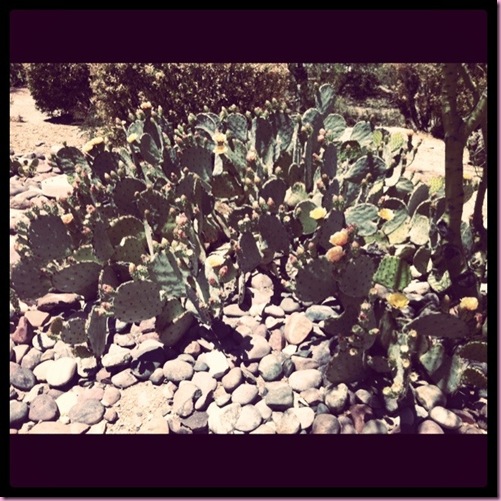 It was a 90-minute power class, which was extra-appreciated since the only Baptiste studio is in the middle of nowheres-ville. We did all of my favorite poses (handstands, crow, dancer, standing splits) and I was a very content yoga noodle at the end.
Afterwards, I had the standard: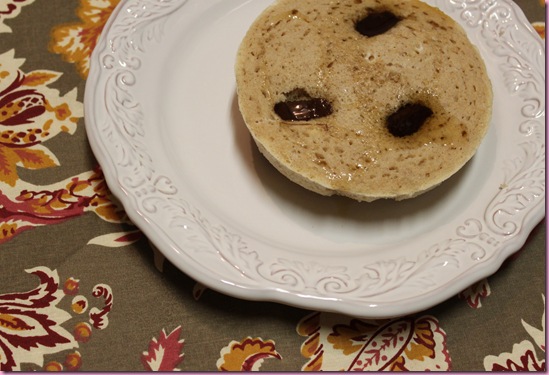 I'm not sick of these yet, but I'm sorry if you're sick of seeing pictures of them 😉 They're just SO good. To make the protein muffin even more exciting, I stuffed it with 3 squares of sea salt dark chocolate halfway through cooking.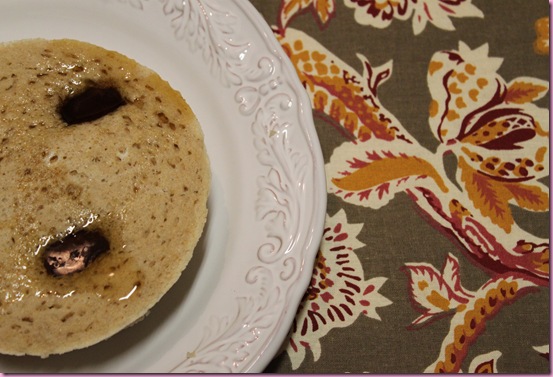 Oh yeah.
I was planning of afternoon acupuncture, but since they couldn't get me an appointment until tomorrow, I went to get shoes for work instead. My old Zumba shoes are killing me and my Asics have seen their better days, so I hit up the Nike outlet.
PURPLE Zumba shoes: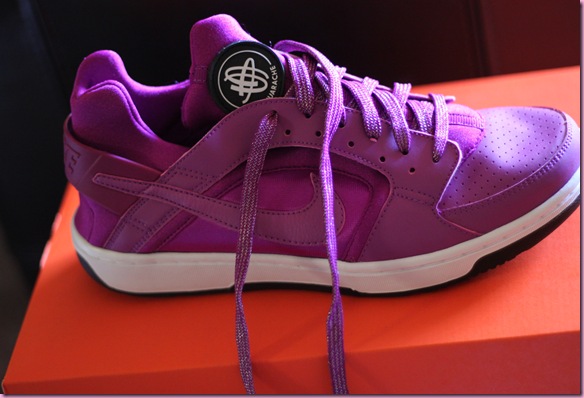 and weight room/regular teaching shoes: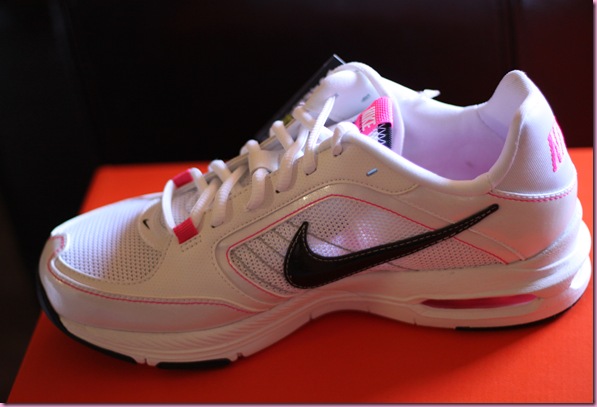 Both for $70! Amazing. In between shoe-picking, I grabbed a Venti iced passion tea and a thing of cashews from Starbucks. I've been obsessed with the passion teas lately- that means summer is officially on the way.
I'm off to get to work on those Fitness and Fun pages, and also creating a fun cardio workout to post in the morning 🙂
Enjoy your night and I'll see ya laterrrr <3
xoxo
Gina