I've got a HIIT treadmill workout for you today! It's appropriately name "HIIT the Hill" because you'll be changing up both your incline and speed on the treadmill. It's a good, sweaty cardio!
Meanwhile, I'm still on a mission to find the best acai bowl in San Diego. 😉
Nekter Juice Bar brought it strong with the fresh cashew milk and acai base, but the toppings at Tiki Port keep it at the #1 spot.
(PS. How cute is Livi's little date nut smoothie??)
We had a great morning together. I took a Barre3 class, we grabbed a snack (above) and then hit up the playground.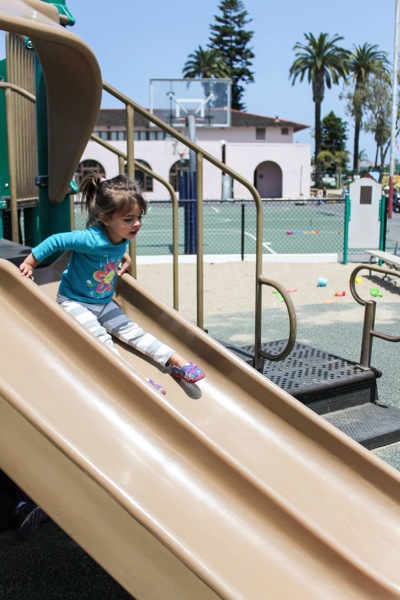 I'm pretty sure that I'll never get used to seagulls everywhere. They can't be trusted.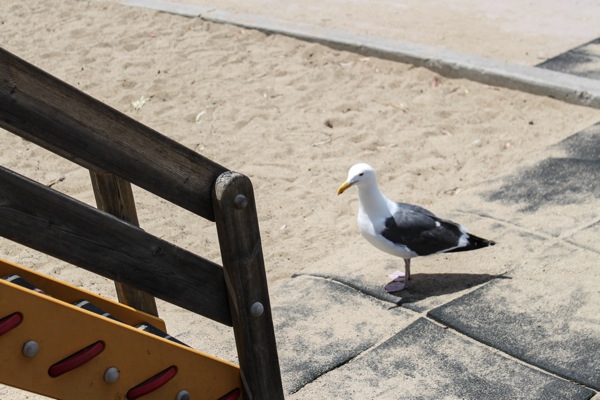 HIIT Treadmill Workout Inspired by Orange Theory
In honor of Orange Theory day, which I look forward to every week, I figured I'd share a treadmill workout that's similar to the types of drills we'll do in class. I find that by constantly switching up the speeds and inclines (ok, and the "treat" of knowing a recovery is on the way), I'm never bored and can really push myself the entire time.
Another great thing about class: you go at YOUR pace. You start at your "base pace" (which can be a walk with the incline cranked up, a jog or a run) and alternate your speed intervals based on your own base pace (one that you could easily maintain for 30 minutes).
Here's the little HIIT treadmill workout I crafted for ya: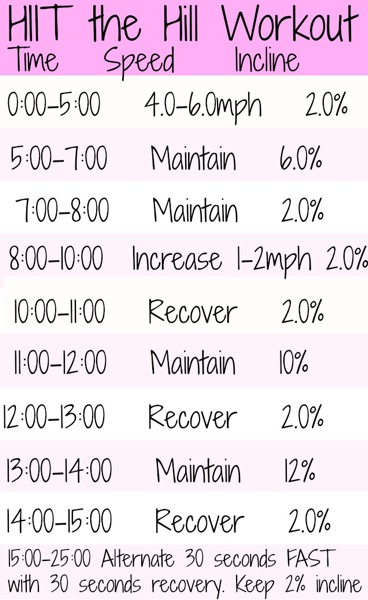 It's a combo of hills (which will utilize different muscles in your legs) and speed blasts to increase fitness and endurance.
For the "Maintain" sections, aim to maintain your base pace while you crank up the incline. If you need to drop the speed a little to account for the higher hills, do it! Prioritize incline over speed on those sections and maintain good posture and alignment – slightly hinging forward from your hips to make it up the hills. As always, check with a doc before making any fitness changes.
Let me know if you give it a try!
What's something you look forward to every week? I'd love to hear something fun about your day 🙂
xoxo
Gina