Hi friends 🙂 How are you? Hope you're enjoying your Sunday.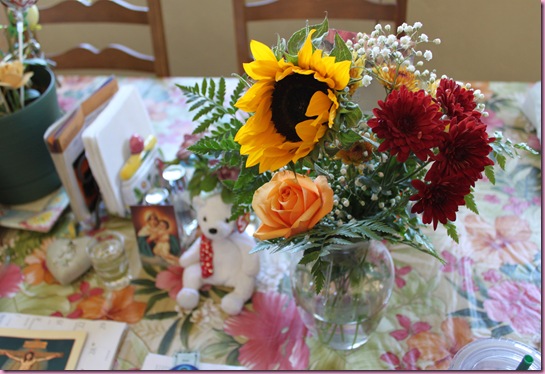 This morning, we took a little trip to visit my great-nana. Last time we saw her, we promised we'd take my brothers with us, so today we delivered on our promise.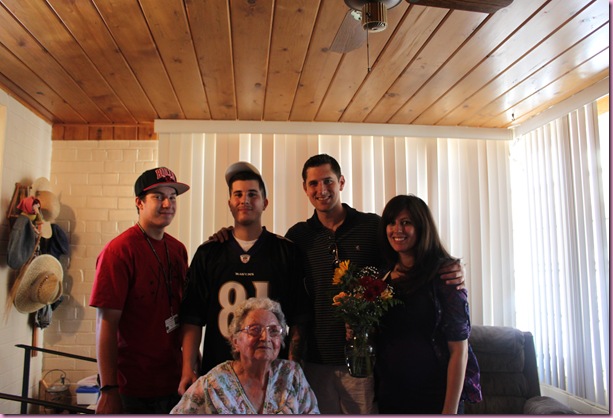 We had fun talking and hanging out with nana, and after leaving, the Pilot and I went to Tucson Meet Yourself for a fun little cultural experience.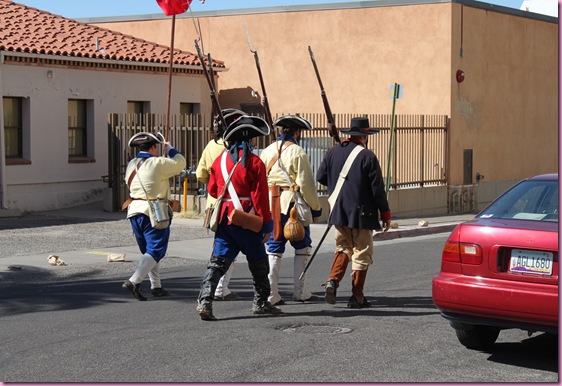 Tucson Meet Yourself- which we all refer to as "Tucson Eat Yourself"- is held in downtown Tucson: the only place we actually have tall buildings.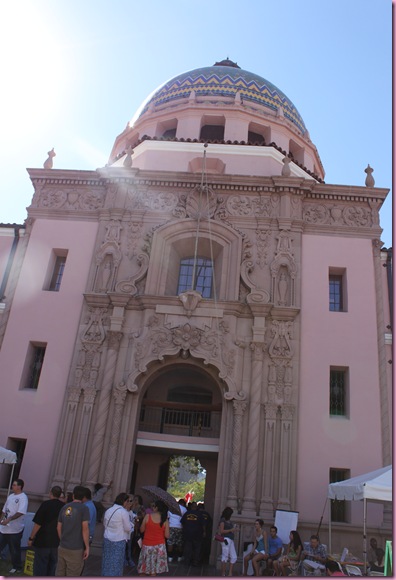 There were a ton of amazing vendors set up: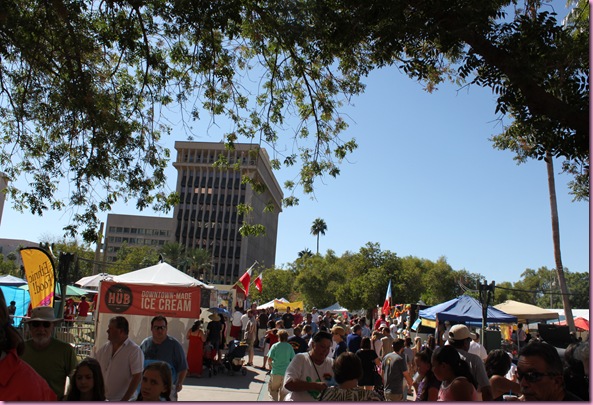 Art and handmade creations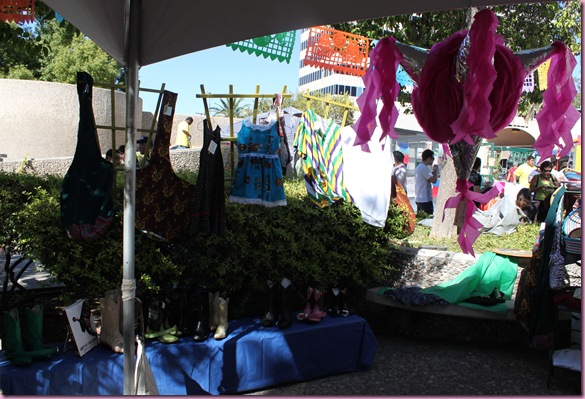 Books and music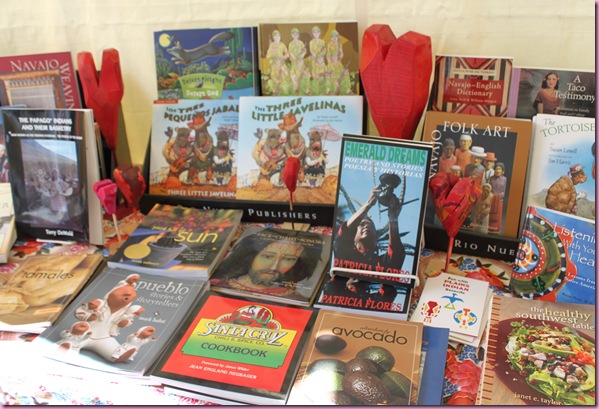 [3 Little Javelinas is one of the stories that was read to me when I was little]
and soooo many ethnic food stands, hence the nickname "Tucson Eat Yourself." The idea is to go and walk around, while eating as much food as humanly possible.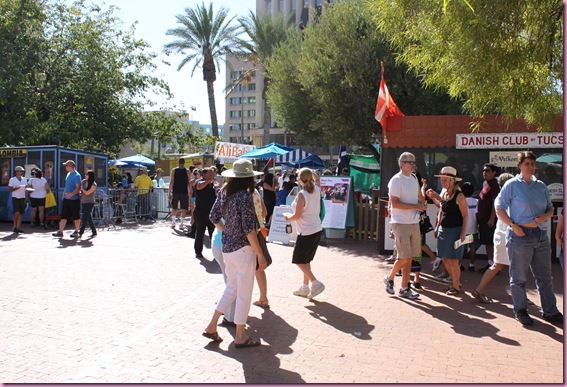 They also have live music and dance performances to demonstrate the cultural diversity in Tucson.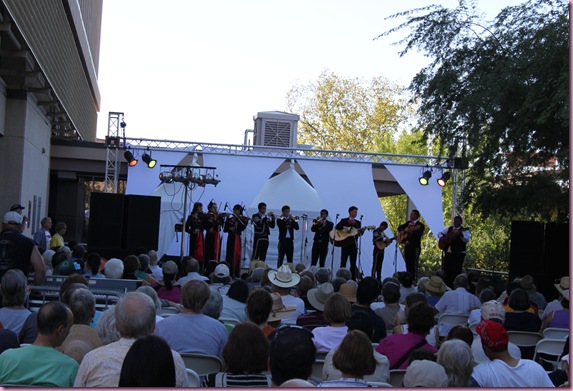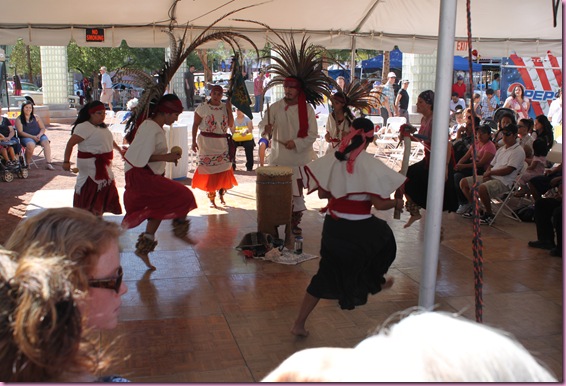 I wasn't too hungry, but we both had to stop and stare when we saw the enormous pans of paella.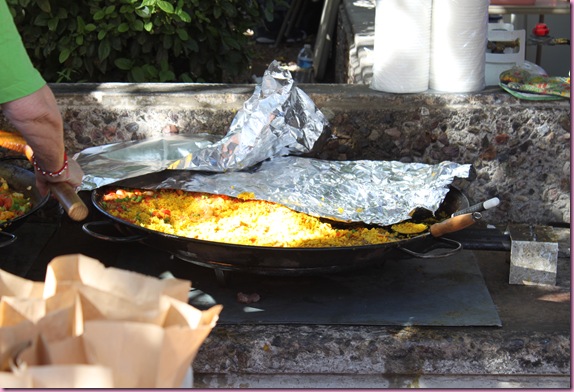 We decided to give it a whirl 😉
Shrimp bandit: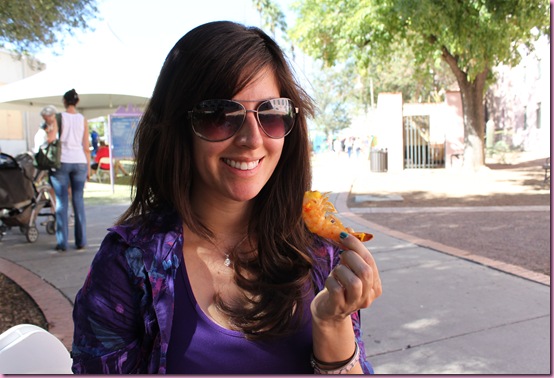 The only bummer about the festival is that it was wicked hot, and I didn't dress appropriately. I was roasting away in my jean crops and button-up shirt. Good thing there were plenty of distractions from the heat [like a handsome date, delicious food, and people-watching at its finest].
We're off to a family dinner <3
See ya after with a Family post!
xoxo
Gina
Something to talk about: What is your all-time favorite ethnic food? As much as I love tamales, Baigan Bhartha takes the prize for this one 🙂