Hey guys! How are ya? And how's your Indian Food Wednesday going? 😀
I love reading about your girl crushes 🙂 And at the suggestion of Heather, if any dudes want to chime in with their Bromance-worthy celeb or friend choices, I'd love it too 😀
We had a killerrrrr Insanity workout sesh today. It was plyo, which is my favorite DVD so far (not counting the recovery DVD, which we get to do tomorrow). It's a lot of jumping, drills and sweating like a beast. Me gusta.
After our workout, Ashley had to go to work so Jeni and I chilled for a while. I made us smoothies and she got to experience her first Chocolate Cherry Bomb.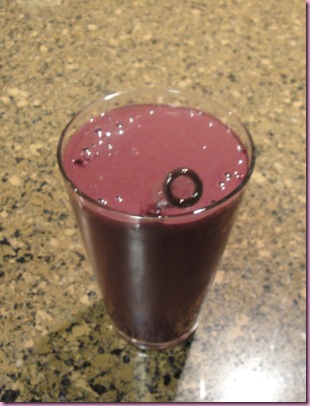 After our bfast and updating the bloggy, I finally got started on packing.
I hate packing so much.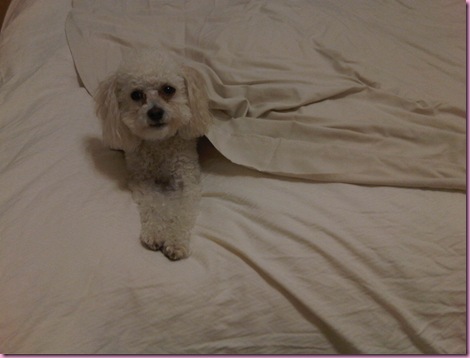 Bella helped though 😉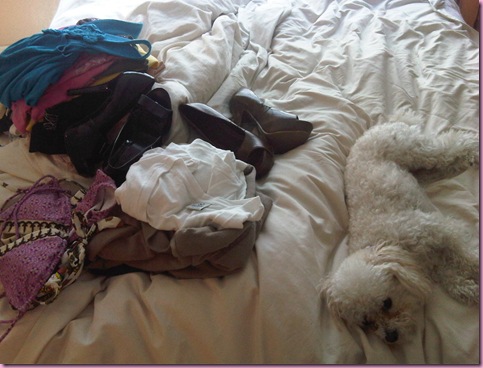 Little goofer.
(Note: I keep an extra sheet on top of the bedding so when the dogs lay on it, they don't get our comforter all doggy-scented)
Random snackage ensued: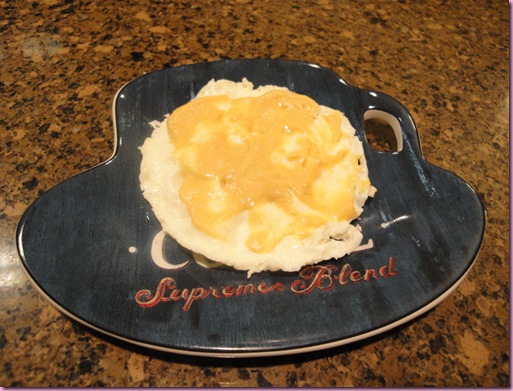 Egg puff coated in a mustard blanket
Bean salad – I'm trying to get rid of all of my produce/leftovers by tomorrow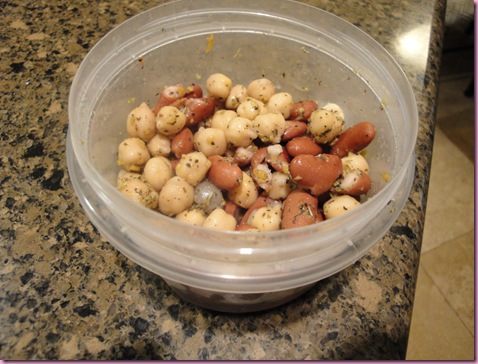 Sweet patater wedges.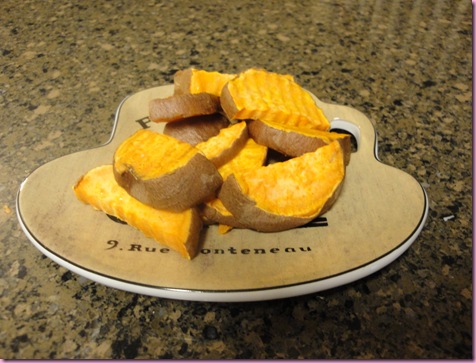 And for dinner, to celebrate Indian Food Wednesday, I wanted to make something *baller* which will probably have to wait until next week :/ There's just a lot to do tonight and I decided to let the slow cooker do the work for me.
I just added an onion, small eggplant,  okra, organic diced tomatoes, supah spicy curry sauce and veggie broth to the slow cooker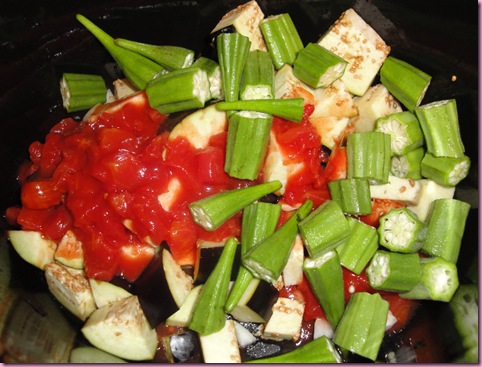 Stirred it around and set it on high.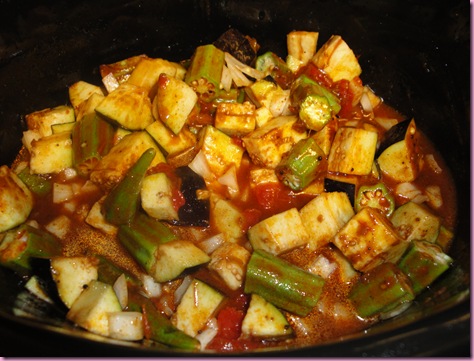 BAM.
It will be ready for feasting after Zumba 😉
I'm off to run a couple of errands and then teaching Zumba and training a client.
Have a wonderful night <3
Gina
****We leave for Vegas TOMORROW!!! Vegas, baby! We also get to see some very important people while we're there.. any guesses? 😉
Also, if any Vegas bloggies want to meet up for lunch or sumthin' on Friday , hit me up! <3