The brunch to end all brunches
Hi friends 🙂 Happy Sunday! Hope you've had an amazing day so far. Loved reading your wedding snafu stories- they're always funnier after the fact, right? 😉
We just got back from the brunch to end all brunches 😀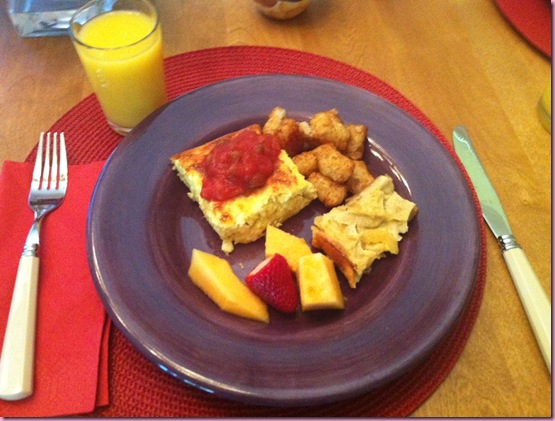 I told ya about this before, but my nana used to own a catering business back in the day and always makes beautiful spreads for family parties. The Pilot was bummed that he had to miss Easter, so my nana did a repeat brunch today in his honor 🙂
We brought flowers for the hostess: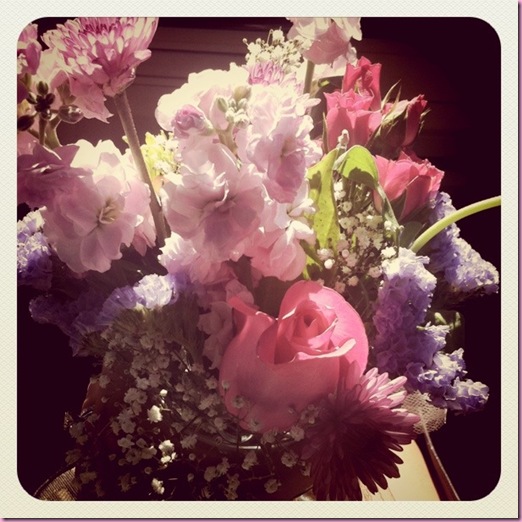 and the donuts that I made last night.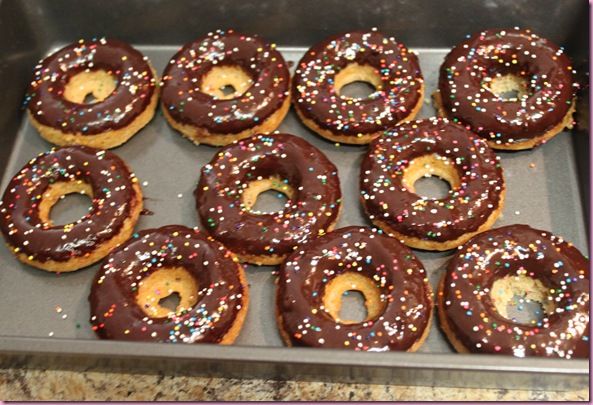 I was so happy with how cute they turned out!! The chocolate ganache was just melted dark chocolate chips (melted in a double boiler, thinned out with a little almond milk) and topped with sprinkles.
When we got to nana's house, per usual, she had a bunch of foodgasmic delights waiting for the fam to get there 😀
Egg casserole (my fave!!!) with salsa, ham, bacon and sausage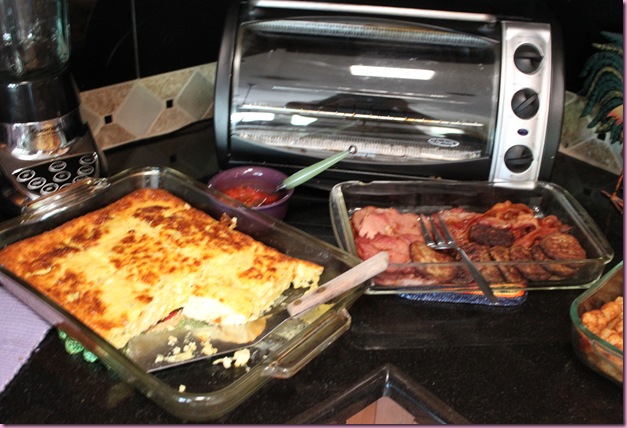 Potatoes, apple puff pancake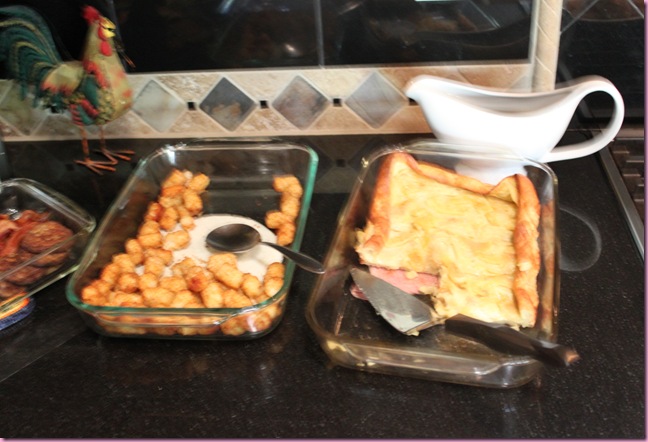 (EEK! Blurry photo- sorry!)
Biscuits, butter, cinnamon rolls (<— everything homemade)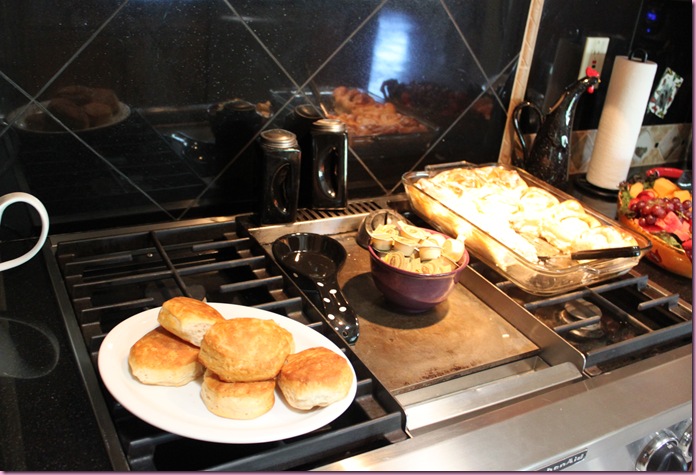 Fresh fruit, orange juice, tea and coffee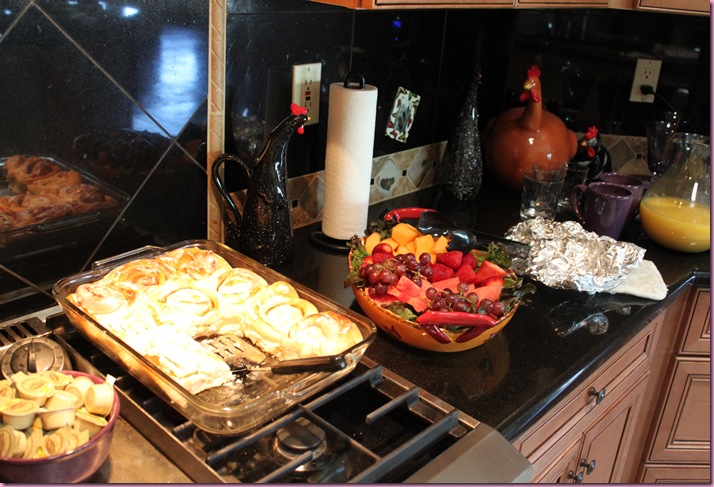 The dessert table dreams are made of: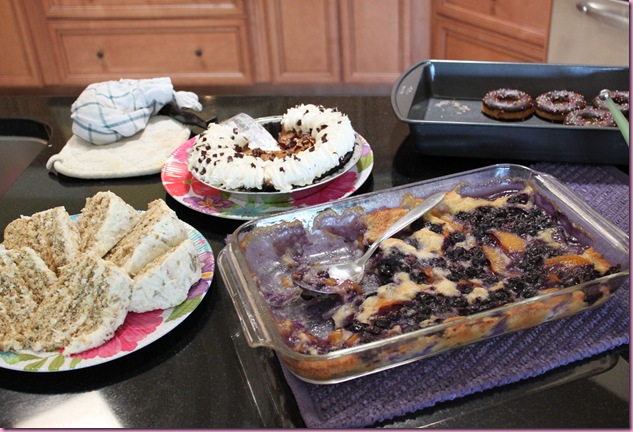 Italian cream cake, turtle pie, blueberry peach cobbler and the donuts.
Heaven, my friends.
I enjoyed the above plate of egg casserole, fruit, potatoes (+ more potatoes and egg), some cobbler and a donut + orange juice.
Hellooooooo food baby 😀
The best part was spending our Sunday with the familia <3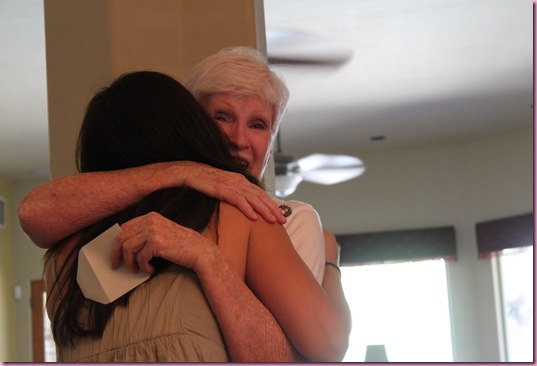 We're off to do the errand thang and clean around here (maybe nap too? Heh heh), and then I'm getting a fun new recipe in the dehydrator 🙂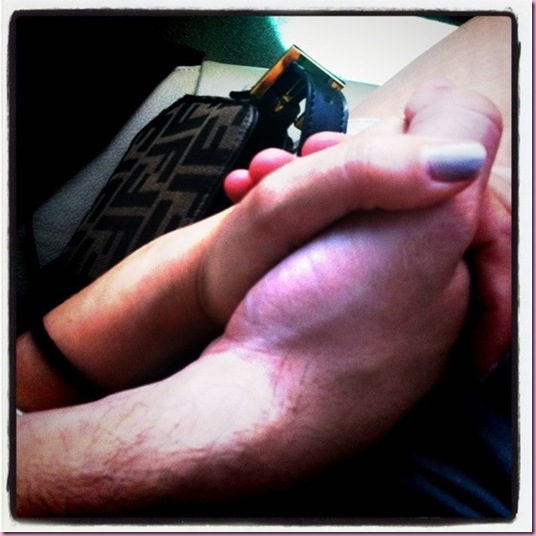 See ya later today!
xoxo
Gina