Heyyyyyyy

How's your day going?? Hope you've had a lovely day so far!
It's GLOOMY here in San Fran!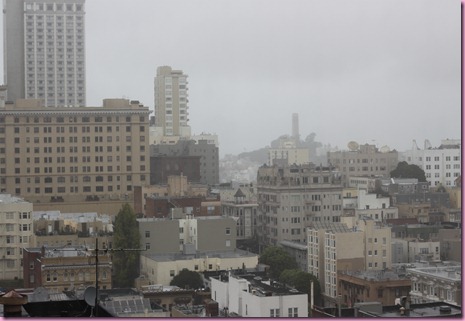 I think the city is sad that Foodbuzz is over, too

This weekend has exceeded all of my expectations. I knew it was going to be incredible and that I'd get to see and meet a lot of blog friends, but had no clue it was going to be quite as awesome. <3 Thank you so much to Foodbuzz for hosting a killer party!
The end of the official events was this morning, at a Nature's Pride-sponsored brunch.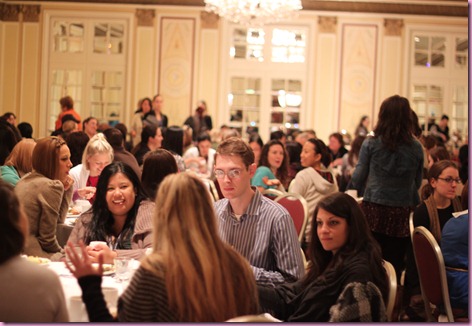 It was fun to talk to everyone and say goodbyes to those who are leaving today.
Since I was meeting Beth for our own little brunch, I had a little salad to make me hungrier as an appetizer: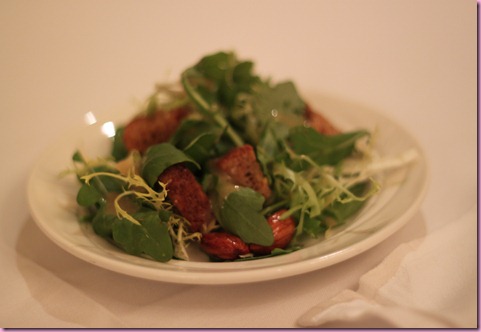 (ate the greens, not the croutons)
and half a Vega bar, shared with my roomie: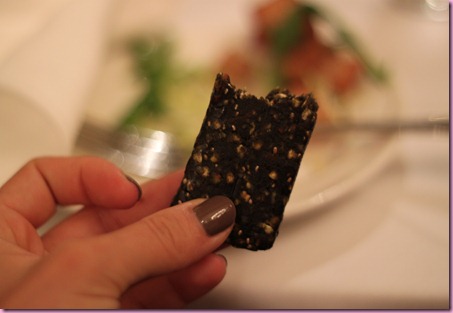 For brunch, Beth and I dined at Colibri- a glorious Mexican bistro
We started off with table-made fresh guacamole and HOMEMADE corn tortillas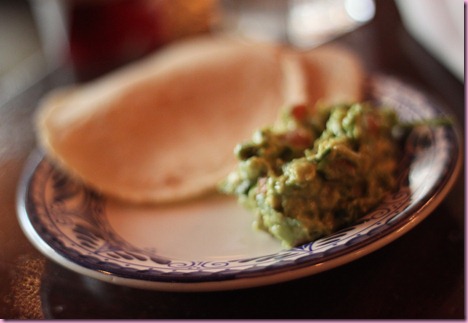 Be still my heart.
It tasted like my childhood. It's been wayyyyy too long since I've had *real* Mexican food and I was so happy

For my entrée, I rolled with the vegetarian omelet with no cheese, refried black beans (!!) and potatoes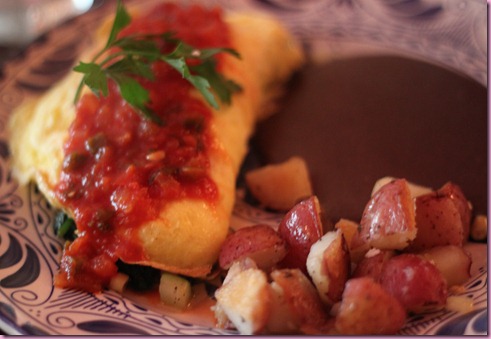 It was amazeballs. The omelet with filled with corn, tomatoes, spinach, zucchini, peppers and onion. I topped it with a blob of guacamole and happily stuffed my face

Chatting with Beth was so much fun. I've wanted to meet her FOREVER and was so glad she could come hang out for a while. We were too busy gabbing for me to think to take a picture, but she has a blog with pics up of her beautiful new baby if you wanna check it out.

Now we're off to explore (in the RAIN!) and then meeting some bloggies for dinner.
Hope you have a great night!!
xoxo,
Gina
What food reminds you of childhood? Fresh, homemade Mexican takes me back every.time.