Hi friends! How's the day going? Hope you're having a lovely morning. A little later posting today; I've been trying to figure out how to fix something I screwed up on the blog yesterday. I was editing the menus (up top) so the recipe links will show an image and paragraph, and in the process, totally messed up the Family page. Derp. The link is here if you are looking for it! Hopefully I'll have it back in action soon. 
Last night, the Pilot and I had a date night! We decided to go back to one of our favorite restaurants ever: Seasons52.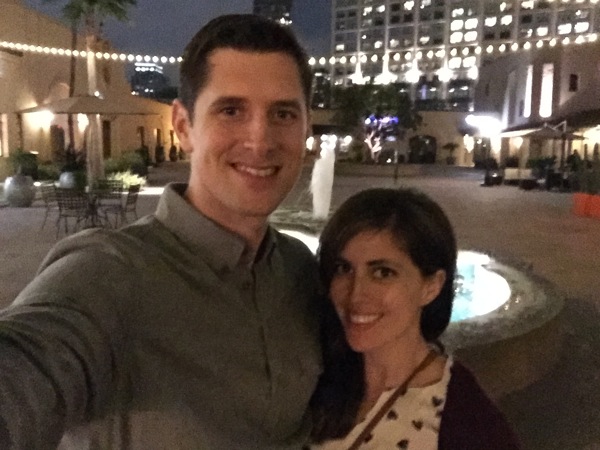 We used to go to Seasons allll time in Orlando, and totally forgot we have two here in San Diego. (We're still kind of in restaurant overwhelm; there are so many new and delicious places for us to try!) Seasons52 bases their menus off what's fresh and in season, and nothing on the menu is more than 475 calories. The restaurant is proof that "healthy" doesn't have to equal "bland" — everything is boldly flavored, beautifully-plated, and absolutely delicious. 
We started off with the lobster-stuffed mushrooms,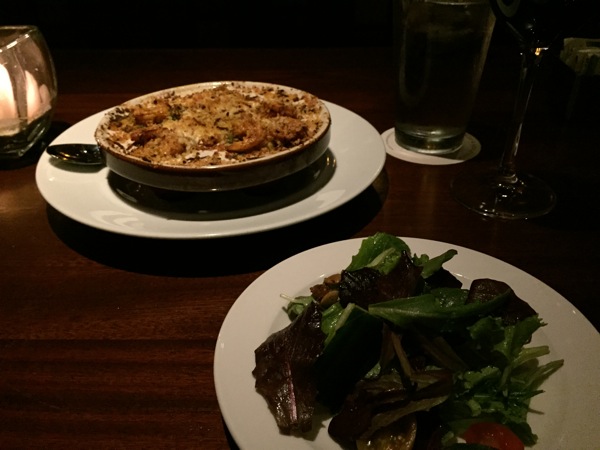 (I also enjoyed some of the Pilot's dinner salad)
and for my entree, I chose the salmon salad. The greens are artfully placed in a cylinder, which they gently lift upon serving the salad. It makes the salad super fluffy, and I love that Seasons isn't stingy with their dressing.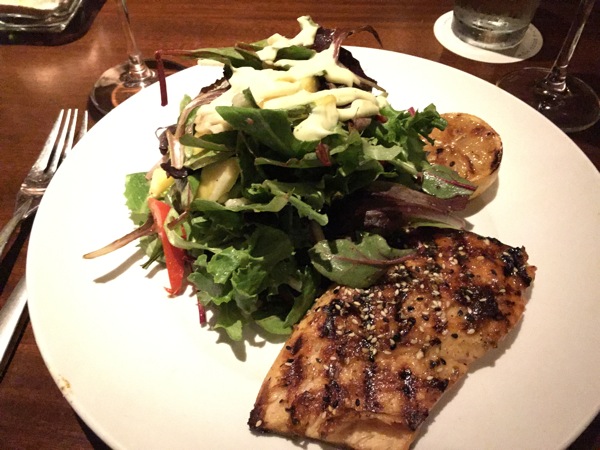 The wine list at Seasons52 is also amazing, as it's curated by one of the few Master Sommeliers in the world. I chose a glass of Sangiovese, which has become one of my favorite reds. 
The best part: THE DESSERT. They bring around a tray of mini indulgences, ranging from fresh fruit to cake and pie (YES). The server takes out a tini flashlight to illuminate each one as he/she describes the dessert, and this is where the Pilot and I are notorious for saying, "we'll just take the whole tray." 😉 I enjoyed the pecan pie and the peanut butter chocolate cake, and the Pilot took the caramel macchiato, the raspberry cheesecake cannoli thing and the key lime pie.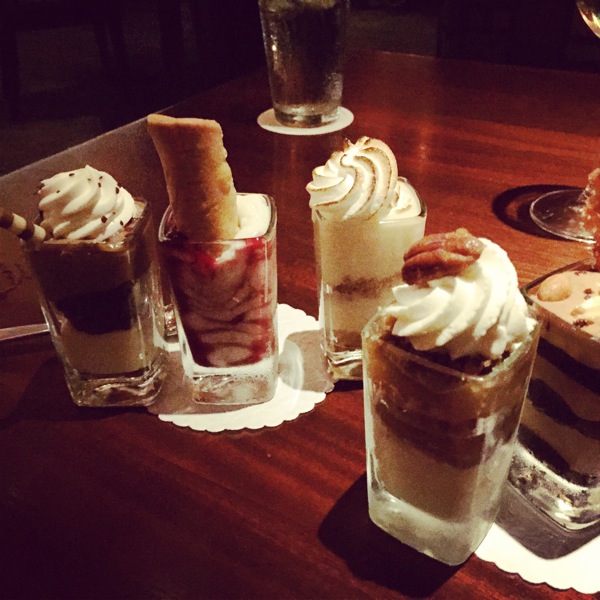 After dinner, we walked around Headquarters, which is a really cool area downtown with lots of boutiques, restaurants, dessert spots, and chocolate shop and a cheese shop (WHAT). We looked around Kitson for a while, and thought it would be fun to start a funky coffee table book collection, starting with this one.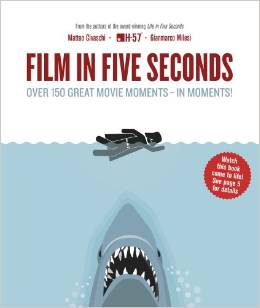 Can you guess the movie??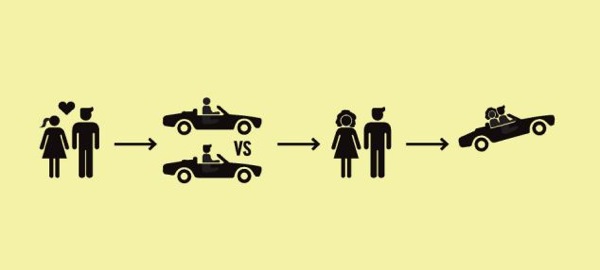 Hope you enjoy the rest of your day! See ya later this afternoon. 🙂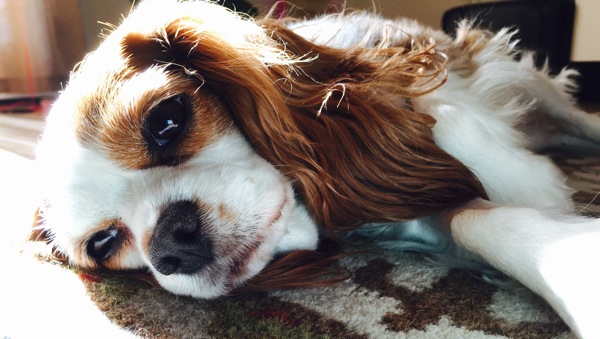 xoxo
Gina
Something to do: Check in for your daily workout heeeeere 🙂