The fraternal gingerbread twin
Hey everyone! How's your night going?? Hope it's been wonderful 😀
Today I decided to work on a raw foods project I've been conjuring in my cranium since last weekend…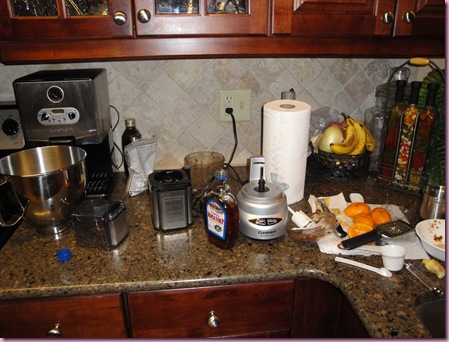 I made quite a mess in the process, but the result was (almost) everything I could wish for in a
RAW GINGERBREAD COOKIE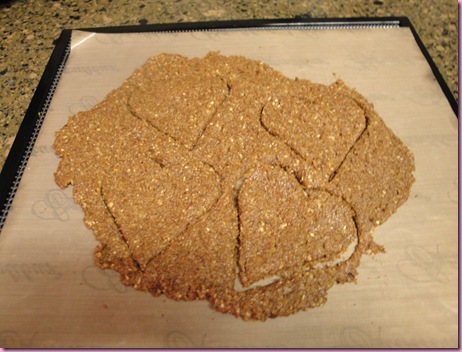 The texture came out dead on. Chewy, soft, moist, scarily similar to that of it's fraternal cooked gingerbread twin 😉 The taste, however, needs just a bit of tweaking. Less ginger, more cinnamon, more sweetness. I'm going to test it again tomorrow 😀
The only thing that kept me from snacking on copious amounts of dough was my beautiful bfast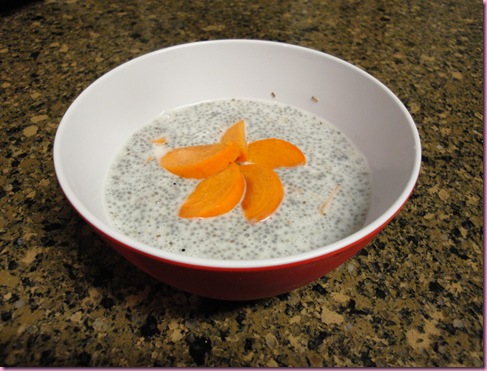 Vanilla chia pudding (chia seeds, hemp milk, vanilla, Stevia, sea salt) and persimmon.
All that was left was I was done was a cute little snowman 😀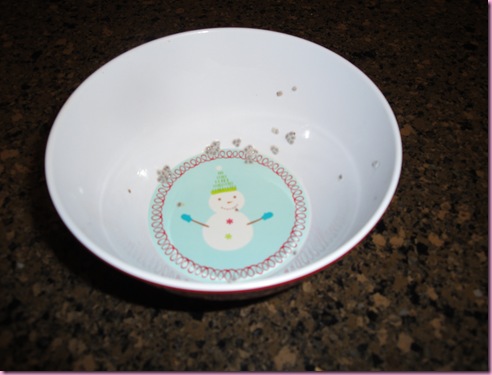 Continuing with the snowman theme (I LIVE for snowmen!!!), I busted out this super cute plate that madre and nana sent me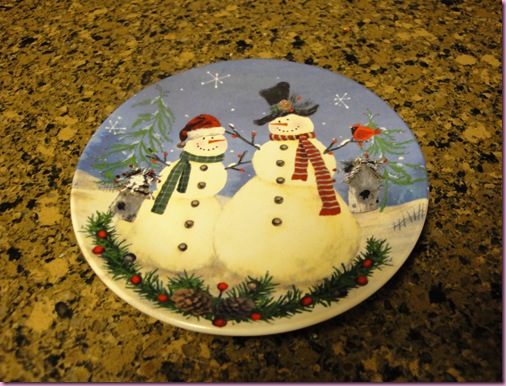 And covered it with a heaping handful of extra spicy raw eggplant bacon 😀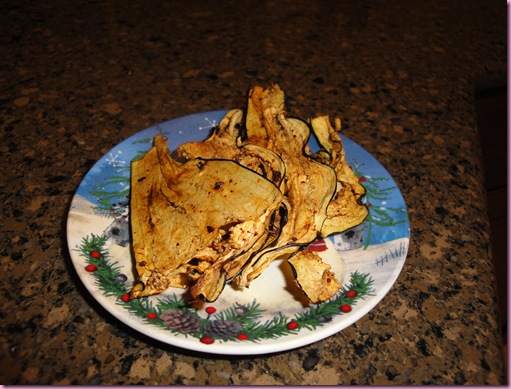 The recipe is in Everyday Raw by that amazing raw cheffer, Matthew Kenney. The only alteration I make is that I use 4x the chipotle peppers it calls for 😉 I like my spicy!
Some of the other eats from today include, but are not limited to:
Raw EBLT (eggplant bacon, lettuce and tomato) on raw bloomin' onion bread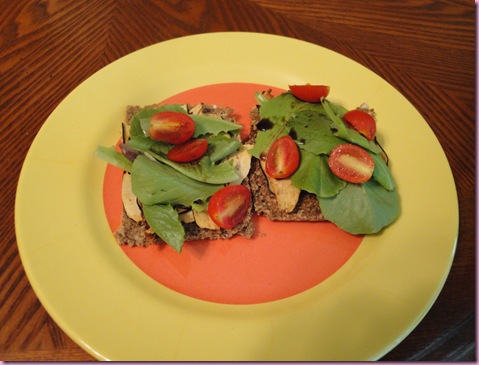 Leftover salmon with an double egg white puff on top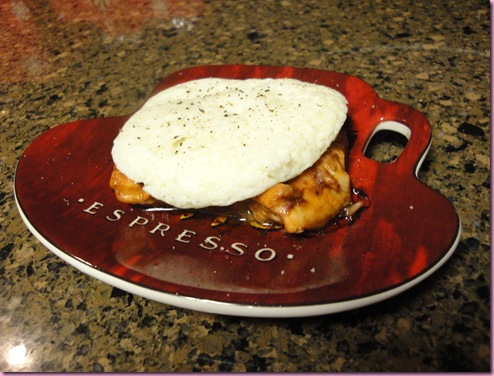 And at the wive's Christmas coffee:
– asparagus
-green beans and tomatoes
-pom seeds
-fresh fruit
-giant hunka chocolate cake
-1.5 glasses of red vino
I didn't take pics because there are a lot of new wives in the squadron who don't know about the bloggy, and I always feel strange taking pics of meals that other people prepare for me (unless they're family or super close friends). Otherwise, I think it would be awkward to be like, "is it cool if this meal is over the internet tomorrow?". It would creep me out if I were a non-bloggy 😉 Maybe we can give non-bloggies a name, like "muggles" for people without magical powers in Harry Potter… how about bluggles? Haha, nerd alert!
Workout
Today, I did a glorious hour yoga podcast in the heated guest room (Power Yoga #2 from YogaDownload.com – the 60 minute version has ALL of my favorite poses). I also did a half hour of weights with Jeni (shoulder, chest and triceps) and went on a 2.5 mile training run. Even on gloomy, rainy days like today, a bangin' workout is guaranteed to make me feel extra bueno 😀
Well I'm off to finally chill with my pilot, who has been working crazy hours the past couple of days so I haven't seen much of his face 😀
See ya in the morning with the giveaway I promised ya'll 😉 Got the go-ahead from the company and I think it's something you'll love… it's one of my favorite beauty products and since I paid for the product myself (and will continue to- it's good stuff!), I'll also post a review on its benefits 😀
Have a great night <3
xoxo,
Gina