AHHH I have so many feels posting this video. It takes me back to a little under one month ago, when we flew to the east coast to welcome the Pilot home. That week was filled with equal excitement and disbelief that after 7 long months, he'd be holding us in his arms again.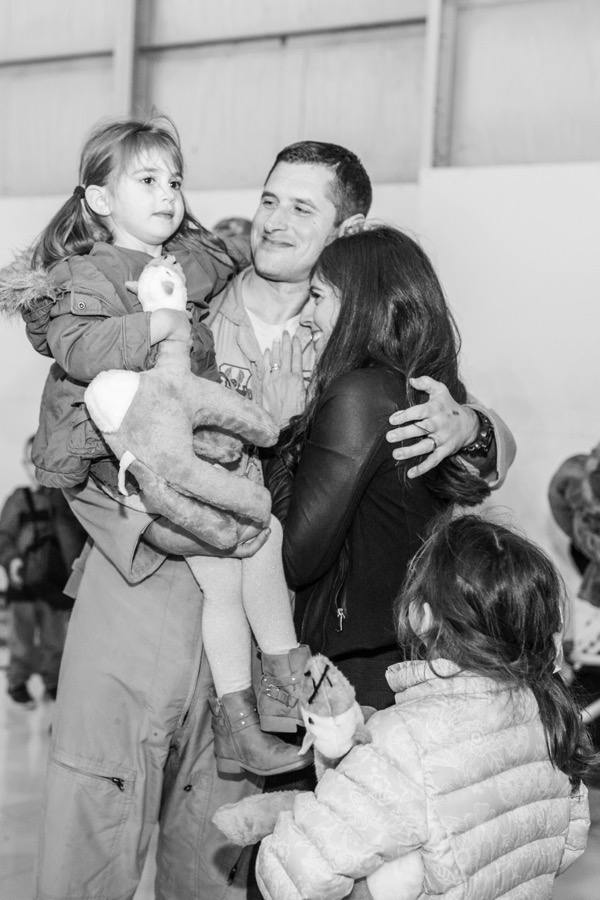 We had a lot of fun putting this one together and, of course, we had to use a song from our beloved Coco. It still makes me cry every time I watch that movie with the kiddos because it's our family on the screen. (If you've ever been at nana's house while she piles more tamales onto your plate after you say, "No, thank you" you know what I mean.)
So happy and thankful our favorite guy is home safely. If you're going through a deployment, I'm sending you so much love and prayers for a safe return, and an incredible reunion.
Special thanks to Lindsay Colson for taking beautiful photos, and to Damian Gray from Film Story for taking such fantastic video with my iPhone. Thank you for being there with our fam and helping us capture such a memorable day.
More posts: