Alternate titles to this post: "Metal Mouth" and "Tofu Trauma"… more on that to follow 😉
Thanks so much for the dress compliments– I'm going to order it today. Now I'm on a mission for SHOES!
So after the last time I saw ya'll, I made a little snacky before I started on the raw lunches for my clients.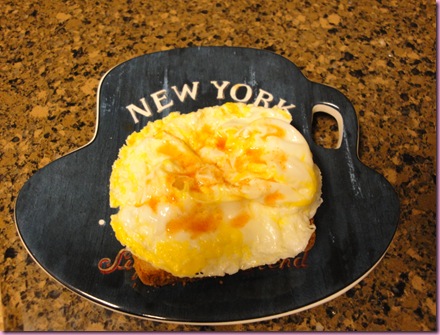 Millet bread with 2 egg whites and Tabasco. Never fails 🙂
Then I got to work!
I made salads with raw herb croutons (recipe to come), organic greens, dulse, hemp seeds, avocado and lime juice (modeled after the famous S&M salad)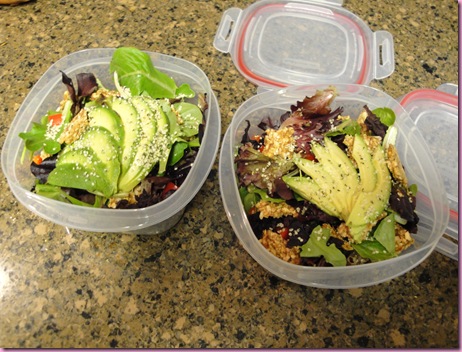 And Natalia Rose's Pumpkin Pie in a Bowl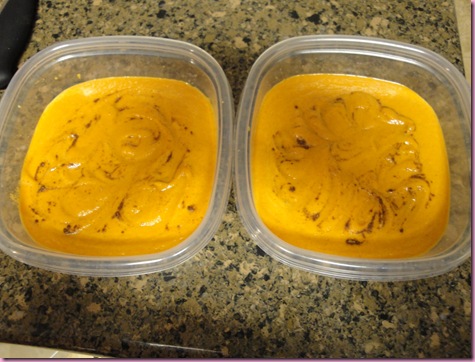 With green juice, and limes for the salads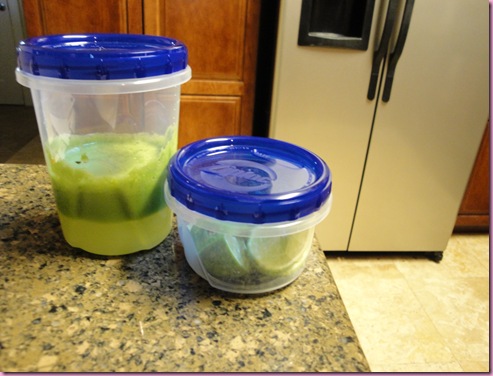 All ready to go!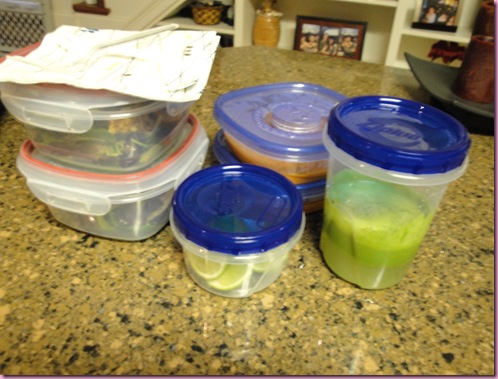 I really hope they enjoyed it 😀
I dropped the lunches off and then came home to clean up and make my own lunch.
Clue that I should have eaten the same thing as my clients: I accidentally ate metal.
Not a lot of metal, but a couple of specks and enough to freak me out.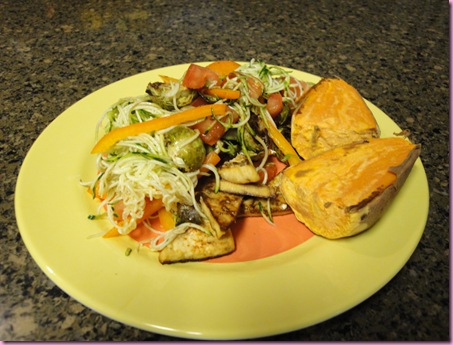 Looks good, right?
I spiralized zucchini, topped with bell pepper and tomato and roasted some brussel sprouts and tofu to go with. I started eating tofu again recently and as I was munching away, I noticed grey specks on one of the tofu bites. The tofu had gotten extra crunchy and stuck to the cookie sheet… so I scraped it off, put it in the mix and didn't think twice about it. Apparently bits of the cookie sheet came off onto the tofu. Lovely right?? I threw the other half of the tofu block away… might be awhile before I crave it again after today's event.
Well I'm off to get ready for yoga and then train a client. We're having shrimpies for dinner 🙂
See you tomorrow with a Reader's Request post!
xoxo,
Gina
Zumba song of the day:"Mi gente" by Marc Anthony