Hi everyone! I just want to say hi to all of the new Fitnessista readers out there 😀 Thanks so much for checking out my little bloggy…please kick back and stay for a while.
I'll even make you some green juice 😉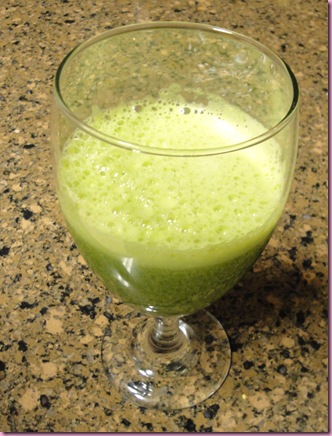 I drank that beauty this morning for a pick-me-up while I made the pilot breakfast and got my running gear together.
Before heading out the door, I also munched a breakfast cookie: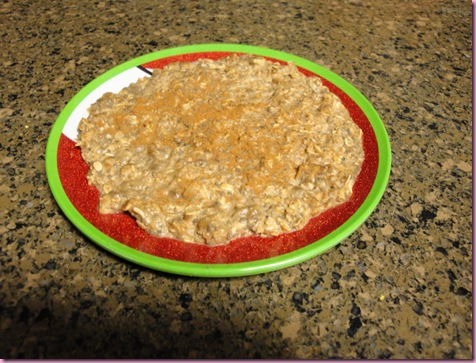 -1/3 cup oats
-1 small banana
-1/2 scoop Sun Warrior
-cinnamon
-water (don't ever do this.. almond milk is so much better, but I was out)
-1 T almond butter
-1 T chia seeds
and then I went down to the base trail for an 4.65 mile run. It was so nice to wake up early and get cardio out of the way… the only snafu was that my shuffle started acting up towards the end. I'm convinced ipizzles hate me.
To rewind (a lot), dinner last night was pretty epic.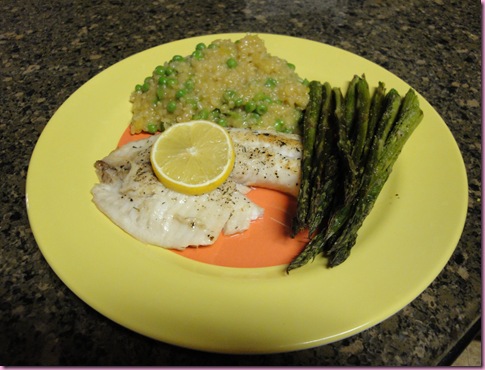 Tilapia with thyme, garlic, lemon, sea salt and pepper, roasted asparagus with lemon and garlic and my favorite saffron brown rice with peas. To me, saffron is a necessary investment in any spice cabinet. It makes rice taste like foodgasms 😉
And a simple salad with Organicville balsamic: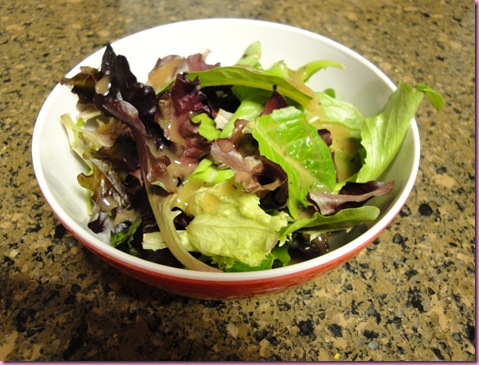 I'm off to make raw lunches for my clients (I hope they like them!), train a couple of clients and then teach yoga before going back to the other gym for one more appointment.
Oh! And order my dress for the formal Air Force dinner (Dining Out) that's coming up in February.
I think this one is the winner: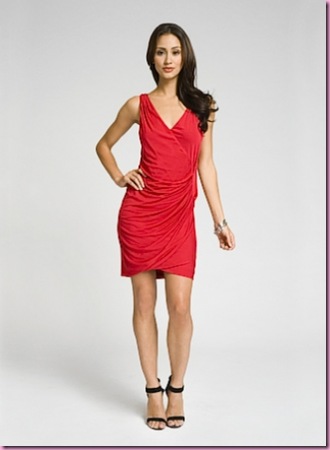 (Source)
Check out the BACK: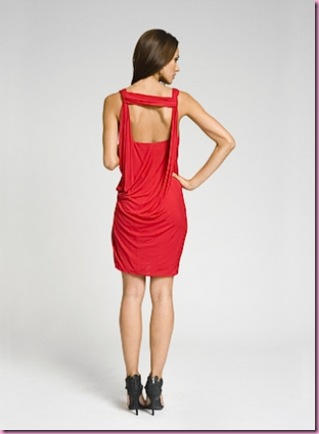 (Source)
I lurve it.
K, I'm off! See ya later 🙂
xoxo,
Gina
Today's tip: Plan out your workout in advance. Print out cardio routines, or weight routines (like the Shape Up or Intro to Iron Pumping) or write down what you want to do on a little notecard. It makes it much easier to go through your list and accomplish your workout goals if you have a plan when you walk in the door.