Hi guys! Hope you're having a happy Wednesday. 🙂 I've got an excellent grain-free banana bread recipe down at the bottom, but first, a couple of things about today:
1) did you know it's the 10th anniversary of Mean Girls?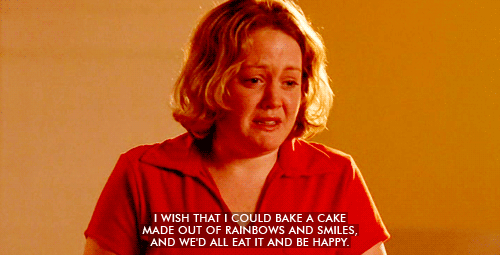 aaaand
2) let us rejoice that this meme is popping up all over the internets.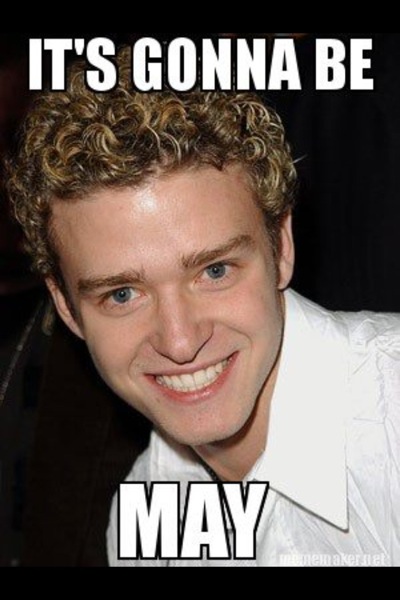 (source)
(You know you mentally sang that in your best Justin voice haha.)
It's been a great week over here so far! While I admit that I've been little bit anxious about getting back into a regular teaching schedule, I'm appreciating the extra time at home and chance to fully explore and enjoy our new spot with my little sidekick.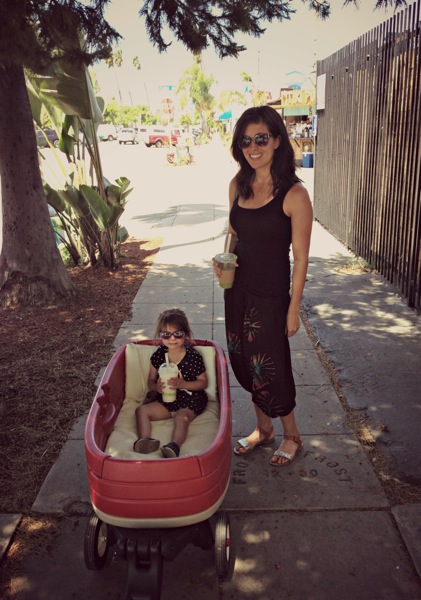 (Three cheers for being able to wear genie pants everyday.)
Yesterday, we went out for a little beach picnic. We chased the waves, ate popcorn and drank juice on our picnic blanket, searched for seashells, and checked out the nearby shops.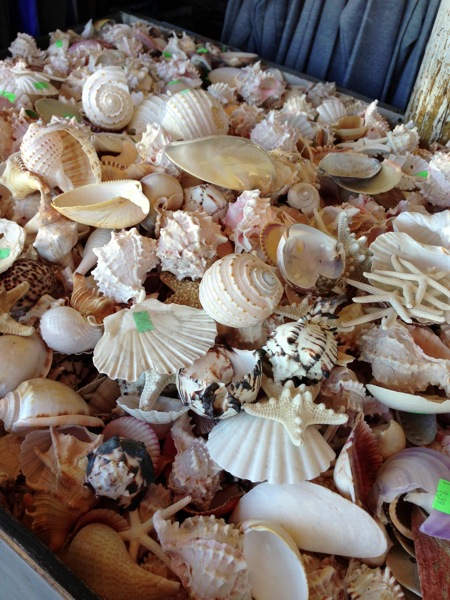 There are so many fun and funky spots down by the beach, and LOTS of awesome restaurants. Despite the temptation to try them all, I've actually followed my plan for the week of planning, prepping and eating home-cooked meals. We've been enjoying the bountiful fresh produce, and I made a triple batch of amazeballs.
Grain-Free Banana Bread
I also made this grain-free banana walnut bread that turned out great and I want to share it with you – it's a delicious recipe!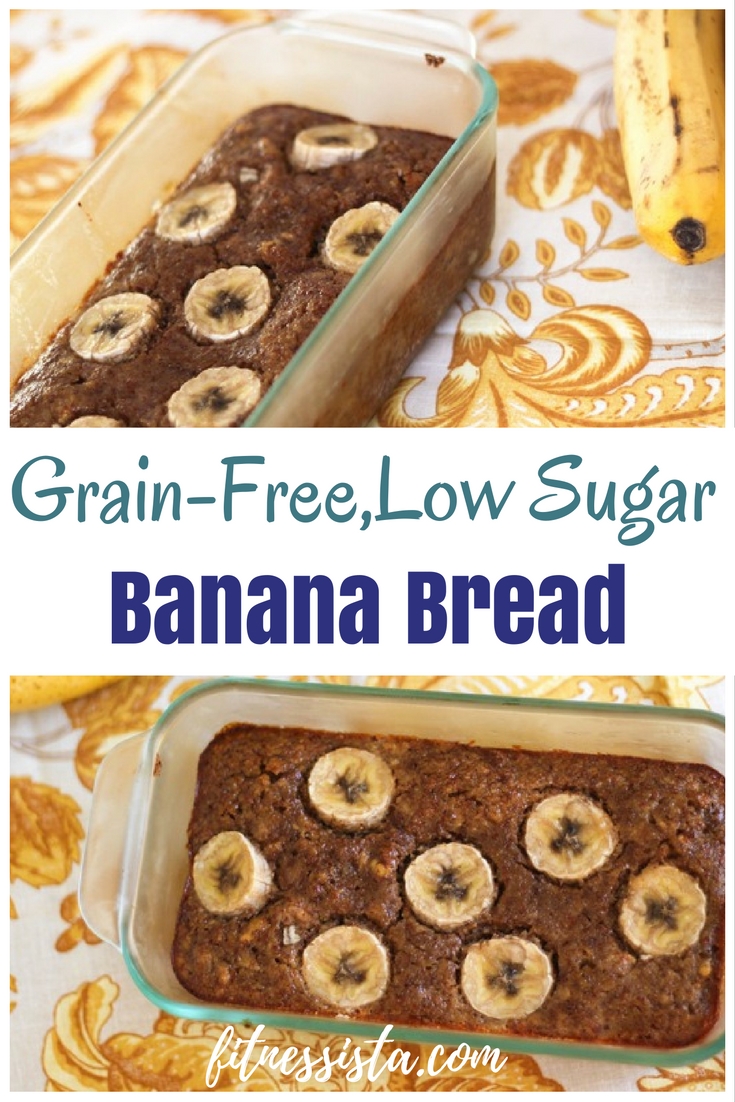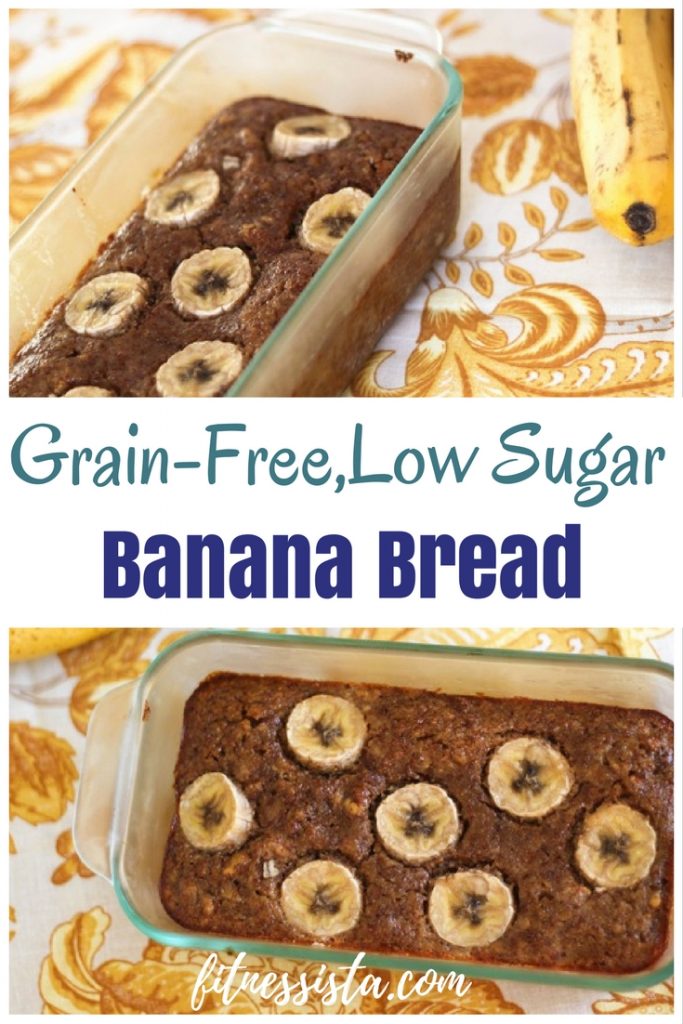 I typed out the recipe on my phone, and since it was very on the fly, I was thinking it would be good but maybe not quite blogworthy. Totally surprised myself with this one, as gluten-free baking can be tough.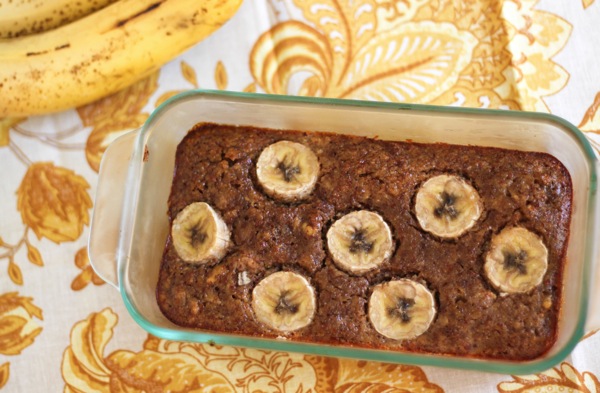 This grain-free banana bread is extremely moist, decadent and made the house smell amazing. I love this recipe because it's nutrient-dense and delicious, but also because it takes less than 20 minutes to throw together.
Once it's ready to pull from the oven, about 40 minutes of baking time, let it cool completely on a wire rack.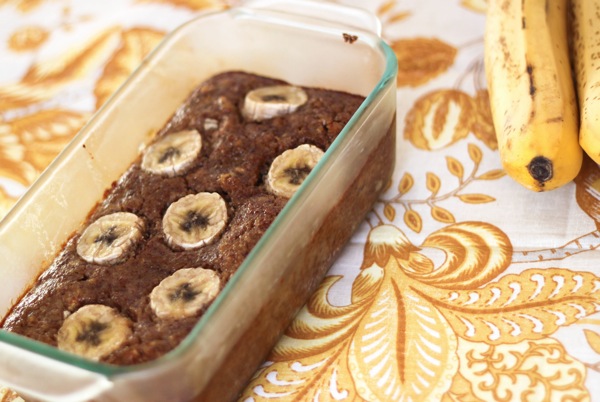 It's been a great snack, and Livi and I both love the bread crumbled onto plain yogurt with fresh fruit and a drizzle of honey. You can also add chocolate chips to the recipe, and/or smear a warm piece of the bread with peanut butter or almond butter – mmm!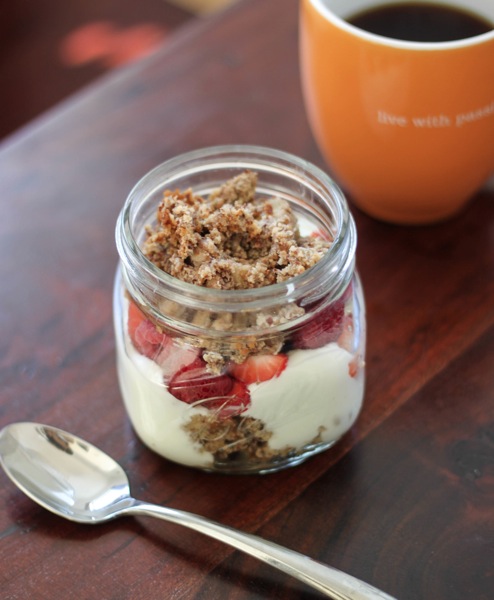 Have ripe bananas on your counter? You've got to give this recipe a try!
Print
Grain-Free Banana Bread
2

mashed bananas

1/2 cup

almond milk

1/2 cup

coconut oil

2

eggs

1 tsp

cinnamon

1 tsp

vanilla extract

1/4 tsp

nutmeg

2

heaping tablespoons honey

2 cups

almond meal

1/4 tsp

baking soda

1/2 cup

walnut pieces
Instructions
Preheat oven to 350
Mix all ingredients well
Pour into greased loaf pan
Place extra banana slices on top
Bake for 35-40 minutes
You could also give this banana bread recipe a try or this banana muffin recipe for pre-portioned goodness.
See ya in the morning with a new leg workout <3
xoxo
Gina
How often do you make recipes on the fly? Do you like to follow a plan, or just see what happens?
Fave Mean Girls quote? 😉