Banana Split Protein Shake
This is the reason why I never make oats in the microwave: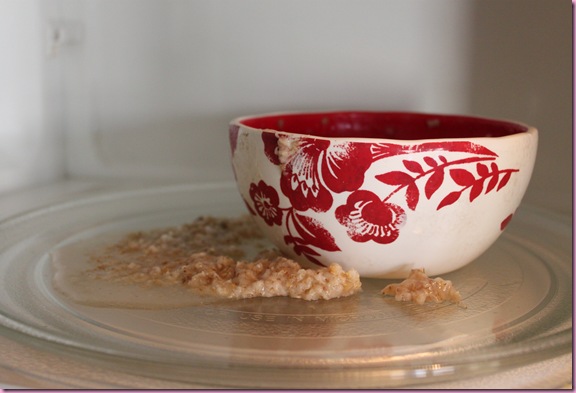 OATSPLOSION!
No matter what I do, how long I cook it for, how much water I add… it always ends up being time to clean the microwave.
I was willing to make the sacrifice and try out these new-to-me oats: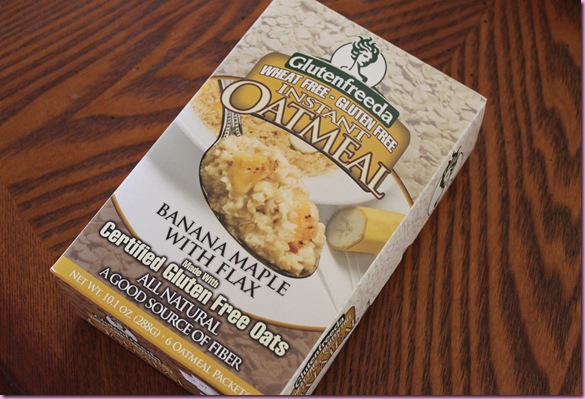 the half that was left after the mess was delicious 😉
How about a smoothie to go with the oat fail?
I was so excited to see frozen cherries at Sunflower Market- they can be hard to find- but strawberries would work just as well.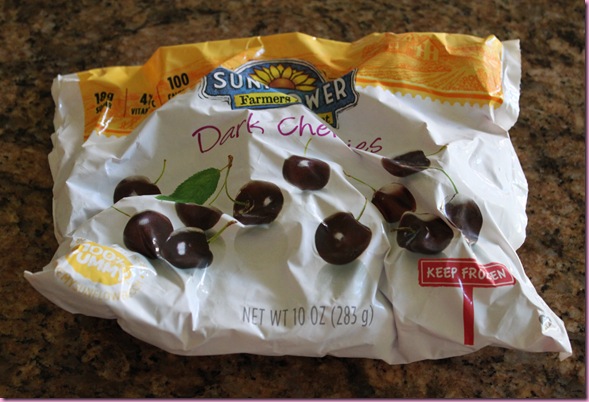 A little dessert-inspired bfast: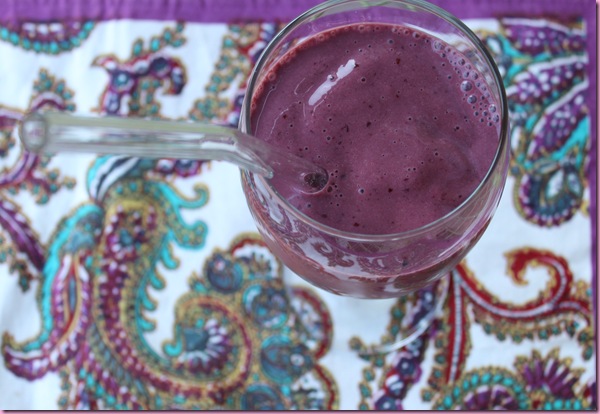 Banana Split Protein Shake

-1/2 frozen banana

-1/4 C frozen pineapple

-1/2 C frozen cherries

-1 1/2 C almond milk

-1 scoop vanilla protein powder

-1 T cocoa powder (can skip and use chocolate protein powder instead)

-Stevia (optional)

-Hemp seeds or chopped cashews for garnish (optional)

Blend it up and feast.
So good 🙂
This morning, we're going to hang out and take it as a Sunday to plan for the week. The Pilot is home today for the holiday and off on Friday- his parents, sis and nephew are coming to visit this weekend. We're so excited to see them, and little Liv can't wait to meet the rest of her family <3
Hope you have a Happy Monday!
xoxo
Gina
Something to talk about: We went with the fam to Good Egg for breakfast yesterday, and I was surprised to see that they redid the menus to include nutritional stats, a rarity in Tucson. It was kind of fun to go through the menu and check out the calorie counts for some of my favorite items. Many of the menu options surprised me –like my favorite omelet, which was low in cals, and the turkey sausage, which was on the high end of the spectrum. Quite a few cities have been required to post this info for quite some time but it's very new to Tucson. In your city, are nutritional stats clearly posted? Is it something that you're mindful of, or not so much?