Morning friends! The weekend is in sight! I can taste it… and it tastes delicious 😉 Any fun plans coming up?
This morning, I made a quick smoothie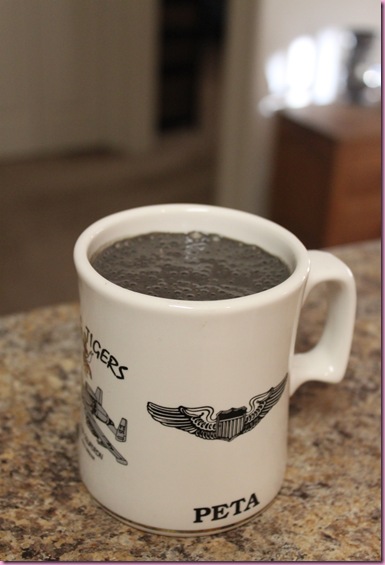 (almond milk, Sun Warrior, spinach, frozen organic berries, banana, cacao powder)
and a sandwich to take to work: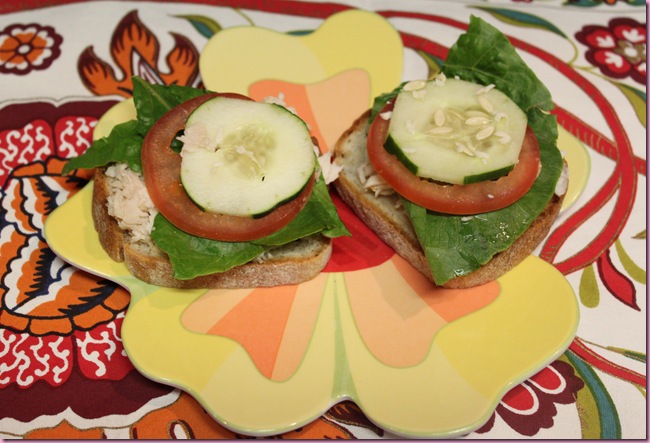 I still have to pack up my snacks and (5!) outfits, but before I go, I wanted to share a banana bread recipe I came up.. Needless to say, I made it last night and it's gone already (the Pilot and I each had 2 pieces, he took 2 for breakfast this morning, and I gave 3 pieces to my mom). I think that's the sign of a winner 😉
Baller Banana Bread

Gluten-free, vegan

-3 small overripe bananas, mashed

-1 C canola oil (yogurt works too!)

-1 flax egg (1 T ground flax, dissolved in 3 T almond milk)

-1 C Sucanat (<—an unrefined sugar; you can use 3/4 C brown sugar instead)

-1 t vanilla

-1 t baking soda

-1 t xanthan gum

-2 C Bob's Red Mill All-purpose Baking Mix

-1 t cinnamon

-1/2 t salt

-1/2 t nutmeg

-Mix-ins: vegan chocolate chips, walnuts and/or raisins

1. Preheat the oven to 350* and spray a loaf pan with nonstick spray.

2. In a large bowl, make the flax egg and allow it to sit while you combine the dry ingredients.

3. In a separate bowl, combine the flour, baking soda, cinnamon, xanthan gum, salt and nutmeg. Mix well.

4. In the flax egg bowl, add the canola oil, mashed bananas, Sucanat and vanilla. Stir to combine.

5. Add the wet ingredients to the dry and stir- don't overmix.

[The bonus about gluten-free baking: the raw dough tastes like death, so I'm less tempted to snack on it. The finished product is always delicious, but the dough…. blech]

6. Add in your mix-ins. If you're like me, think about raisins and then opt for chocolate chips instead 😉

7. Transfer mixture to the loaf pan and if you're feeling fancy, garnish with extra sliced banana.

Bake in the preheated oven for 50-55 minutes, until a toothpick inserted in the middle comes out clean.

8. Feast 🙂
Banana bread is one of my top fave uses for overripe bananas,
but here are some other ideas for overripe bananas:
-Freeze to add to smoothies- this way, you don't need ice and it adds a creamy texture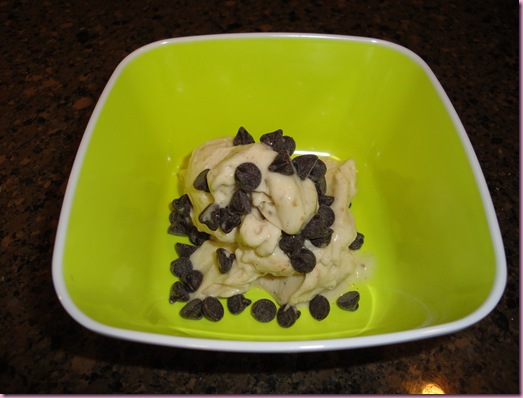 -Dip them in melted chocolate, roll in nuts and put in the freezer- banana popsicles!
-Add them to your morning oatmeal while it's cooking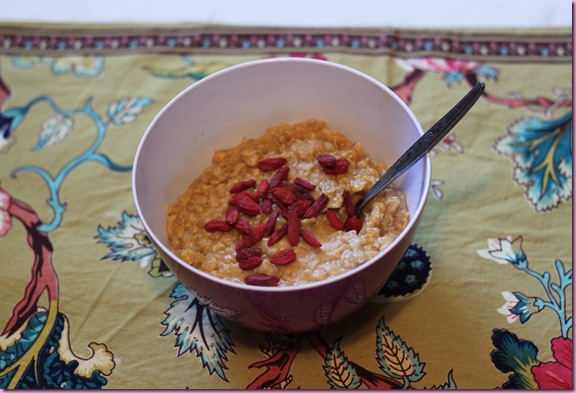 -Make banana pancakes –either mash and add to the batter, or slice and place on the "raw" side while the other side is cooking and flip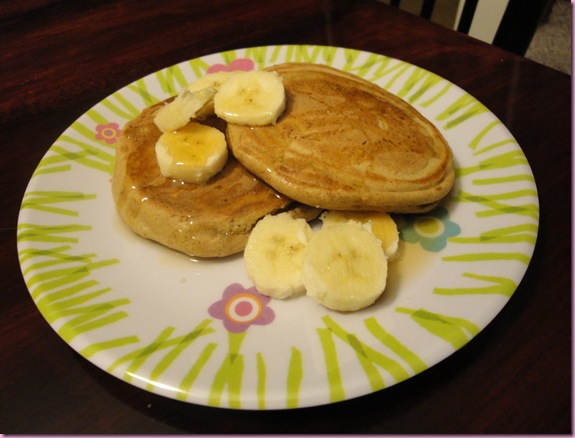 -Mash and mix with protein powder and a little almond milk; top with a nut butter drizzle
Do you have any creative uses for browning bananners?
I'm out! See ya this afternoon 🙂
xoxo
Gina
Posts from around the blogworld:
–Why don't you choose happiness?
–Our perfect veggie burger [so excited to try this!]
–The Great Fundraising Act! (make sure to mark your calendars for July 25)
Any posts that really stood out to you this week? Feel free to link away! I love discovering new blogs 🙂