Victory on the sweater front
Hey everyone! Happy Saturday! 😀
I'm pleased to announce that I'm the proud owner of the PERFECT ugly Christmas sweater…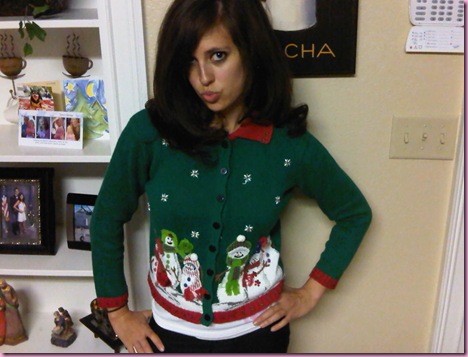 It has SNOWMEN on it!!! And it's also a kid's size, hence the 3/4 length sleeves 😉 The pilot did well though.. he surprised me with that little gem this morning 😀
I'm not the only one rocking a new sweater lately – Bella looks so cute in her jacket!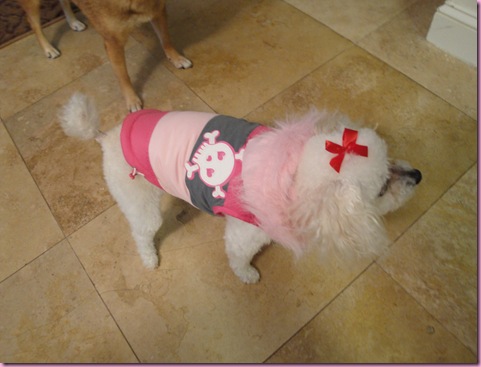 Viesa isn't a fan of clothing, but her thick fur keeps her warm 😀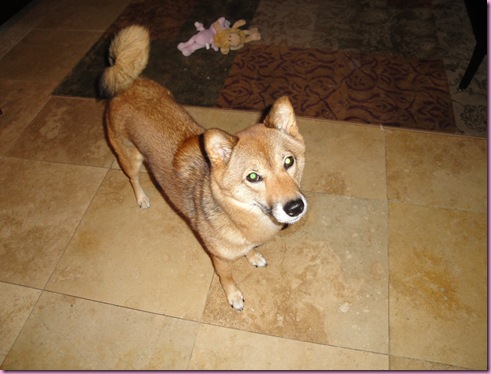 So, I was a crazy lady this morning. Meara, Kelly and I set out in the freezing cold and rain (!) to run 10 miles.
Before leaving (after over-sleeping.. thanks again for waiting for me, friends!), I had some of my beloved millet bread.
Since many of you have asked what brand I've been enjoying, I took a pic of it for ya'll: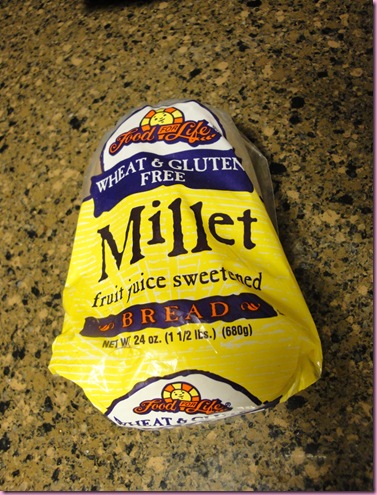 So. Insanely. Good.
This particular morning, I had it plain since I was running late and had no time to be fancy 😉
So… 10 soggy miles. Pouring rain, wind, the whole she-bang. We kept a 9:30 pace for the 10.3 miles, which I was pretty stoked about considering my drenched socks and numb body. When I got back to the casa, I was frozen to the bone and a hot bath surrounded by candles and spa music was waiting for me. My pilot = the greatest man ever 😀 I slipped into the hot bathtub and defrosted for a while before eating.
I munched a bowl of berries and sliced banana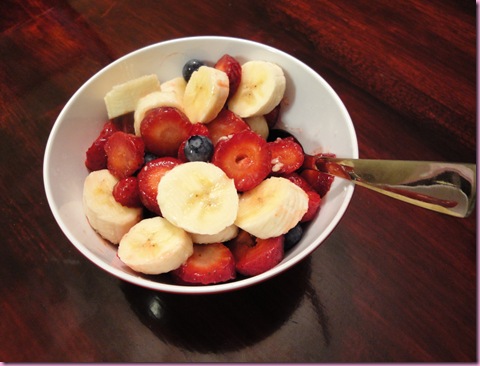 And some chia pudding with almond milk, chia, vanilla Sun Warrior brown rice protein, cinnamon, mesquite and 1 T almond butter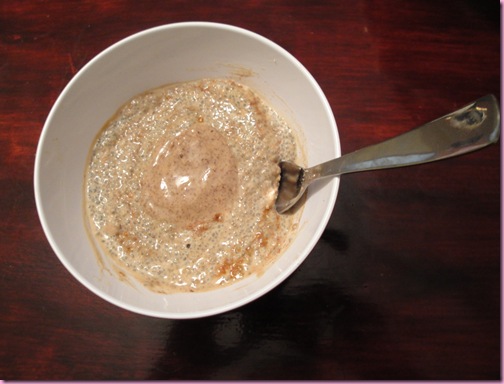 The pilot had the exact opposite 😉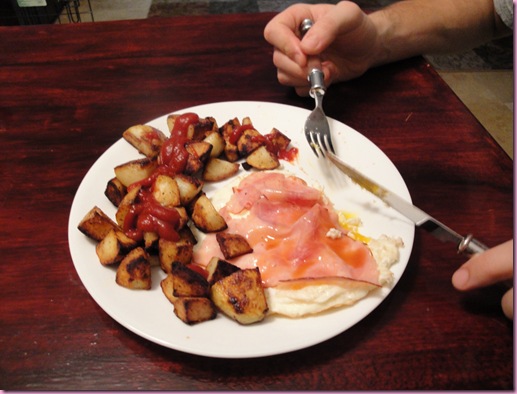 I had an awesome training appointment and came back to the casa, and am about to take a little nap before getting ready for the squadron Christmas party. I'll be sure to take lots of pics of the tacky sweater goodness 😀
See ya in the morning!
Much love,
G$
Today's tip: The day of a party or event, don't "save your calories" for a big meal, since you'll be starving and more likely to overindulge. Treat it like any other day and like you're going to a friend's house for dinner. I always have a big salad before heading out to a party so make sure I have some veggies. Then, while I'm at the party, I have a drink in my hand and talk with friends to avoid mindless snacking, and load up my plate with veggies. I have smaller servings of the less healthy stuff if I want to give it a try.