Hi from the sky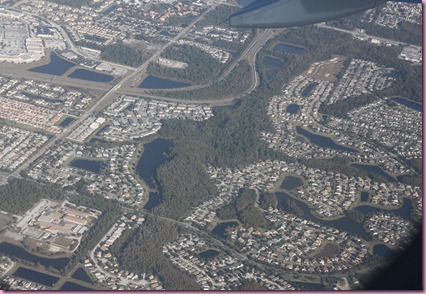 How's your day going?? Hope you're chillaxing and having a great morning <3
I woke up bright and early to catch my flight to NYC.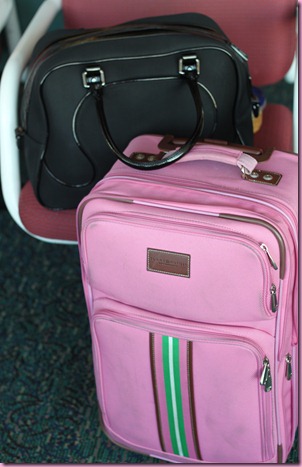 So proud of myself for not checking a bag! That pretty much never happens, but since I'm only going for one night, I have no excuses. That is, unless I do a lot of shopping and have to check a bag on the way back

Breakfast was at the terminal- a cashew butter sandwich on brown rice bread + pumpkin/Sun Warrior/almond milk mush bowl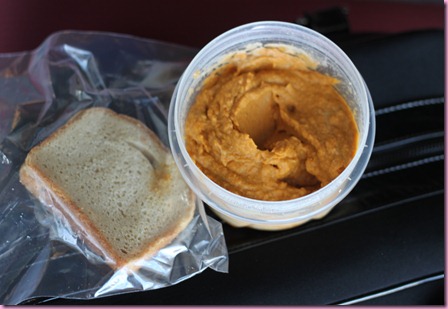 Last night, on a break from work, I picked up new sneaks to support my broken toe. Flip flops weren't cutting it –I was so afraid to hit my toe on something!- and my other Asics bit the dust a couple of weeks ago.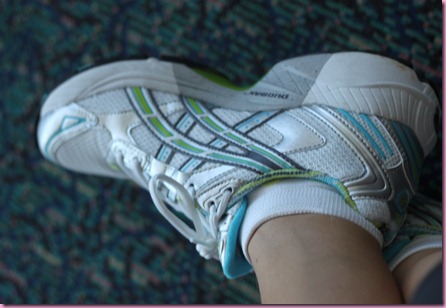 This way, I 'll be comfy while I explore today

(Side note: broken toe didn't stop me from doing yoga in the store windows last night. Heh heh)
The Kindle is also equipped with its first book: I Remember Nothing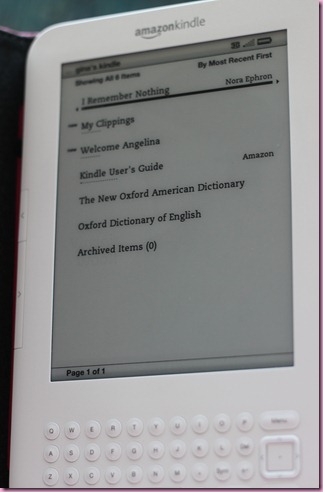 I've read a few pages and can tell it's going to be a good one

So a few of bloggy friends have asked what the heck I'm going to NY for, especially since I'll only be in town for one night.
As much as I would love (LOOOOOVE!!!!) to say it was book deal related, it's actually fitness-related, which is still going to be a crazy blasty. I'm going to be trained by two celebrity trainers in the morning and will be capturing the experience via Flip Cam to share with ya, as well as the tips and techniques I'll learn. More deets will be up in the AM.
For now, I'm gonna catch a cab to the hotel, explore, gym it up and meet some friends for dinner.
See ya later today with some adventures!
xoxo,
Gina
Would it be weird/allowed/uncouth to just show up at an agent's office tomorrow with my book proposal?? Just kidding… not really… haha
Something to read: Recaps from my last trip to NYC