My quads feel a type of pain that they haven't felt in a LONG time. They're quivering as I type this. Tomorrow's AM training session should be interesting

So how are you guys doing?? Hope you're having a lovely night <3
I made it to NYC safely: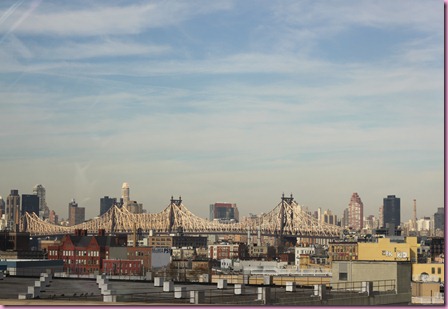 and hopped into a cab to the hotel. The driver was awesome and we talked about Indian food- he was from the land of my favorite cuisine

The hotel is SWANKY WANKY!
Bed: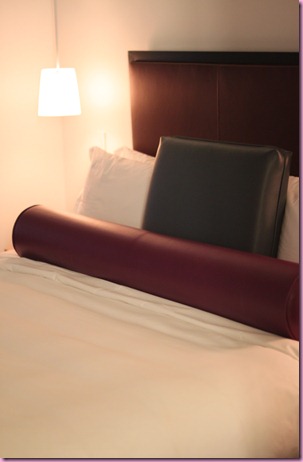 Powder room: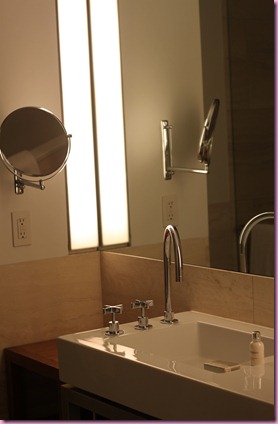 (separate tub and shower. Lurve)
Sitting/blogging area: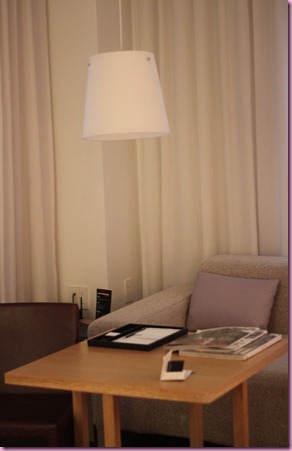 TV + Kardashian drama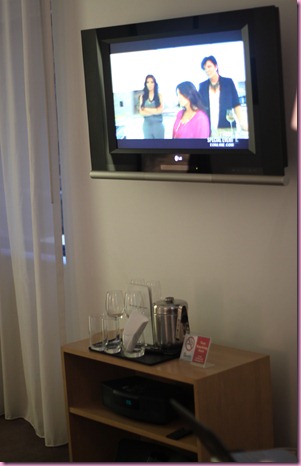 Disclosure time: Gatorade is sponsoring my travel and accommodations to NY. They're coming out with a new product (non food/beverage-related) that I'll be testing out in my training sesh tomorrow. When I post about the training session, it won't have anything to do with the product but will be about the actual training session and what I learn.
The best part about the room: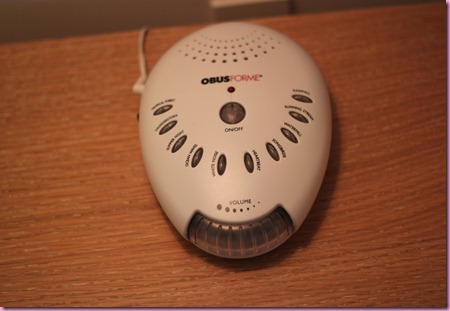 A sound machine! I use one at home every night (on the "rain" or "waterfall" setting) and am always a little stoked when a hotel has one. <—nerd alert
I settled into the room and went EXPLORING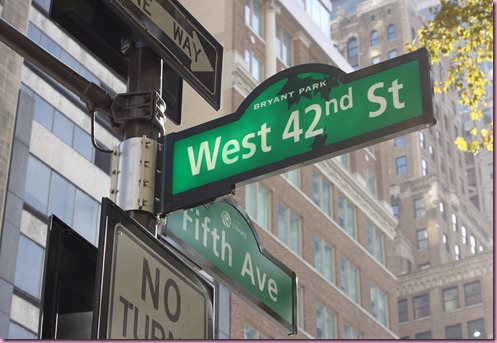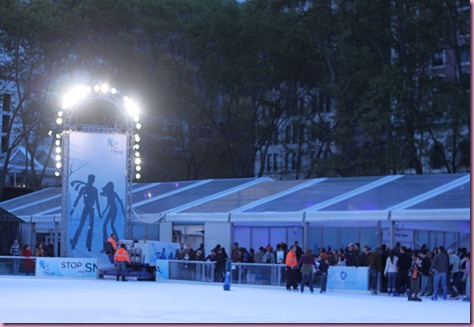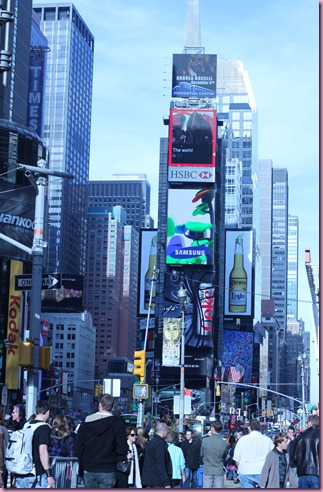 Have you ever seen a naked cowboy?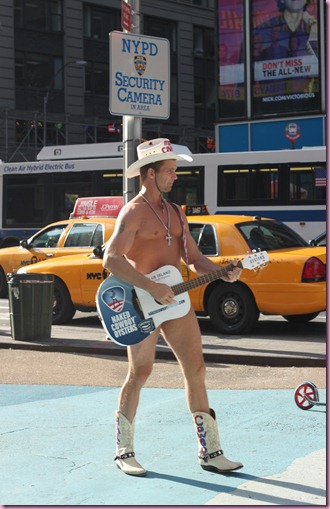 I hadn't either

I'd eaten lunch, but my stomach was gnawing on my backbone. Determined not to ruin dinner tonight, I had a snack to quell the beast.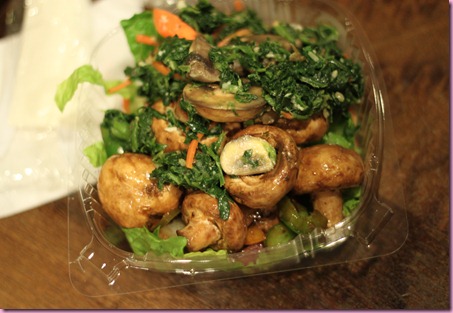 A salad topped with teriyaki mushrooms and veggies, + spinach. It was perfect

After snack, I met up with Gabriela to take my first Physique 57 class ever.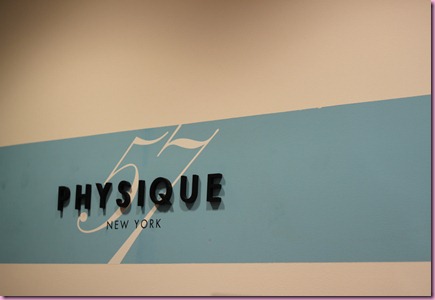 My thighs. My abs. My life.
It was RIDICULOUS.
We did 3 main segments- arms, legs and abs. The class uses a lot of props- dumbbells, squishy mats, balls, straps, yoga mats- and is a combo of weight training, Pilates, ballet and yoga. The arm segment was feasible (hammer curls, rows, shoulder presses, dips, push-ups) but the legs and abs are what really killed me, and I work out these muscles pretty often.
Every single exercise was a *burn out* exercise– basically you felt like you couldn't do any more, and then you'd change something and keep going. I LOVE workouts like this because they're so effective- also, it keeps your attention because you're constantly switching exercises. The instructor was incredible- so encouraging and made sure to check our form and correct everyone in class.
The only downside was that it was expensive ($35- my own dinero), but I'd definitely do it again.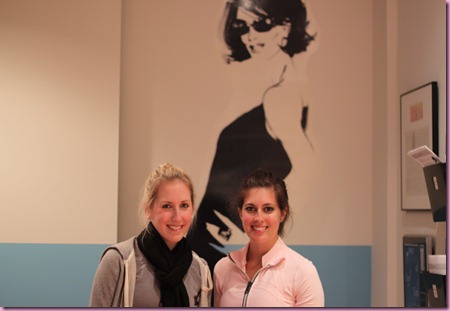 Dinner time! I'm thinking dessert first…
xoxo,
Gina
Something to talk about: What's the last fitness class that really shook up your muscles? Today was a MAYJAH one for me, but the last one to challenge me in a different way was a yoga class I took at Canyon Ranch in AZ- we held each pose for 5 minutes! Crazy