Hi friends! Hope you've had a beautiful day so far <3 Thanks again for all of your lovely bday wishes!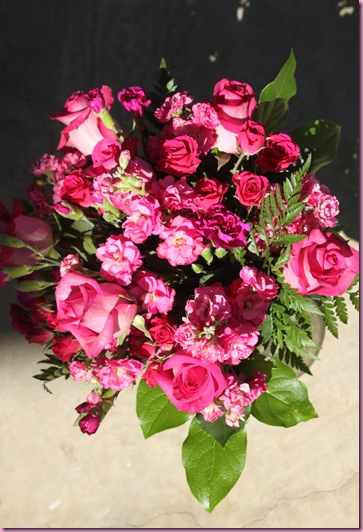 (Pilot, you make me swoon)
I promised myself that I'd never post a picture of my feet on the blog, because I have gnarly dancer feet and toes, but this will be an exception: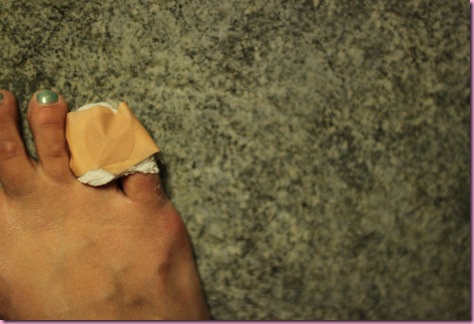 At work, we're supposed to "move with a sense of urgency." Well, I moved with a sense of urgency right into a metal rolling rack, which bonked in between my flip flop clad pinky toe. I'm not sure what hurt worse: breaking my toe, or biting my tongue so I wouldn't shriek an expletive in the middle of the store. Said toe is now purple and the size of two toes.
Broken toe, had to close on my birthday, stuck there an extra half hour, not my favorite night :/
This morning, I had some lovely breakfast cookie dough cereal: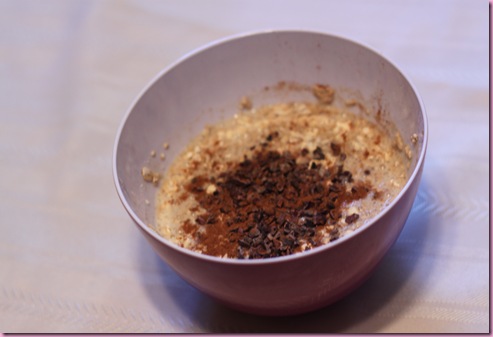 and an amazing DT class. Who said you need a pinky toe to booty shake? 😉
When I came home, I made some lunch: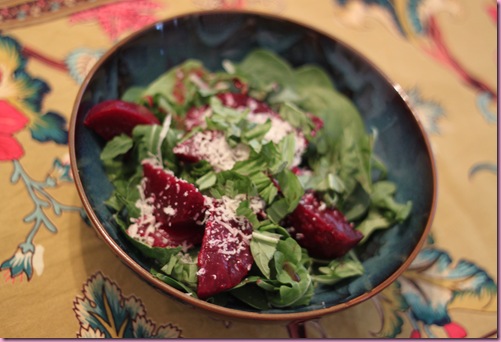 Arugula, beet, Dante sheep cheese, Garlic Gold, balsamic and basil
and finally opened my b-day gift from the Pilot: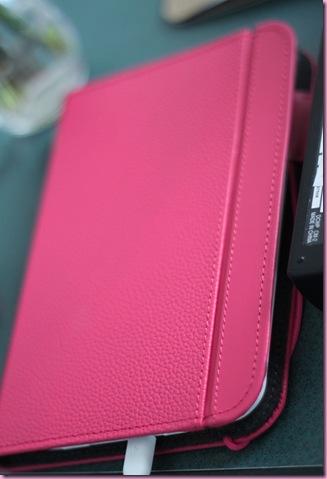 A KINDLE!!!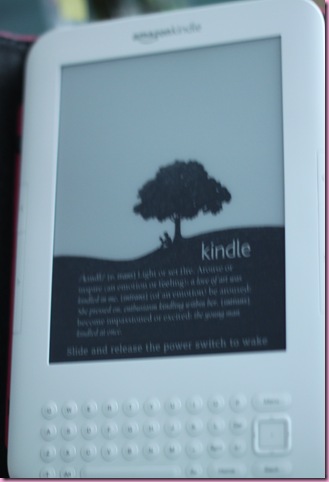 I've been wanting one forever because I love to read, but have put it on the backburner because techie purchases scare me. It already seems to be very user-friendly and I love that it has 3G and WiFi, so I can download books wherever I am.
Do you have a Kindle? What should I download first?? (Recent reads have been The Help, Good to Great, and Sarah's Key)
Definitely need some reading material for the NY trip! I'll just be there for one night (Sun night) and one day (I leave Monday night), but if I have time, I may plan a blog get-together Monday afternoon for lunch/snack/whatever 🙂 I'd love to hang out with some NY bloggies.
I'm off to work! Today will be a much better day.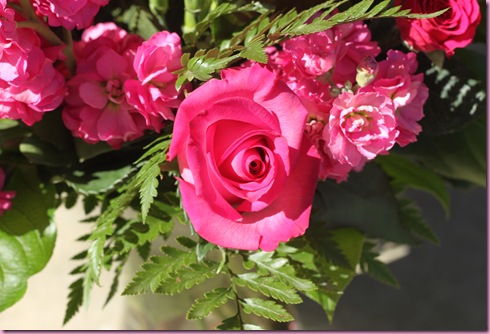 xoxo,
Gina
Something to talk about: Have you broken anything before? I've broken my nose three times –the most legendary was when I fainted and fell on my face, on TILE floor- and my toes a few times doing the dance thang (pointe is no picnic)