Hi friends! How's your day going?
Huge congratulations to my friends who ran the Boston Marathon this morning! Did you, or anyone you know, run today?? I'm so so excited for Sarah, Tina, Janae and Kristin; you are amazing. <3
it's been an interesting afternoon over here. The Pilot is home sick with food poisoning -I hate that he feels so terrible- and my eyes are bothering me, so I'm in glasses while tears run down my face. Let's see how spin class goes haha.
At least breakfast was a win,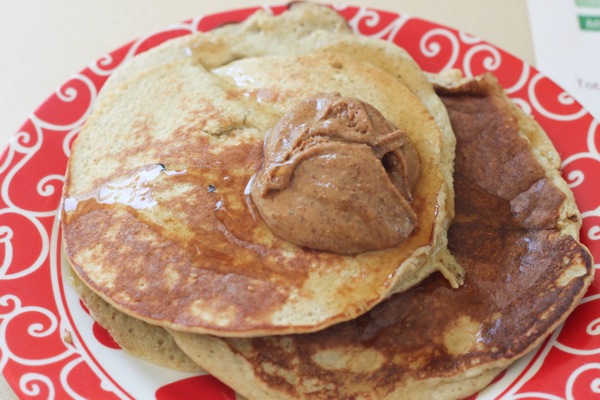 (oat banana blender pancakes!)
BODYPUMP was a beast -a fun beast, but I'm always so sore after a new release!- and Liv and I had a great morning together at her gymnastics class, hitting up Better Buzz and making Play Doh sculptures outside.
Dinner was pretty glorious last night, too. 😉
I've been really hankering for Chinese food lately, so I added cashew chicken to this week's meal plan. It's so easy to make, often using ingredients we already have on-hand, and a healthier version of takeout. While getting takeout is always fun, it is nice to have a say in the ingredients and sodium content of your food. Here's the quick recipe if you want to give it a try! We also had some not-fried quinoa, which Liv surprisingly LOVED. Note to make it more often!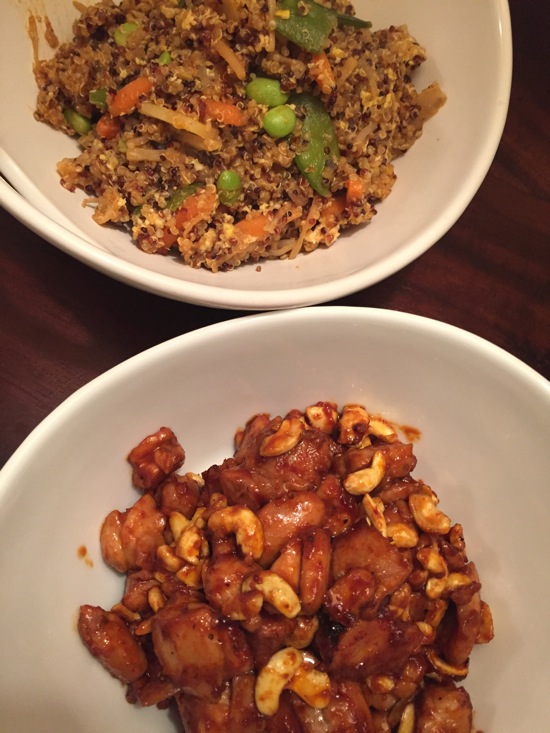 (A super informal recipe; this how I cook at home for most of our meals)