Hi friends! How's the morning going?
We are in Little Rock, Arkansas! We came here to visit the Pilot's family, and meet our new niece, Nylah. We can't wait to see everyone! It feels so great to be here, and even better after a crazy night of travel.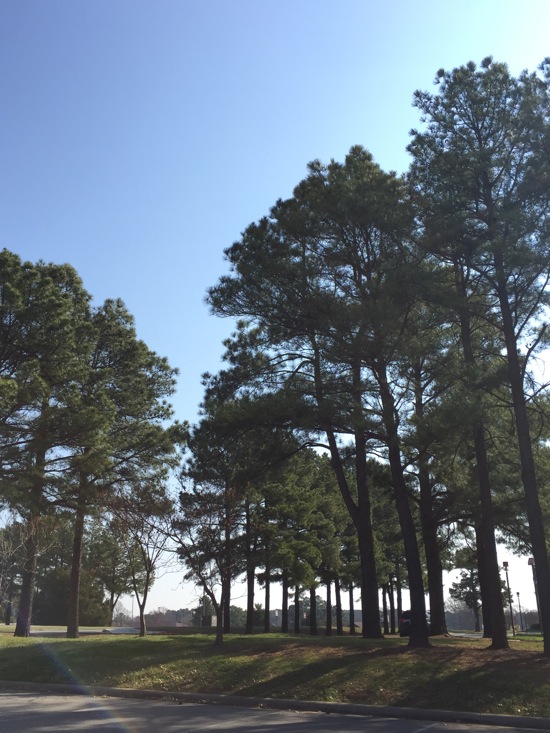 (I've always been obsessed with the tall, gorgeous trees in the South)
Before packing everything up, I got in an Orangetheory class. It felt so great to work out again after being sick and two days off. I especially love to get in a run or sweaty class during travel days when I know I'll be doing a lot of sitting.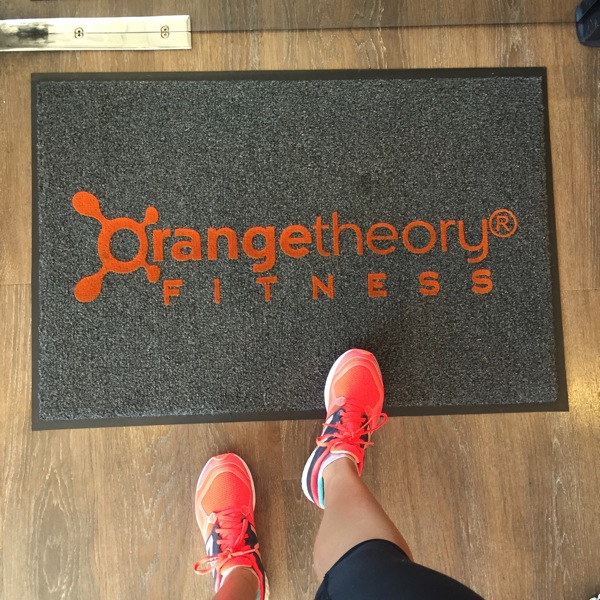 It was my favorite workout that we've done in a long time.
Lately, I've felt like OTF has been a lot of crunch variations. Last time, we did four different types of crunches, and I was in the grey zone (the cool down zone) for a majority of class. I'm pretty sure my coach thought I was dead based on the screen. For yesterday's workout, it was an awesome balance of HIIT intervals with incline on the treadmill, strength, balance training, and functional core work. It was amaaaazing, and I was in the green zone with a little orange for most of the class.