006: Diet Myths with Whitney E. RD
I'm so excited for today's episode because I'm chatting Diet Myths with
Whitney E. RD!
We are CONSTANTLY inundated with conflicting nutrition information in the media. Something that was once good for you can instantly be dubbed dangerous, and it can be confusing and overwhelming to sort through all of the information. Thankfully, we have amazing RDs like Whitney working to dispel diet myths and share science-backed nutrition tips with their followers.
In this episode, we talk about some of the commonly-demonized foods and hot nutrition topics:
-Gluten
-Soy
-GMOs
-The great protein debate, and
-Tips for creating a plant-based lifestyle
I hope that you'll check it out. There's a ton of value and lots of applicable tips in this episode. If you enjoyed it, please throw a 5-star rating or review my way! <3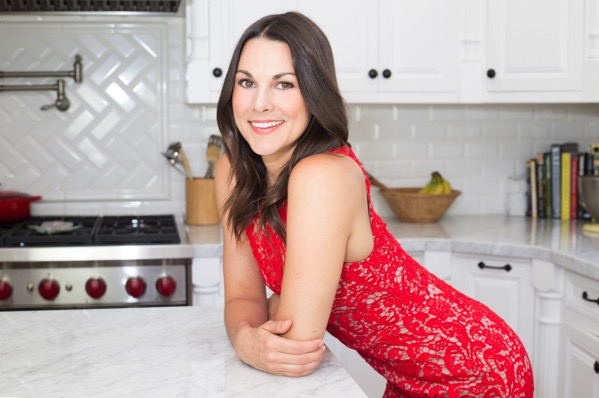 A little bit about Whitney:
Whitney English Tabaie is a Registered Dietitian Nutritionist, Certified Personal Trainer, and founder of the website/YouTube channel, Whitney E. RD. Whitney's mission is to help readers make educated decisions about the food they eat by providing evidence-based information on popular nutrition topics and sharing healthy original recipes that fit her "Predominantly Plant-Based" nutrition philosophy. Whitney is also the co-creator of Plant-Based Juniors, a platform helping educate and inspire parents looking to raise predominantly plant-based children. She has been featured on outlets like Good Day LA, Bon Appetit, People, Today's Dietitian, Buzzfeed, Huff Post, Men's Health, Shape, Reader's Digest, and many more. When she isn't whipping up healthy meals in "Whit's Kitch," she can be found soaking up the Los Angeles sun with her husband, newborn son Caleb, and pup, Mr. Chow.
Here are two of the videos we discuss in today's episode:
The truth about soy and cancer
Find Whitney on her blog, Facebook, Instagram, and YouTube.
You can listen and subscribe to the podcast on iTunes, Stitcher, and Google Play.
Thank you so much for checking it out and for all of your amazing support with the podcast.
xoxo
Gina