10 of my favorite online fitness trainers
Hi friends. I hope that you're enjoying the day so far. I'm catching a barre class here at home and will likely spend the rest of the day at the pool with the crew. It's been so hot here that the pool has been a gamechanger. It's nice to get some fresh air and outdoor activity, while the girls get out some of their boundless energy.
During this time when we've been at home – AZ opened up a few weeks ago but we've still been staying here for the most part – I've been SO thankful for all of the online fitness options. I've been rotating through quite a few things: my Home Workout Warrior plan, Peloton, Barre Body, Les Mills, streaming yoga classes, and obé fitness. I've been all over the place and it's been refreshing to shake things up. During the past few months, I've found some new faves and also become reacquainted with some old favorites.
I thought I'd share my very favorite inspiring online trainers and instructors here if you're looking to try something new!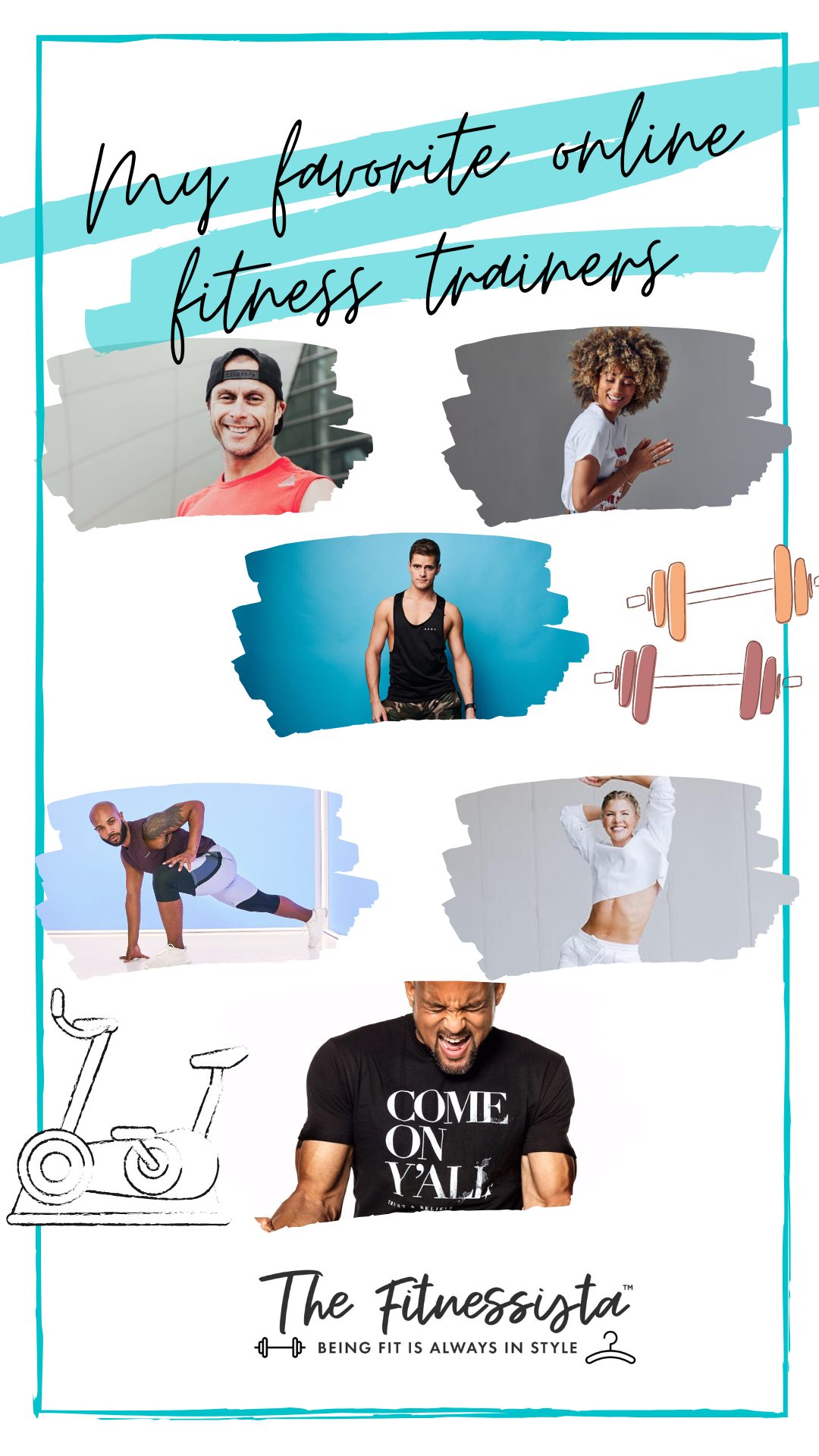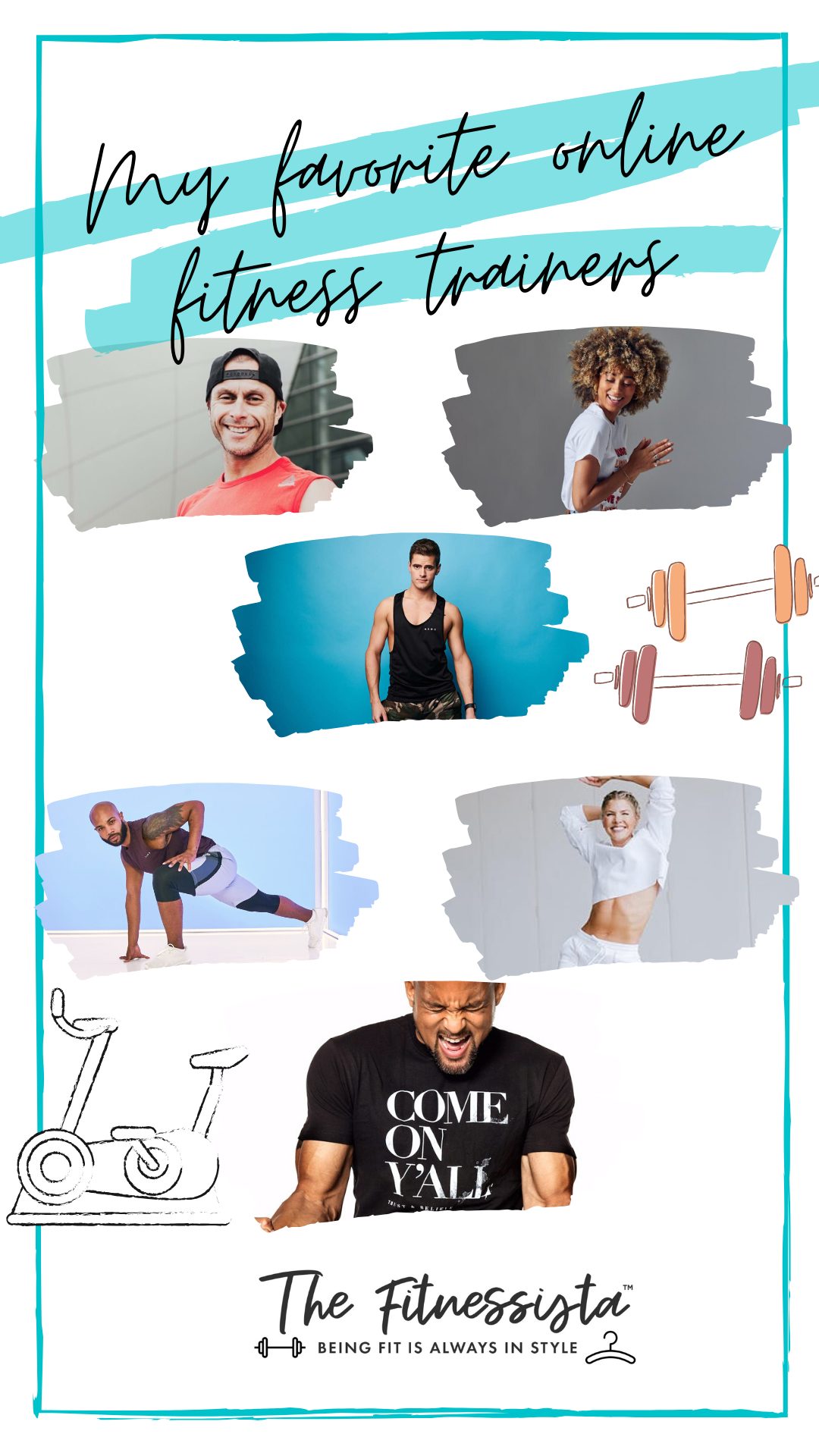 10 of my favorite online fitness trainers


Glenn from Les Mills
Glenn Ostergaard is one of the Les Mills OGs and is the the program director for BODYPUMP, RPM, and Les Mills SPRINT. When I first got BODYPUMP certified, I took his online classes and was like, "Who is this guy?!" His cueing is laser-sharp and effective  –  he's always motivating. (I'm also distracting by his arm muscles sometimes lol.) I highly, highly recommend any of the BODYPUMP classes or the options on the Les Mills On Demand platform. My link still gets you 30 days free if you'd like to check it out here! All of the instructors are incredible, but Glenn (and Diana) will always be my very faves.
Amanda Kloots


Sigh. I just love Amanda. She just seems like such a bright light and lovely person (and someone who is going through an absolutely horrible personal life situation right now. It breaks my heart and I pray for a miracle every day for this sweet family). I first downloaded her dance cardio workout when we lived in Valdosta and frequently used it in my routine. It was one of the few online dance cardio workouts that I loved. Her energy is incredible, the moves are easy to follow, and it gets your heart rate up. I've downloaded another one of her full-length workouts to use when we first locked down (this one is a BLAST!) and she's also the reason I signed up for obé fitness.
Walter K. from obé fitness


Keeping my membership for obé fitness was a liiiiiiiittle bit of a mistake. I originally signed up for the trial so I could review it for the blog (full review coming soon!) and so I could take more of Amanda's classes. (She has a handful of classes on the platform!) I ended up continuing my membership because I really like some of the workouts. My #1 favorite instructor on the platform so far: Walter K. HE IS AMAZING. A few weeks ago, I saw that he offered a Dance HIIT class and figured it was right up my alley. It's become a weekly part of my routine to shake out my legs and break a quick sweat. The moves are sassy and fun, and he alternates with more traditional plyometric and athletic movements. Definitely check it out if you love dance cardio!
Cody Rigsby

Cody is one of those people I wish I could hang out with in real life. Whenever I take one of his rides on the Peloton bike, I have a huge smile on my face. He has a gift for taking the "work" out of working out and genuinely makes it a fun and attainable part of life. He's inspiring (and has totally made me cry before on the bike) and just a breath of fresh air in the fitness space.
Alex Toussaint

I almost always take an Alex ride when I want to hit a new Peloton PR. He always pushes me to my max and plays the best music. His club bangers rides are my very favorite; it feels like a club vibe and almost distracts you from the fact that you're crushing it on the intensity. Check out his Instagram here.
The Fitness Marshall


I first fell in love with Caleb's classes a couple of years ago when I was browsing around YouTube for new Zumba ideas and choreography. He choreographs dances to top 40 songs (it's nice when you know all of the words) and the moves are easy to follow. It takes the intimidation away from dance cardio and he's HILARIOUS. This is a great option if you're looking for warm up options to do at home. Pop on a couple of Fitness Marshall dances and you're good to go.
Ally Love


Ally Love is another one of my favorite Peloton instructors. She has a magical way of getting into my heart and always shares a mantra or bit of wisdom that I can keep with me for the rest of the day. Her classes feel like a spiritual experience and I always feel calm and centered afterwards.
Shaun T.

Shaun T. needs shoutout because he was one of the instructors who truly made me fall in love with online fitness, years and years ago in the Insanity days. He is a POWERHOUSE and even though I was in my guest room with our tiny TV, I always felt like he was talking to ME. He has a magic that you can't teach or learn; it's inherent in certain people and you can feel it when you take their classes.
Alexia Clark


Alexia Clark is ridiculously gorgeous and does an incredible job with her fitness programming. I've learned a lot from following her on Instagram, especially about new ways to use bands and slam balls. I did a paid membership for a little while – it was almost every day and I like to shuffle things around with my own workouts – but I really liked it for new inspiration. Check out her Instagram here.
Chalene Johnson
Chalene is another trainer that just has that magic gift for making you feel included (even when you're virtual), motivated, and inspired. As a fitness instructor, I always wanted to be Chalene when I grow up. I have to admit that I was disappointed with her new book – I'm not into the keto bandwagon – but I still go crazy for some of those vintage Turbofire and PiYo videos.
So, tell me friends: who's one of your favorite online fitness trainers? Who do you wish you could hang out with in real life?
xoxo
Gina