Some Facebook friends and I just finished up the first month of PiYo yesterday, and I thought I'd write a review for you. I'd been wanting to try a new Beachbody workout (<— coach link) for a while -especially since P90X3 was a womp– and hadn't committed to anything, especially since they have the new On Demand service which allows you to try a ton of different workouts. In the end, I figured I'd try PiYo because I knew it was low impact (perfect since impact currently torches my hip flexors during this pregnancy), and I'd had the change to try it live with Chalene at BlogFest last year and LOVED it.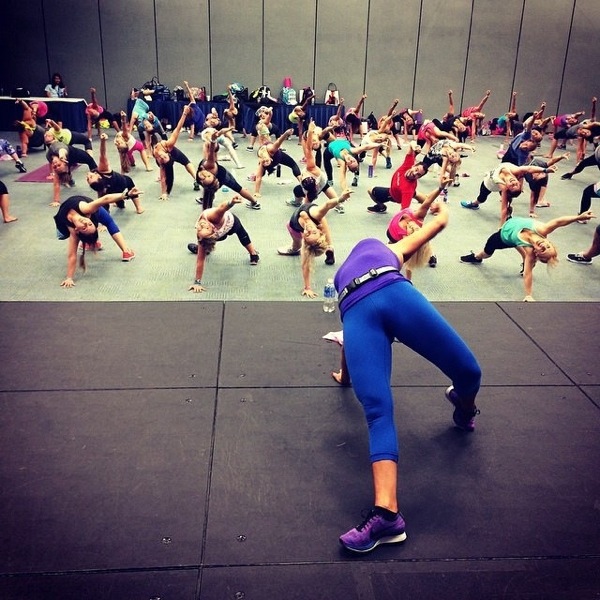 (Source)
Chalene Johnson is my #1 fitness instructor inspiration, and I'm always excited for the opportunity to learn from her and get new teaching tools and techniques. (She also offers social media marketing podcasts, awesome Periscopes, and online courses, which have been fun to follow along with, too.) Why do I love her so much? She has AMAZING energy, and will pump you up, but she's not annoying/cheesy about it. It's easy to tell when an instructor is feigning excitement and energy, and this isn't the case with her at all. You can tell she genuinely loves what she does and wants to share it with others in an authentic way. In a nutshell, she is a goddess. 😉
So, I rounded up some friends on Facebook (there were about 30 of us!) and we cranked through the first month of PiYo workouts.
PiYo Review – Is it Worth it? Thoughts from a Fitness Instructor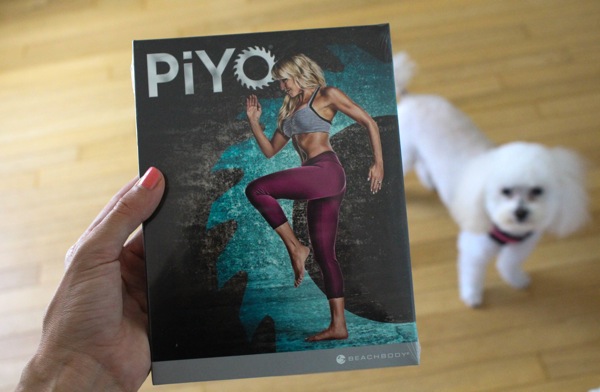 Here's What I Thought About PiYo

What is PiYo?
PiYo is a combination of yoga and Pilates with elements of dance and martial arts. You can check out the full Focus On post here! It's been a Beachbody workout for years now, created by Chalene herself, but they launched the DVD workout set, which is what we did for our challenge.
PiYo Pros
You're always moving. When I first started with yoga (senior year of high school!), it was really hard for me to sit still. I think this is a great option for those who don't really want the stillness aspect of a yoga practice: they want to gain strength and improve flexibility, without having to hold any postures for extended periods of time. The movements are choreographed, and you build onto the sequence as you go. For this reason, I never got bored. It felt nice to move and stretch! The progressions also felt very dance-y, which I enjoyed.
Modifier FTW. I love when workouts offer modifiers to demonstrate low-impact options. The modifier for these workouts did an excellent job maintaining the integrity of the workout, while providing safe regressions. I ended up following her quite a bit since touching my toes and certain movements are becoming more and more tricky.
Chalene is amazing as usual. Like I said before, she has a very authentic way of teaching that will motivate you to work HARD without driving you crazy.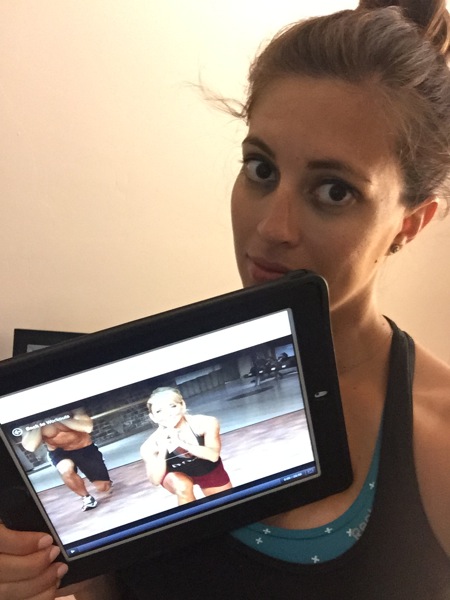 (Sign of a great workout: side bang goes crazy)
PiYo Cons
Many of the workouts are SHORT, at least in the first month. While I think that it's a great option if you're short on time and want to get a quick workout, many left me wanting more when they were over. I like short (20 minutes-ish) workouts for HIIT and intense intervals/cardio, but for a low-impact strength/flexibility combos, I wished they would have been longer.
Lack of cardio. Some of the workouts (Drench, Sweat, Buns and Sweat Intervals) incorporated cardio aspects, but on the Upper, Lower, and Core days (which are all short workouts), I liked adding in a bit of additional cardio.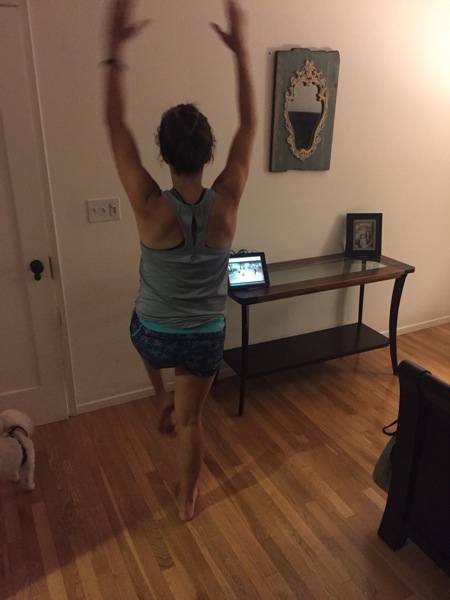 PiYo Workouts Breakdown:
Upper: (20 minutes) This workout emphasizes upper body and core strength. This workout involves a combination of pushups, roll-ups, planks (with side planks), and beasts. I liked this workout, but didn't find it super challenging.
Lower: (20 minutes) This workout includes more of a traditional-ish vinyasa flow, with triceps pushups, low lunges, high lunges, Warrior series, and balance series. I particularly liked the 3-point and crouching crow exercises. Like I mentioned before, I wanted more when this one was over. It felt very short to me!
Sweat: (35 minutes) This was one of my favorite workouts. The first portion of the workout is Heat, which increases the heat rate through sun salutations and other exercises mixed in. You start sweating pretty quickly! The next part, Lower Body, emphasizes lunges with balance exercises and skaters. Next is Plank and Core work, with lots of planks and PiYo pushups. The last part of the workout (my fave) was power, which included burpees (yessssss) and squat variations. I felt like this was a perfectly balanced workout, especially with adding in 10-15 minutes of cardio afterwards.
Drench: (48 minutes) This workout most closely replicates a full class. You start off with Heat (sun salutations, push-ups, planks), then move into Legs (low lunge, Warrior 3, knee lifts and speed skaters), Plank and Core, Power (lunges, squats and more burpees!) and Stretch (alternating between strength and flexibility exercises). I was drenched in sweat the first time I completed this workout, and my legs were on fiiiiire.
Buns: (28 minutes) This was KILLER, and probably my favorite workout of the set. Similar to the other workouts, Chalene led through a progression starting with Heat and then starts to light up your lower body. There are a lot of squats and sumo burpees in this one, which cranked up my heart rate and also gave me an awesome burn. This is a great "legs day" workout and one that I'll definitely be coming back to.
Strength Intervals: (22 minutes) My workout cup of tea. This one starts off in the same manner (Heat, into Legs, Plank + Core, etc.) but also includes some cardio blasts to increase your heart rate. I really liked this one, and got a good sweat, but wished the duration was a bit longer. The beast combo was a beast!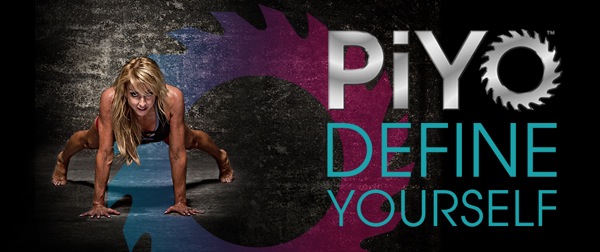 All in all, I loved the workouts and thought it was a fun way to change up my routine since my teaching schedule is very minimal right now. (I'm only teaching barre from now until little miss arrives!) I think it's a great option if you're looking to improve flexibility and want a different method for your strength training, as it's bodyweight-based. Because you don't need equipment and it's low-impact (very little noises if you have neighbors), it's also an awesome travel workout.
Challenge-wise, I didn't find it extremely challenging, which is just what I was looking for. If you're looking for more cardio or a challenge, I recommend TurboFire (kickboxing + dance), Insanity (the classic never dies), or the new 21dayfix Extreme.
Have you tried PiYo or anything similar? If you've done the Beachbody workouts, which one if your favorite? TurboFire still has my heart.
Tweet: Check out @fitnessista 's full review of the PiYo workouts here: http://ctt.ec/B4aHE+ #beachbody #piyo
Have a great night and I'll see you in the morning!
xoxo
Gina
If you're looking for something that has that fun PiYo feel, but is a little different, check out BODYCOMBAT from Les Mills On Demand. My link will get you 30 days free here.
More workout review posts: