This post is sponsored by Embrace. They kindly offered a promo code for reader friends: enter GINA10 at checkout to get 10% off sitewide.
Hi friends! How's the day going? I hope you're having a wonderful week so far. We're relaxing here at home, and I'm trying to figure out what adventures P and I will get into today. Despite the festivities and traveling lately plus a sick kiddo, I've been surprised that I'm not super tired. It wasn't too long ago that I was exhausted from walking to the kitchen and back.
I was telling the Pilot that – knock on wood – I feel remarkably better and different over the past couple of weeks. Days go by where I forget about my surgery, and I just feel like I'm living life now. It feels really good. I'm still listening to my body and taking rest days when I need to, but it's nice to have the freedom to do whatever (minus super crazy ab work), take classes (especially when we travel!) and do my thing.
For today, I wanted to share a quick scar treatment update with you all. (Please keep in mind that if reading about scars makes you squeamish, and you're not in the mood for a post-surgery update, I totally get it! Just wanted to give a heads up.) When I wrote my last blog post, Embrace reached out and asked if I'd like to try their scar treatment. I felt like this was destiny for a few reasons.
When I first started reaching the abdominoplasty and breast implant removal surgery, I heard about Embrace Active Scar Defense often. One of my good friends texted me and told me it was a gamechanger and to order it ASAP. I went to the website so many times to look at it, but in the end, I decided to skip it and see how my scars healed on their own. My eyes are allergic to silicone – I have to wear silicone-free contact lenses – and since Embrace is an extra investment on top of the cost of surgery, I didn't want to spend the money only to find out I was allergic to it.
When I saw my plastic surgeon for a follow-up post, he recommended a generic silicone sheeting scar treatment, and placed two on my breast incisions in his office. The ones he used were a different brand, and while I could tell that they were making a positive difference, they didn't stay on extremely well. They were constantly rolling and peeling, and I decided to ditch them. The only good news about this brand is that I didn't have an allergic reaction, so I figured that Embrace would be gentle enough to have no problems. (I was right! YAY.)
I've ALWAYS used pure Vitamin E for my scars. It was a trick I learned from my plastic surgeon in Tucson, and for the much smaller incisions of my past, it's always done the trick. However, my stomach incision was an entirely different beast, and since it's higher than I would have liked – I have a short torso, and my skin was unevenly damaged from all of the stretching – I wanted my scar to fade as much as possible. After scouring the reviews online, I figured Embrace would be the best bet. They had so many glowing reviews and incredible before and after photos (especially on the Real Self forums that I'd lurk), that I wanted to give it a try.
When the packages of Embrace arrived, I was so excited to try it.
Here's what it looks like: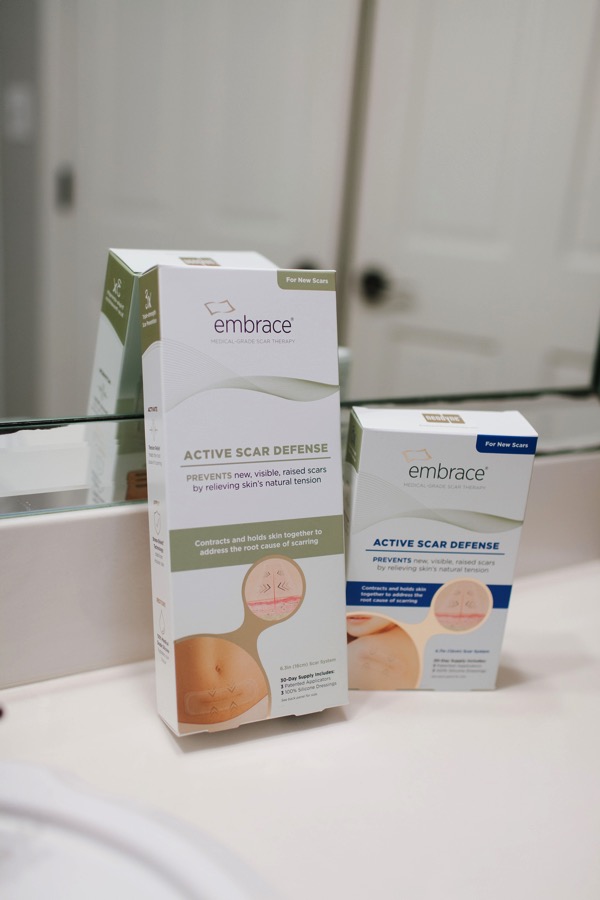 They have a ton of YouTube tutorials, and the application is super easy.
You simply wash the area you're going to use, and dry it.
Peel open the Embrace applicator and flatten it, making sure to avoid touching the sticky part.
Place the sticky part on your incision, and press against it. (It's helpful to use a mirror so you're standing up straight and can see what you're doing.) The heat from your hands activates the adhesive.
You'll use your hands to rub all over the outer portion of the applicator, following the lines on the outside.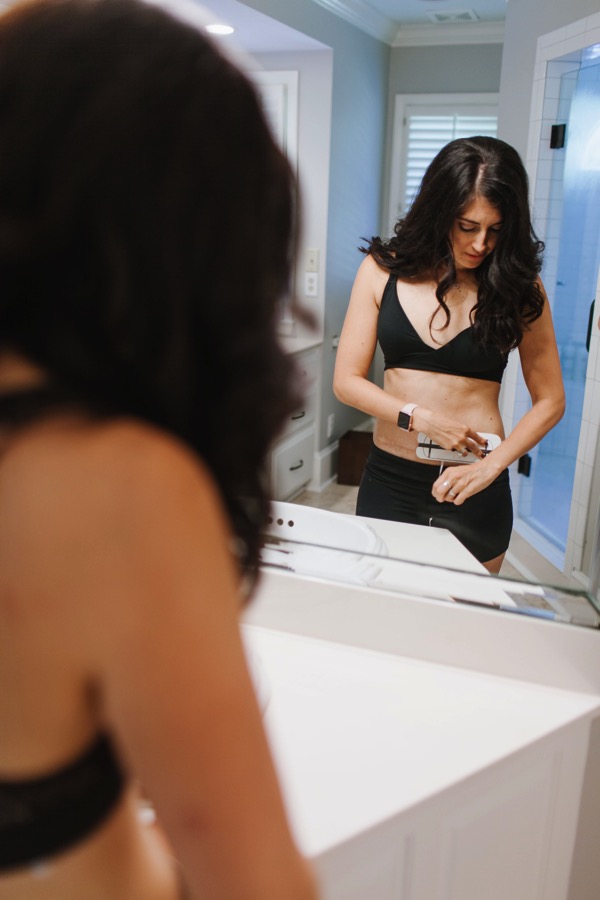 You'll put the strips to detach the applicator from the dressing, and rub all over it again to make sure the air bubbles are gone and it's good to go.
Peel off the applicator, and boom.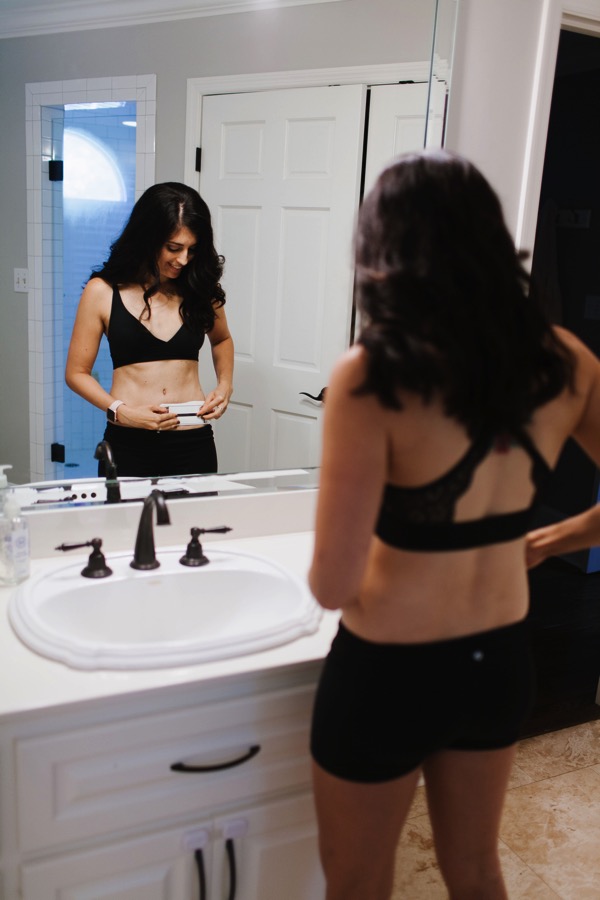 Some of the benefits of Embrace:
-They use silicone therapy, which creates the ideal healing environment for scars. While a few other brands offer similar technology, there's a huge factor that sets Embrace apart: the dressings reduce tension on the scar. This is the key to having a tiny, smooth scar. The sheets hold the scar super close together, which not only feels supportive, but helps to prevent the scar from widening and becoming larger.
-The adhesive is STRONG, but not abrasive. It had no problem staying put for 10ish days, but I could remove it without crying. With some soap and water in the shower, it peeled off fairly easily.
-The dressings are paper thin and clear, so you hardly notice them. While they're extremely thin, they're well-constructed. I could move, exercise, and complete all of my normal activities without the dressings peeling or breaking.
My only regret: I wish I would have used them sooner! You can start treatment as soon as you no longer have stitches and the incision is closed, which is 1-4 weeks after surgery (after your doctor approves it). I didn't start until closer to 11 weeks post-op, and noticed a difference within 24 hours. My scars looked flatter and much less *angry.* I can't wait to see what the difference is like after 8-12 weeks.
I'd love to hear any crazy or interesting scar stories you have. I think that scars are beautiful in their own way, but also thankful for the opportunity to make my recent ones less noticeable. If you've been wanting to try Embrace, you can enter my promo code GINA10 to get 10% off. I am using Active Scar Defense, which is for scars less than 6 months old. There is also another product, embrace Minimize, but it is for scars that are older than 6 months and needs to be used longer to see a change in appearance.
Have a wonderful day and I'll see you soon!
xo
Gina