Green beans with goat cheese, almonds and cranberries
Hi friends! How's the morning going? I hope you had a happy Halloween! I have a Thanksgiving recipe for green beans with goat cheese today, but first I have to show you a pic of the girls in their costumes. I can't even handle it.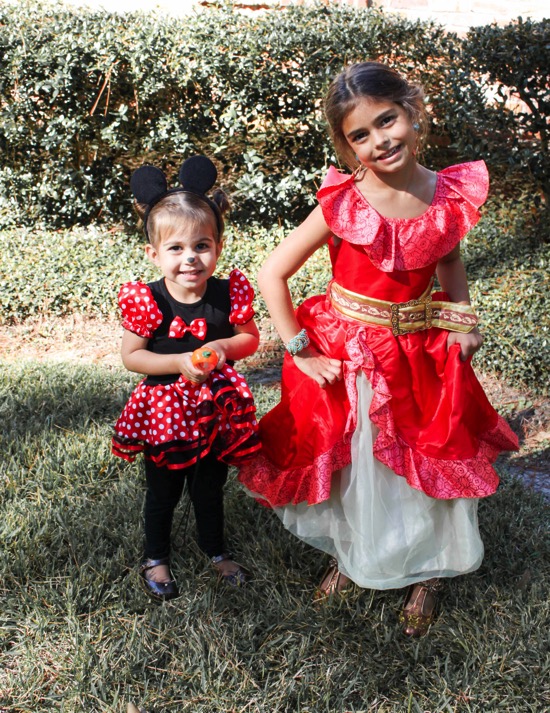 Liv was Elena of Avalor, and P was an accidental Minnie Mouse. I'd originally picked up a Dorothy costume for her because she's a fan of wearing her hair in two braids, but it ended up being too big. Last minute, I snagged this cute Minnie Dress on Poshmark. She loved it!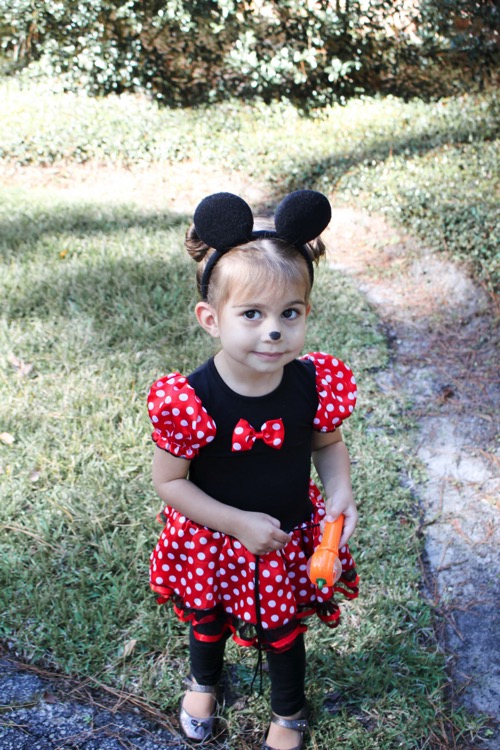 Liv isn't super into trick-or-treating. It happened when we were in San Diego, and our Ocean Beach neighbors took their scary decor to the extreme level. We had faux bloody heads hanging from the street lights, and they terrified Liv. Since then, she hasn't loved trick-or-treating, and requested that we stay home in their costumes, watch *nice* Halloween movies (like Room On the Broom and It's the Great Pumpkin, Charlie Brown) and pass out candy. I didn't try to convince her otherwise, because that sounded like my dream night, and P is too little to really care. So, we did a couple of Halloween crafts, hit up a church festival to jump on jumping castles and play games,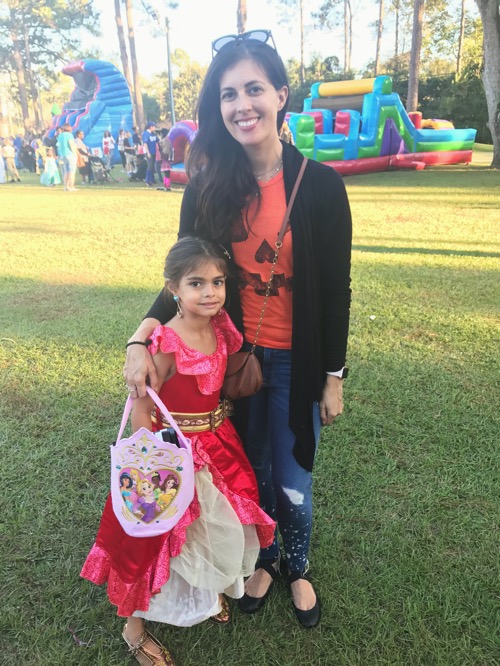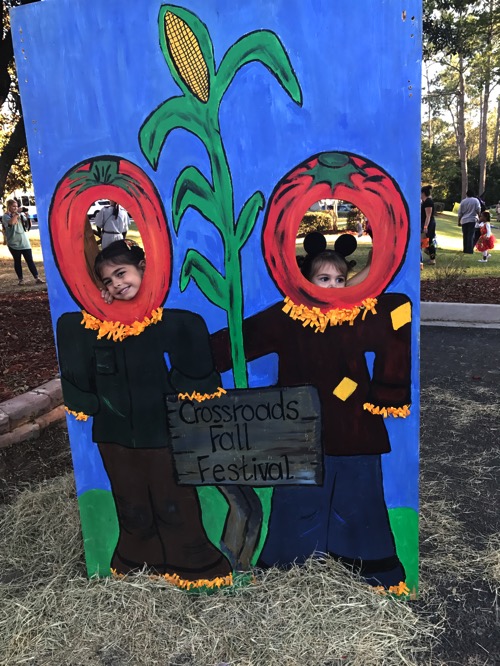 watched movies and passed out candy. It was perfect.
Today is an exciting day because NOVEMBER is here! November is undoubtedly my favorite month. It's my birthday month -which doesn't make it that exciting because that's just like "yay you're older"- but it's also Black Friday shopping, the avalanche of Christmas decor, and Thanksgiving! Thanksgiving really is the best holiday. You get to hang out with your family and friends, eat copious amounts of pie, and then shop the next day. That's the good stuff right there.
Green Beans with Goat Cheese, Almonds and Cranberries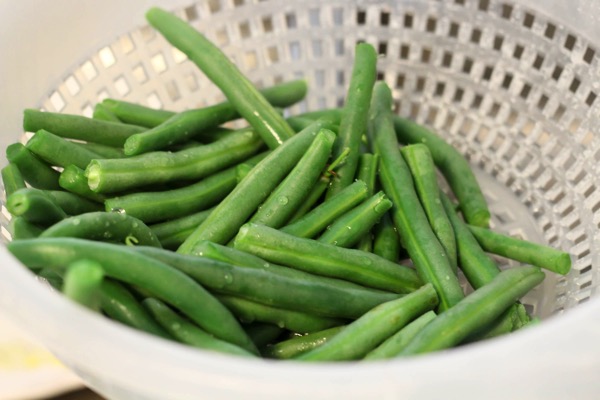 For this morning, I'm sharing a recipe that would be perfect on your Thanksgiving table or just a fun switch-up from the usual green bean casserole. It would make a fabulous side dish to a whole roasted chicken (this is the best!!), grilled steaks, or marinated tofu. The traditional green bean casserole is ridiculous (with the crunch onions on top!), but this is a tasty change. The green beans are bright and fresh, with creamy goat cheese, orange zest, crunchy slivered almonds and sweet cranberries.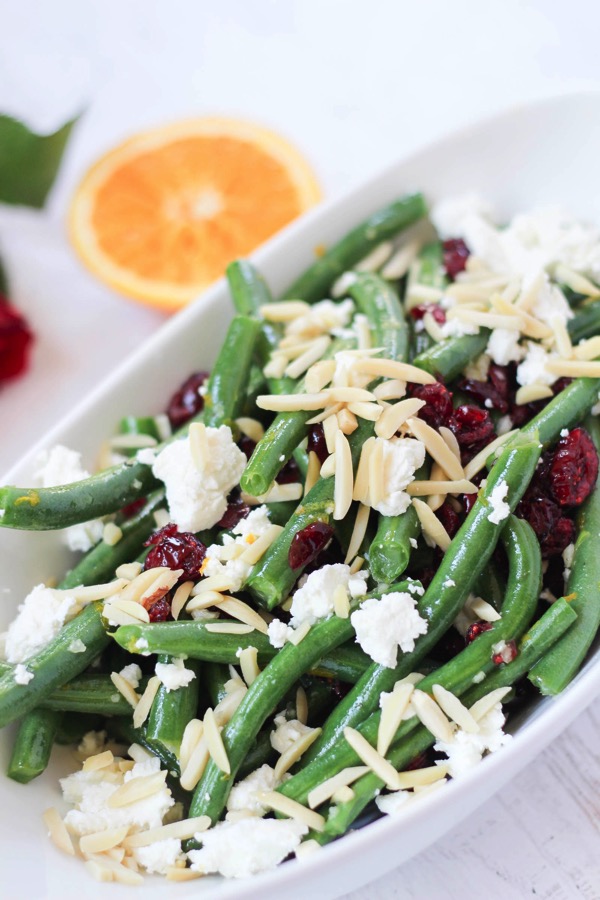 The colors are pretty and festive, too.
Here's the recipe if you'd like to give it a try! It's gluten-free and takes 15 minutes from start to finish.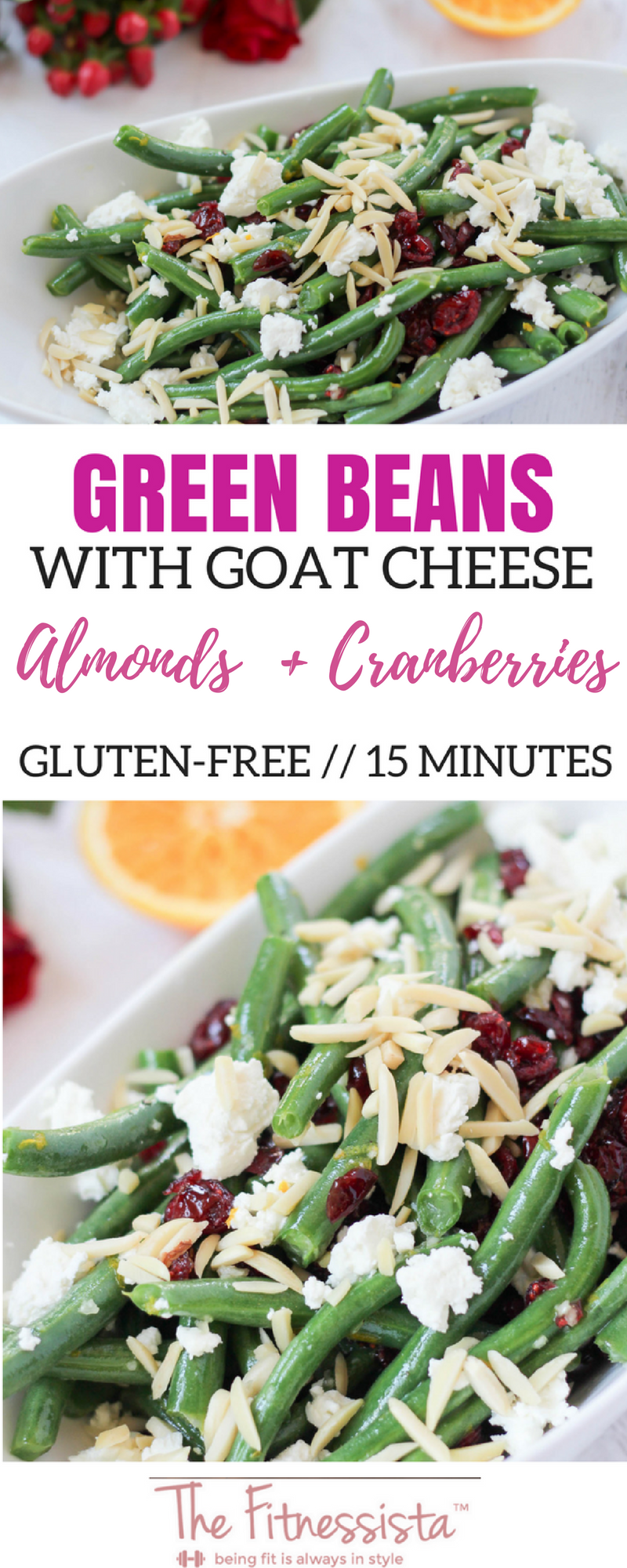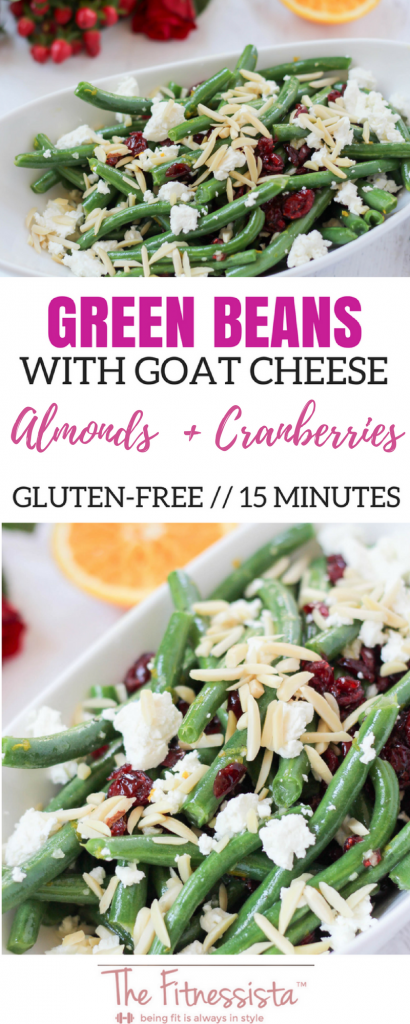 Green Beans with Goat Cheese, Cranberries and Almond Slivers
16oz

green beans

3

cloves garlic, minced
Juice of

1/2

orange

1 teaspoon

orange zest

1/2 cup

dried cranberries

2 oz

creamy goat cheese

1 oz

slivered almonds
Instructions
Bring a large pot of salted water to a boil while you prep the green beans. Rinse the green beans in water, and then snap off the ends.
When the water is boiling, add the green beans, and boil for 3 minutes. Strain in a colander and rinse immediately with cold water. This will help keep the color bright.
In the same pan, bring the heat to medium and add a drizzle of avocado oil or butter to the pan. Add the garlic cloves and cook for 30 seconds until fragrant, stirring frequently. Stir in the green beans and season well with salt and pepper. Add the orange juice, the cranberries, and remove from heat. Stir in the orange zest.
Transfer the green beans to a serving bowl, and top with crumbled goat cheese and the slivered almonds.
What are you making for Thanksgiving or Friendsgiving? Any go-to recipes?
I probably won't be doing a ton of cooking since we'll be traveling, but will likely make the staples when we return. Some classics: this
perfect Thanksgiving turke
y, stuffing (or
quinoa stuffing!
), naturally-sweetened
cranberry sauce
,
sweet potato casserole
and
roasted root vegetables.
xo
Gina