A Glam Surprise + Spiralizer giveaway
Hi guys 🙂 How are ya? I'm so glad ya'll liked the post on stress management this morning <3 It is really easy to feel overwhelmed and stressed (especially when you're plate is full), but it's comforting to know there are many things you can do to fight it!
Fun news: my little blog was featured once more on the fabulous Glamour Vitamin G blog today! It was a lovely surprise- thank you, Sarah! 🙂 (*Waves hi* to the Glam-azing new readers!!)
Today has been pretty chill – I hit up the gym for a little treadmill sesh and then my cousin and I hit up the mall.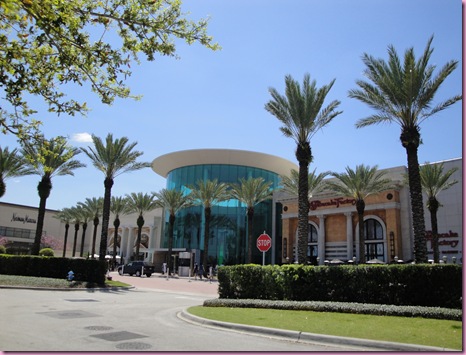 I did some damage –it's rare that I get to go to an actual mall (Valdosta's is very sad… unless you need a leather jacket with a cartoon character on it, then you're in luck), so I lived it up 😉
Snacked on a Larabar whilst helping my cousin find a prom dress: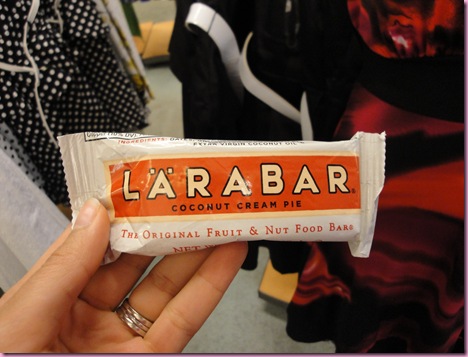 Some other recent eats:
Take-out from Cedar (a Cedar salad with lots of veggies, mint vinaigrette and a side of beautiful hummus)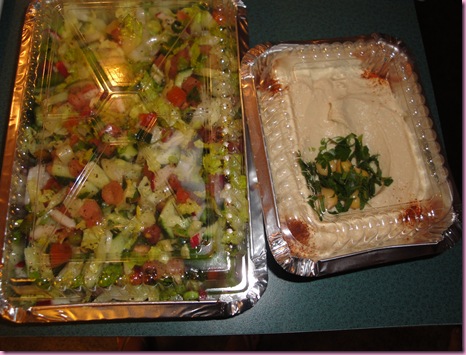 About a thousand unpictured mini Dove dark chocolate eggs 😉
Smoothie (cherries, banana, protein, maca, chia seeds and almond milk)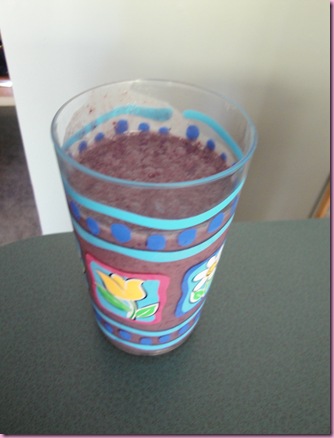 (Some of ya'll have asked if I brought the Vitamix to Orlando.. of course I did! Sings: "I can't liiiiiiiiive… if living is without the Vitamix. I can't LIIIIIIIVE…". Ok, I can live, but it certainly makes life easier)
Millet bread with almond butter, cinnamon and nanner (with mocha macchiato-flavored coffee)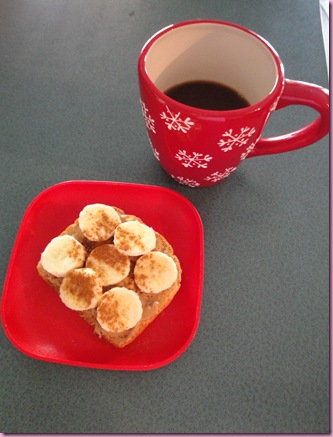 Lurve.
I'm excited because tonight I'm meeting Ashley and Ryan for tea and a power yoga class- be back with the recap in the morning 🙂
Have a wonderful night!
xoxo,
G$
Something to do: Get yourself a free spiralizer! If you'd like a chance to win, all you have to do is enter your email address on this page.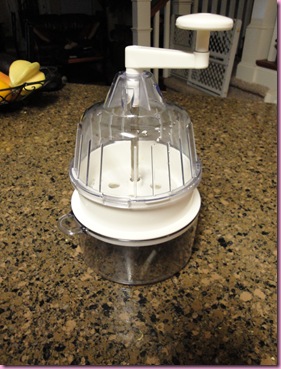 The promo will run for two days– the winner will be sent an email the spiralizer will soon be on its way! Please let me know if you win 😀 Everyone who enters will also get 10% off an order from my OpenSky Store. So if you've been needing a foam roller, chia seeds, Juice Beauty goodies, or anything else that suits your fancy, it's a sweet deal 🙂