Fighting the Stress Monster
Hi guys! How's your morning going?? Hope you all had a wonderful weekend <3
For those of you who are catching up in the blogworld today, I'm chilling in Orlando for the week! Glorious.
Since many of you are tackling the end of the semester, dealing with work overload or may have other things going on, I figured it'd be interesting to do a post on *stress* and how to fight it [like a ninja].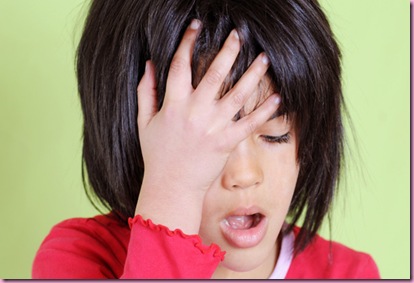 (Source)
So what exactly is stress?
Stress is a normal physical response to events that make you feel threatened or upset your balance in some way. When you sense danger – whether it's real or imagined – the body's defenses kick into high gear in a rapid, automatic process known as the "fight-or-flight" reaction, or the stress response.

When you perceive a threat, your nervous system responds by releasing a flood of stress hormones, including adrenaline and cortisol. These hormones rouse the body for emergency action.

Your heart pounds faster, muscles tighten, blood pressure rises, breath quickens, and your senses become sharper. These physical changes increase your strength and stamina, speed your reaction time, and enhance your focus – preparing you to either fight or flee from the danger at hand.

Things that influence your stress tolerance level

Your support network – A strong network of supportive friends and family members is an enormous buffer against life's stressors. On the flip side, the more lonely and isolated you are, the greater your vulnerability to stress.
Your sense of control – If you have confidence in yourself and your ability to influence events and persevere through challenges, it's easier to take stress in stride. People who are vulnerable to stress tend to feel like things are out of their control.
Your attitude and outlook – Stress-hardy people have an optimistic attitude. They tend to embrace challenges, have a strong sense of humor, accept that change is a part of life, and believe in a higher power or purpose.
Your ability to deal with your emotions. You're extremely vulnerable to stress if you don't know how to calm and soothe yourself when you're feeling sad, angry, or afraid. The ability to bring your emotions into balance helps you bounce back from adversity. 
Your knowledge and preparation – The more you know about a stressful situation, including how long it will last and what to expect, the easier it is to cope. For example, if you go into surgery with a realistic picture of what to expect post-op, a painful recovery will be less traumatic than if you were expecting to bounce back immediately.
Stress can be brought on by external factors (life changes, work, family, relationship problems, financial difficulties) and internal factors (pessimism, unrealistic expectations, negative self-talk and perfectionism).
Some types of stress are actually *good*– these are the little inklings that light a fire in our pants, make us work a little harder and cause anticipation and drive. An example is a realistic work deadline, sales incentive, upcoming presentation or test, working to achieve a personal goal (like fitness, etc), or a fun event (like a wedding!). This is the type of stress that many people thrive with, my self included.
Bad types of stress can make you feel horrible, sick and anxious. Not only does unmanaged bad stress wear you down, it can also cause a lot of physical symptoms and health problems including:
-Depression
-Anxiety
-Lack of sleep
-Autoimmune disease
-Heart disease
-Skin conditions
-Digestive problems
I know that many of you ladies (and men!) out there are likely caught up with Superwoman Syndrome (or superman syndrome) and feel the need to do it all and do it perfectly, which in itself can cause a TON of unnecessary stress. To keep stress at bay, here are some of my favorite tips for managing stress:
(Note: The tips are just for guidance. If you're experiencing an intense amount of stress, please seek help and always check with a doctor before making any changes to your diet or fitness routine).
1. Have a plan. Since my schedule is crazyhectic, every day I jot down an idea of what the plan is for the day. I know that it may not work out according to schedule (it rarely does), but knowing that I do indeed have time to do the things I need to accomplish keeps me from thinking about it all day.

2. Schedule time for YOU. Book some relaxation time each day, whether it's meeting a friend for coffee, taking a long walk with the puppers, watching your favorite TV show, getting your nails done, or even if it's just 5 minutes of meditation or dancing around to your favorite song. Having "me" time can give you extra oomph (and sanity) to tackle what you need to do.

 

3. Reach out to your personal network. Stress is a beast, but it's even more beastly when you're at it alone. Talk to your friends, family, hubby or cat and see if there's a way they could lend a hand with your to-do's on a busy day. Whenever the some of the wives have a doctor's appointment, another wife will go babysit the kids for them, so they don't have to tote the gang to the doc's office. Or if one of us is going to Publix or the mall, Jeni and I will usually text eachother to see if we need anything since it's on the other side of town.

4. Exercise! Ya'll know I love me some exercise, but the #1 reason why I love it so much is because of stress management. Exercise releases those awesome feel-good endorphins and for me, makes any mountain much more climb-able 😉 Yes, I workout to maintain my weight loss and for health and heart benefits, but I mostly work out because it makes me feel SO dang good. In undergrad, when I had a looming test (especially for accounting 400C… half the class failed, and the other half got C's….), I made sure to take a long walk at the park, mall or Target the day before the test, even when I needed to study my face off. It made me feel so much better and got rid of a huge portion of the anxiety.

5. Pay attention to NOW. It's really easy to get caught up in what's to come, instead of what's going on at the present moment. Thinking about the future, near or far, can cause a lot of anticipation of the unknown and additional stress. Worry about *right now* and do the best you can do *right now*. Worry about tomorrow, tomorrow. Meditation and yoga have been extremely helpful in bringing me back to the present and honestly, so can meals. I love to take a meal and savor it, from the preparation to the actual feasting. Try to add in some yoga or just take some time to literally smell the roses 🙂

6. Eat well.  Stress releases cortisol, which for many, can cause intense cravings for salty and sweet foods. This is from back in the day, where impending danger (like a cold winter) would cause stress and encourage people to stock up on food so they wouldn't starve. Food isn't scarce today, so stress can cause emotional eating, which can often lead to weight gain. Make sure to have a stash of healthy foods in the house, so if your stress levels cause a jump in the munch-meter, you have a healthy option to roll with.

7. Get your zzzzzz's. Lack of sleep can increase stress hormones, which is another reason why it's so important to get enough shut-eye. An hour before bed, I'll usually have some tea (I love Celestial Seasonings Sleepytime tea) and then get into bed a half hour before I actually want to go to sleep. I'll spray the pillows  with lavender pillow spray and read for a half hour until I'm ready for bed. Nixing out afternoon caffeine and light stretching before bed (like YogaDownload.com's Lunar Yoga podcast) can help, too.
Those are my favorite tips and have definitely helped me to make the switch from stress monkey –I used to be an entirely different person, no joke- to a little more mellow yellow 😉
Am I missing anything??
How do you fight stress like a ninja? Anything from the above list that you're working on??
Have a great day bloggies, I'm off to do some cardio, hitting up Millenia Mall and then helping my little coz with algebra 🙂
xoxo,
G