-An amazing party with amazing friends.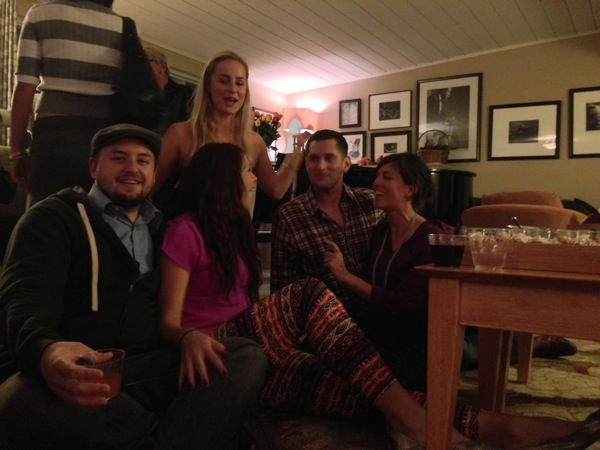 (My neck is doing something intense haha)
Last night was my little "see ya, later" party, which came at the perfect time because worksickness kicked in a little this week. The shenanigans of the locker room were the best ever, and something I miss the most. The hostess with the mostess, Susan, went above and beyond with the party planning.
Check out this spread: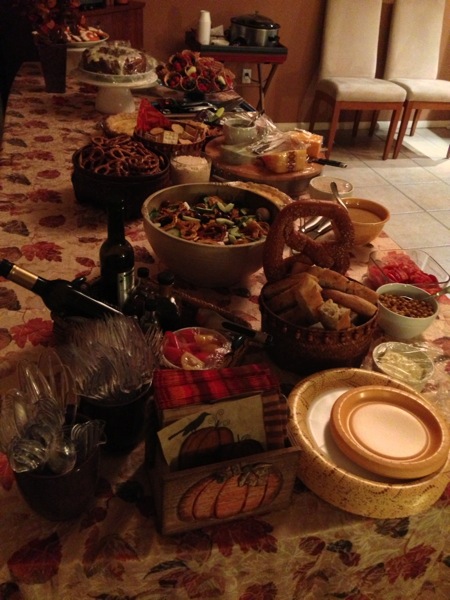 Multiple types of quiche, mini meatballs, salad with roasted kobocha squash, veggies, different types of dressings (I tried the curry one and it was incredible), pumpkin soup, roasted chickpeas, multiple types of dip and crackers,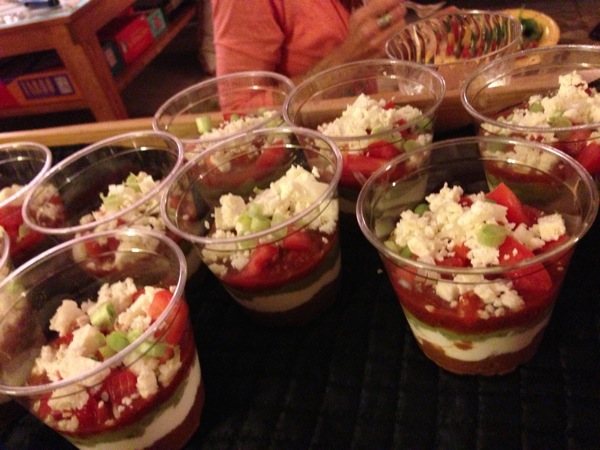 (little seven layer dips!)
and a beautiful assortment of desserts.
Berries in ice cream cones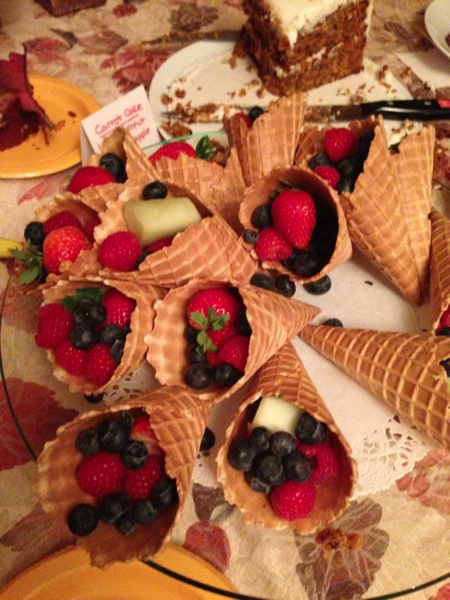 (such an awesome idea!)
pumpkin sugar cookies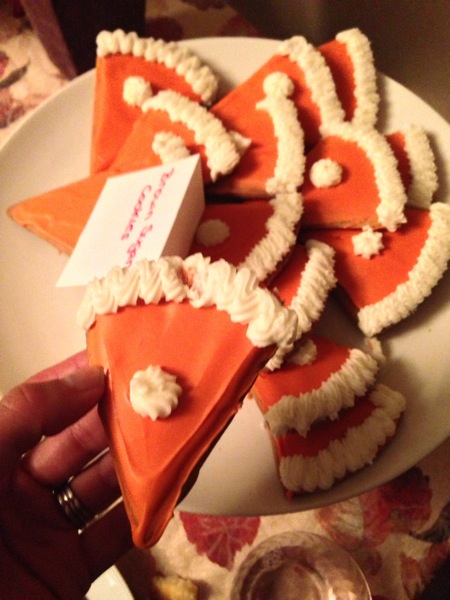 carrot cake, flourless chocolate cake, caramel cake, mint chocolate chip cookies, and pumpkin cheesecake.
She also made PUMPKIN SANGRIA, martinis, and wine. I have no words to adequately describe the awesomeness.
A lot of people were able to make it -at least 30 at one point or another- and it was such a blast to hang out with everyone. I've had a lot of wonderful opportunities from teaching at the resort, but am most thankful for the incredible ladies and gents I was able to teach with, and learn from. <3
–These heartwarming photos of a boy napping with his pup.
–Scandal. I'm officially sucked in.
-Ready-to-eat Thai coconut meat: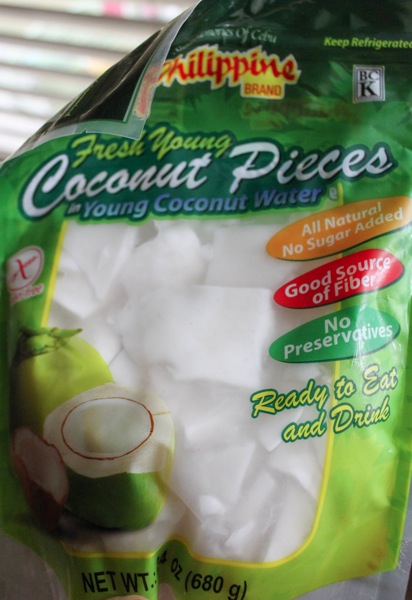 While I love Thai coconut, I'm not really a huge fan of the hacking part. (Neither is the Pilot. He freaks out every time I go to open a coconut with a machete.) I picked up this giant bag of meat at Coscto -it was about $8, which is the price of two coconuts here in Tucson- and the meat is a lovely addition to smoothies and raw desserts. It's counterintuitive, but when the weather cools down, I start to crave raw desserts. They remind me of the holidays, since I'll usually do my favorite tart around this time of year.
-A feature in the holiday issue of to & from magazine. You can see some of my holiday gift ideas here– I was so excited when they asked me to join in the fun 🙂 I'll have the annual series on the blog next week with some gift guides, too.
–New booties! The last time I tried to wear booties, I was about eight months pregnant. I didn't really feel comfortable in them -or anything, really- so they were neglected in my closet until I sold them at Buffalo Exchange. During our Stitch Fix adventures, I was motivated to give them another shot after trying on Jenna, Raechel and Kacia's booties. These Madewell ones are super comfy, and I love that they give me a little height 🙂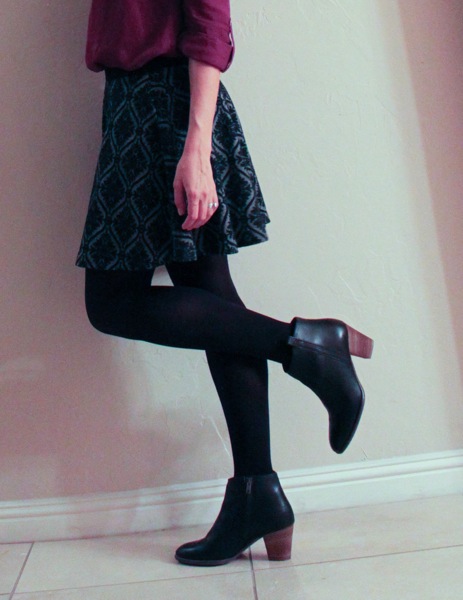 -Journal! I write down everything in a small notebook, and when I finish one, it's fun to pick out a new one: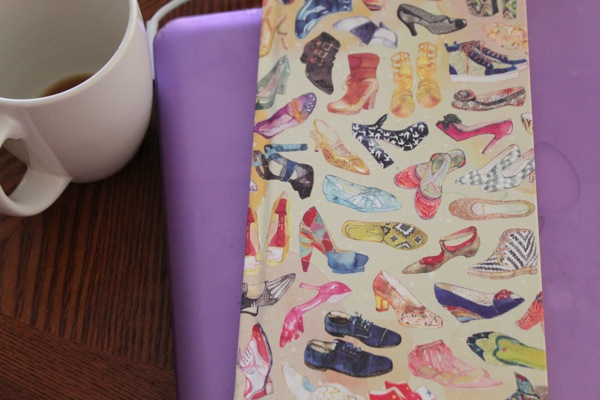 –35 things you're sure to find in every military home. We have all of these, included a few unpacked boxes that travel from location to location.
-New fall cardio playlist. Any new songs you're loving?
We're off to a play date with some friends, and then Thanksgiving lunch/dinner at the squadron.
Hope you have a very happy Friday! Any fun fitness plans this weekend?
xoxo
Gina