I don't know what's happening here in Tucson, but it can stay.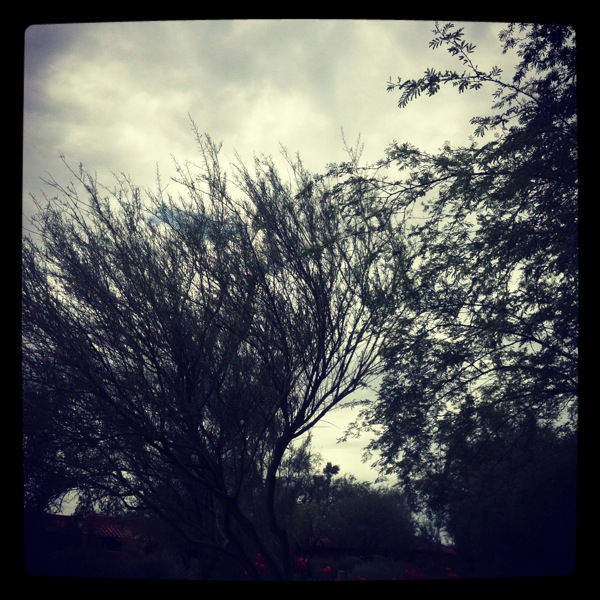 Lately, it's been perfectly cool and cloudy. So gorgeous that Miss Bell has been walked every single day. I look forward to our evening walks with the fam, but when it's too hot, it's less likely to happen.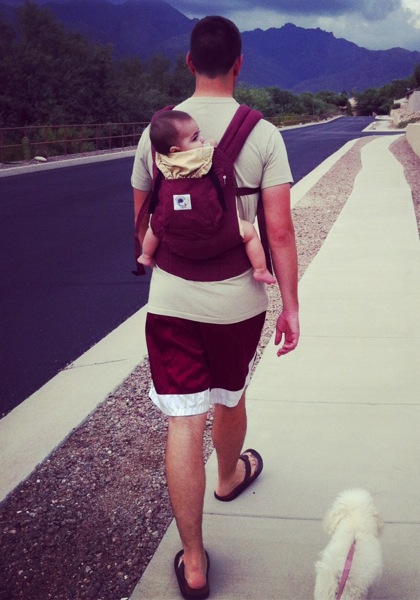 (Babywearing is hot)
 Also in the spirit of fall: pumpkin spice latte!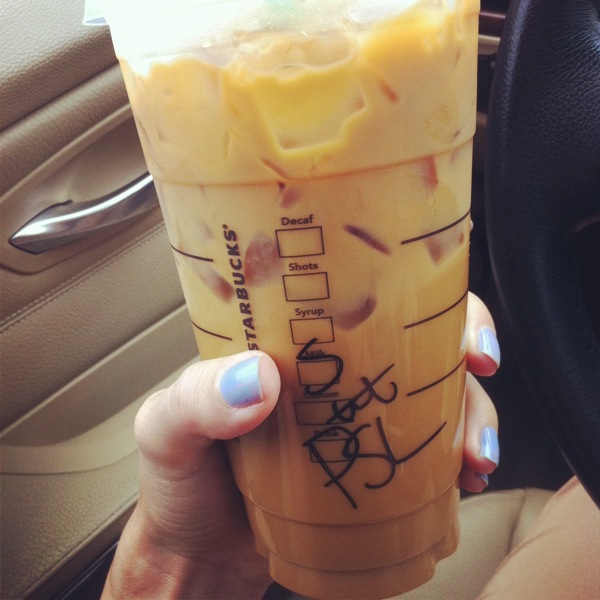 (a venti because someone is crawling ALL over the place and trying to walk- chasing takes a lot of energy)
This morning's breakfast was a classic: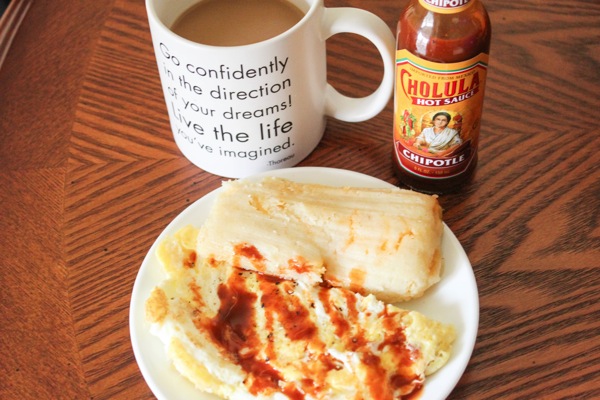 (2 eggs over hard + a tamale and coffee)
snack: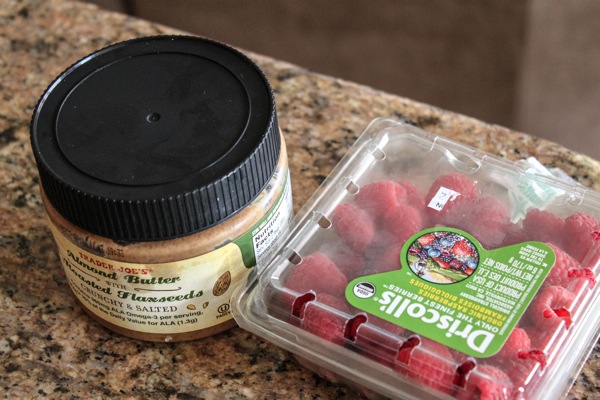 At first I was really dainty with my snack, gently smearing a layer on top of each one…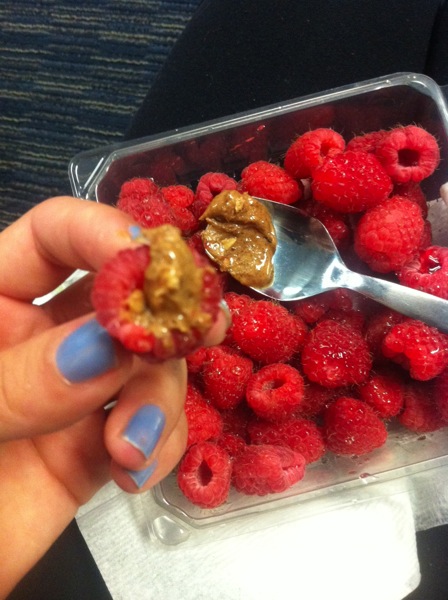 That ended up being a handful of berries in my mouth followed by a spoonful of almond butter. Same thing 😉
Time to grab this afternoon's outfits, finish lunch and update my Zumba playlist.
Hope everyone is having a happy weekend!
xoxo
Gina
Something to talk about: What makes you think of fall? Is it already cooling down where you are? 
Something to do: AB BURNER! A lovely little burn before going out tonight, or crawling into bed 🙂 Please let me know if you have any 5-minute workout requests for next week!
A note: It's been brought to my attention that some less-than-desirable ads were showing up on my site. While this blog helps me support my family, it will never become a blogmercial or at the cost of my beliefs. I frequently decline product review and sponsored posts (even paid trips) if I don't believe in the company's mission, and I don't see why that should be any different with the ads that pop up on my site. I didn't know I was able to do this until this morning, but I went in and blocked fast food companies and all restaurants from housing ads on my site (which are steamed in through an ad network). <3