Hi friends! Happy Friday! Hope you're having a lovely morning. What are you up to this weekend? I'm super excited because my friend Jess is in town! I can't wait to catch up with her and take her to some Tucson fave spots. It's been way, way too long since I've seen her beautiful face. Another bit of exciting news: the Pilot is heading back after being gone for 10 days. The girls and I can't wait to see him and introduce him to the newest members of our family, Donut and Lollipop.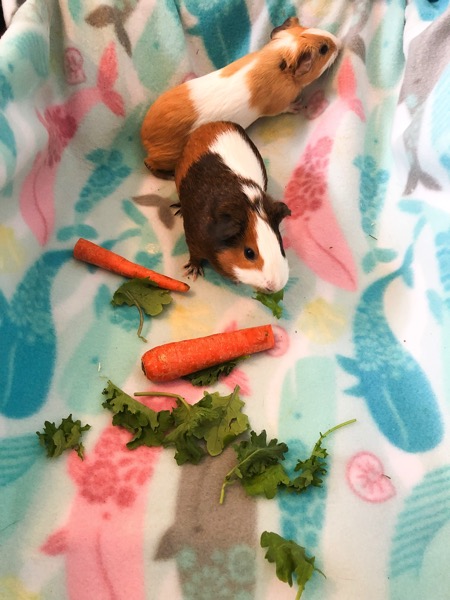 The girls have been wanting guinea pigs forever, and Liv has done an awesome job of staying in her bed all night. I told her if she could do it for two weeks straight, we'd get the guinea pigs. Sure enough, she did it, and it was a huge accomplishment. So, we went to Petco and adopted these lil guys, along with the gear, food, toys, hidey huts (yes this is a thing lol) that they needed.
We'll be transitioning to a bigger cage in the next week or so – they're very small right now but they'll get bigger and the minimum requirement is 8 square feet, which they don't sell in pet stores – but for now, they're still getting used to their surroundings. Liv's will let us hold her, but P's is still very skittish. We'll pet her while she eats kale, just to show her we aren't going to harm her.
I wasn't super sure how I'd feel about the guinea pigs and two more live creatures to feed and clean up after, but so far, I love them. They're super sweet, fairly low-maintenance – I just sweep up their cage twice a day and refresh their food. I'll do a deep cage cleaning this weekend – and the girls are crazy about them.
For now, it's time for the weekly Friday Faves party! This is where I share some of my fave finds from the week and around the web. I always love to hear about your faves, too, so please shout out something you're lovin' in the comments section below.
Fashion + beauty:
Lululemon align shorts. These are my favorite yoga shorts ever. They're buttery soft, like the beloved Align leggings, have a flattering high waist, and they're a slightly longer length. I'm still in my hot yoga mood over here, and have been going at least once or twice a week. These are the only shorts I'll wear. (If you wear pants to hot yoga, it's just a festival of suffering.)
This Amazon find. I feel like at all times right now, I'm wearing one piece of leopard. I just love it so.darn.much. This shirt was $17 and the fabric is surprisingly luxe and stretchy. It's perfect with jeans and sandals.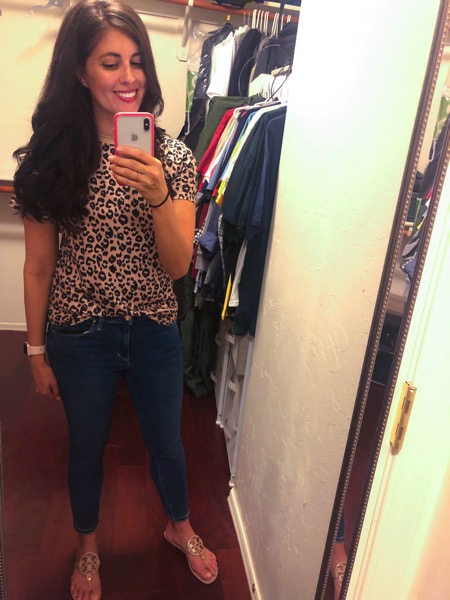 Fitness:
New Peloton instructors! This week, they introduced two new instructors: Kendall and Tunde. I took Kendall's premiere ride and was blown away. She has such great energy, fun music (more rock, which was a nice change!) and I was in a puddle of sweat when it was over. And also feeling super proud and happy for this person whom I've never met. It was pretty amazing. For all of my friends who have been wanting to try Peloton, they're offering a new opportunity to try out the bike: they'll deliver it for free and you can try it for 30 days. If for some reason you don't like it, they'll pick it up and fully refund your money. I JUST found out I have a referral code, too, so if you use the code XXKJQU, you get $100 off accessories (shoes, hand weights, headphones, etc.).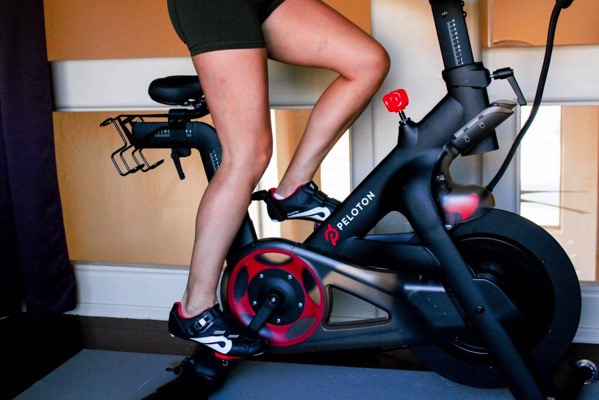 Calm app. If I could pick a top fave from this list, this would be it, hands down. I started using the Calm app as an attempt to get back into meditation. Lately, I've felt like I don't have time, but the truth is that I absolutely have 10 minutes in my day to devote to silence and space. They have so many different types of meditation, various lengths, and my very favorite: deep sleep meditations and bedtime stories. THEY HAVE ONE WHERE MATTHEW MCCONAUGHEY NARRATES. (<— I needed to yell; this is critical information.) I listened to one and maybe lasted for 5 minutes before I was crashed out? It was beautiful.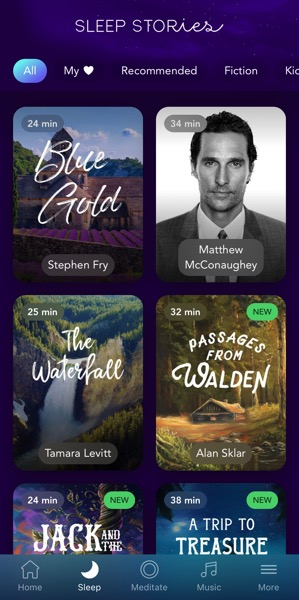 Read, watch, listen:
I'm loving this post (and the comments) about thoughtful gestures.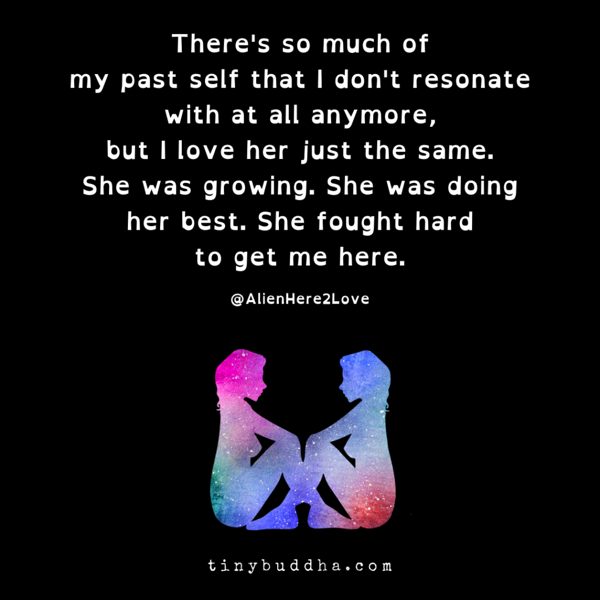 Good eats:
This chia pudding has been a staple this week. It's just 1/4 cup chia seeds, a scoop of Truvani chocolate protein, cinnamon, maca and almond milk. I set it in the fridge overnight and in the morning, I top it with whatever fruit the girls didn't eat with their breakfasts. 😉 It's already chopped and ready to go! I'll pop some cacao nibs or coconut on there, and bfast is served.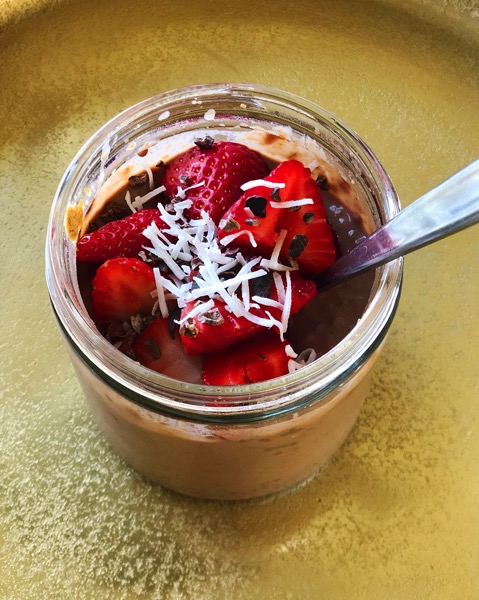 Can't wait to try these protein muffins.
Happy Friday, friends!
xo
Gina