Favorite San Diego date spots
Hi friends! How's it going? Our house was hit with a bit of the standard spring cold. Liv and the Pilot got it the worst, and P and I are still fighting the good fight. Fingers crossed it doesn't get worse. I used to boast about my awesome immune system -I used to go YEARS without getting sick- and could never understand why my parent friends and their kids were always sick. I totally get it now. When your immune system is constantly down from lack of sleep and your house is a petri dish of preschool germs brought home, it's harder to fight it. I've been pretty cautious of using oils in the diffuser since P is so little, but I've been using lavender throughout the house, and Tom, Liv and I have been drinking lots of tea with honey. I've also been *enjoying* this cold fighting elixir of apple cider vinegar, lemon juice, honey, hot water, turmeric, cayenne. No one else will touch it haha.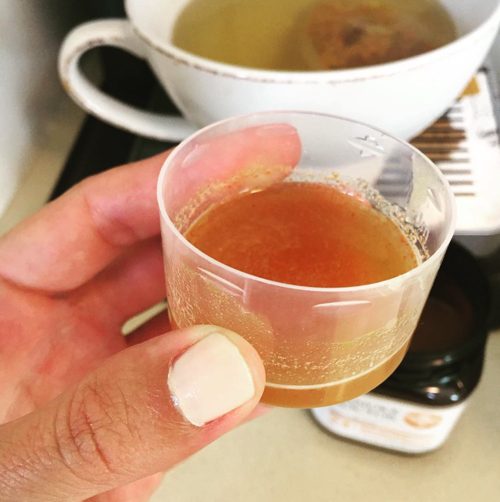 I had my pre-op appointment yesterday for my upcoming procedure, hit up the gym for arms (arm burner coming atcha tomorrow), and we went for a family walk.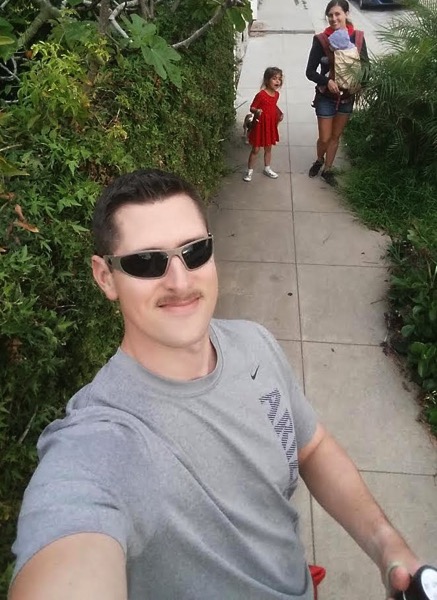 (The Pilot says we've definitely been married a while when I give him less grief about his creeper-y March mustache. I just saw it and said, "Oh yeah. It's March.")
P lasted in the Ergo for longer the 10 minutes without majorly spitting up. THIS IS HUGE.
It was also Liv's first time walking Caro all by herself! I help her around the corners since there are more cars and crossing the street we always hold hands, but down the sidewalk, it was just her and Caro. Liv is super gentle with her and they are just the right pace for each other.
So today, I thought we could talk about favorite date night spots! The Pilot and I finally feel comfortable heading out on a date night while the kiddos stay with our awesome sitter or a good friend. (Since Miss P's reflux was so bad, it took a while before I was ready to leave for longer than an hour or so. Thankfully, I think we're finally on the ups and getting out of the woods! I THOUGHT THIS WOULD NEVER COME. haha)
Here are some of my favorite date places in San Diego, depending on what you're looking for. It's tricky because there are so many fantastic restaurants in SD, but these are our very favorites: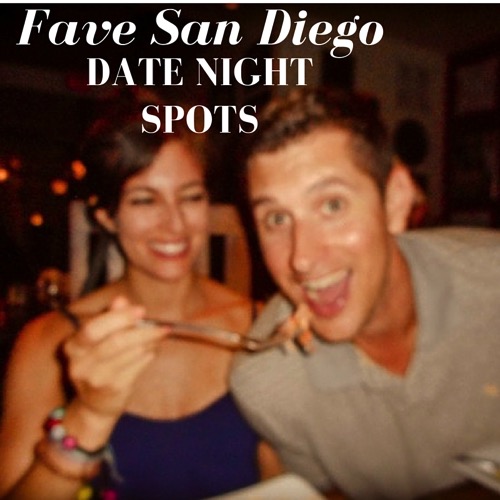 If you're looking for…
a quaint, romantic spot with delicious food: Bo-Beau Kitchen or Herringbone. Bo-Beau may just be one of my all-time favorite restaurants, and the atmosphere at Herrington is divine. There's an enormous tree built into the structure.
something casual: Puesto or OB Noodle House. If you come to San Diego, you have to try OB Noodle House. Their pho is everything. You can sit at the bar, or enjoy the fresh air and people-watching on their new patio. They have two locations in OB, and the newer one is 21+ after 5pm. Puesto has some of the best tacos I've ever had, and they have a couple of locations in town. Their margaritas are killer, too.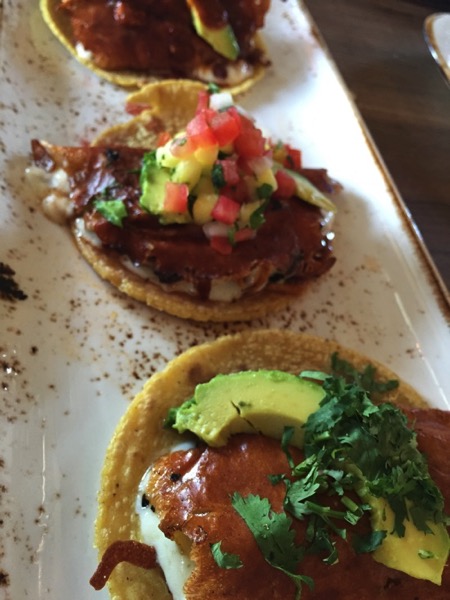 to drink wine, share a cheese board, and enjoy the atmosphere: Vin de Syrah. This is another spot with a cool atmosphere. It's very Alice In Wonderland and you enter downstairs through a faux grass-covered door. It's dark and whimsical with moody, romantic decor. Their chocolate cheese board is to. dieeeeee. forrrrr.
to people-watch, listen to awesome music, and drink inexpensive cocktails: SHOUT HOUSE. I think they only have bar food but as the Pilot says, "There are food qualities in beer, but there are no beer qualities in food." 😉 Also, I have high appreciation for any opportunity to shamelessly belt out "Livin' On a Prayer."
to share a bunch of tapas and enjoy house cocktails: Prep Kitchen or the Patio on Lamont. They have similar menus and are the perfect low-key spots for house cocktails and appetizers.
something you can enjoy before walking down to the beach: Cody's. Their ceviche is my favorite, and it's walking distance from our beloved seals.
something super fancypants with a view: Mister A's. We went here for our anniversary and I was expecting it to be over-hyped. Nope. It really is that good, and the sparkling view of the entire city is magical.
flavorful Mediterranean food: Meze Greek fusion. They also have bellydancers, which is always fun. 😉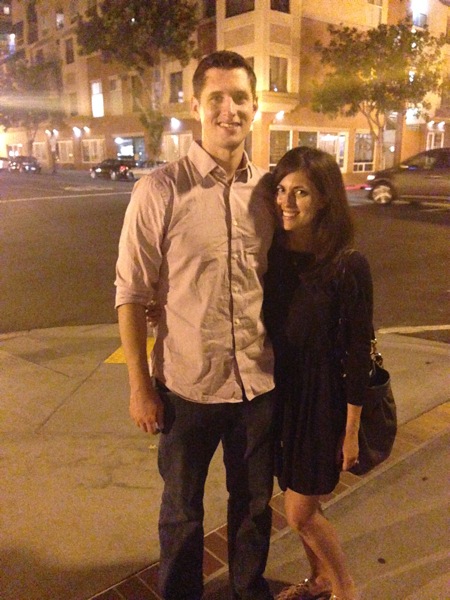 to go out downtown afterwards: Searsucker. I didn't find anything over-the-top glorious about their food (it's delightful, but not overly memorable) but it's a great location to go bar hopping afterwards.
Mexican food with unique decor/atmosphere: El Camino. We went here for my 30th birthday! I was in Mexican skeleton heaven.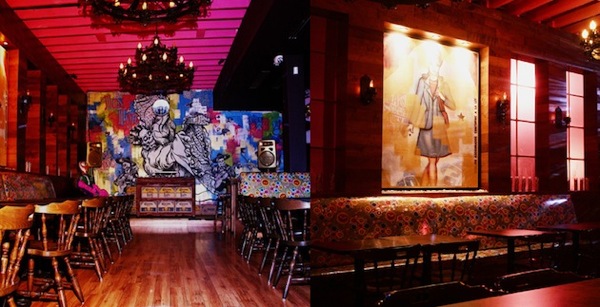 if you just want GOOD Mexican food: Miguel's in Old Town. Old Town is swarming with awesome Mexican restaurants, but Miguel's is my favorite for a date.
Mexican-Asian fusion with INSANE dessert: Indigo Grill. My recap of this one is here! GET THE BROWNIE. You will not regret it.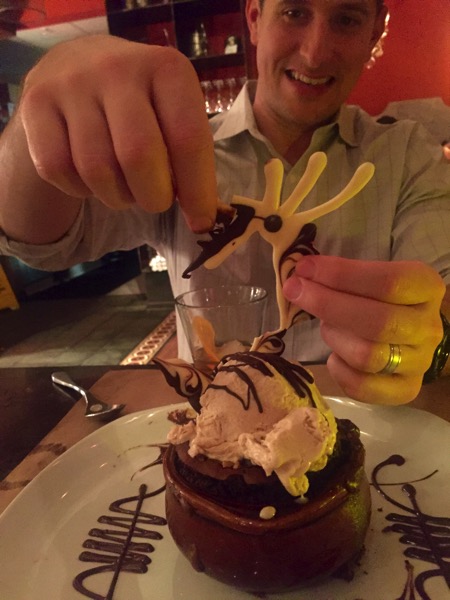 real Italian food and incredible pizza: Caffe Bella Italia. This is a quaint restaurant in PB, and you can hear the staff's friendly bantering in Italian. There are a lot of wonderful Italian restaurants here (especially with Little Italy) but I still think this is the most "like the real deal" pizza I've tried here.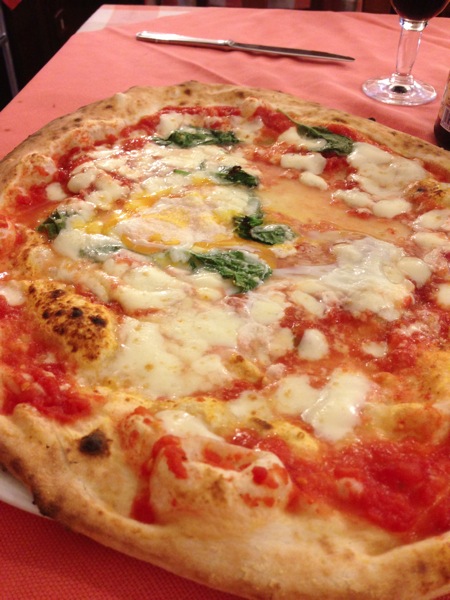 (I mean, I'm not picky about pizza. But if it can transport me back to Italy, I am instantly obsessed.)
to share appetizers and drinks, then take them into a movie: the LOT. We were able to check out the opening, and I'm SO STOKED we're getting one in Liberty Station.
Places we want to try:
The Marine Room
Cucina Urbana
The Golden Door
Where is your favorite date night spot where you live? If you live in, or have been to, San Diego: are there any date night spots we have to try?
Have a wonderful day and I'll see ya later on the Family page.
xoxo
Gina