Winter Shape Up 2013: Week 1 Workout
Are you ready to pump some iron?!
The first 2013 workout uses just a few tools: a jump rope (if you want to do the included warm-up; this is optional as it can easily be replaced with high knees), a kettlebell or heavy dumbbell, set of dumbbells and your own body weight.
Here's a warmup I created just for you. I've been getting sick of using the treadmill for a warmup, and this one you can do anywhere.
5 minutes total:
-3 minutes jump rope or high knees: 10 seconds on, 10 seconds rest
-1 minute animal side shuffles (if you're wondering what the heck those are, check out the video!)
-12 pushups or modified pushups (I've been doing modified or stability ball pushups since I'm still recovering from my chest injury)
-30 second plank
After that, you'll be warmed up and ready to conquer this fast and furious circuit: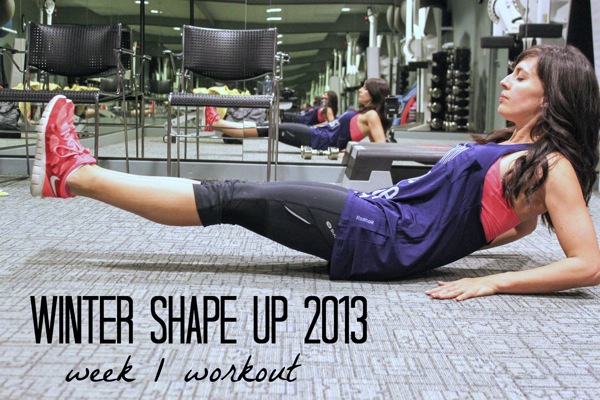 Here's how the workout goes:
-Warm-up
-Complete one set of each move in the circuit
-Repeat the entire circuit, start to finish, 1-2 more time for a max total of 3 times
-Follow with 15 minutes of HIIT training (cardio mode of choice)
-Cool down and stretch
The circuit: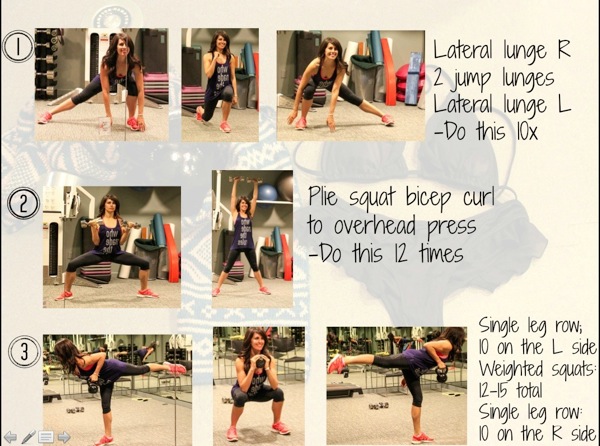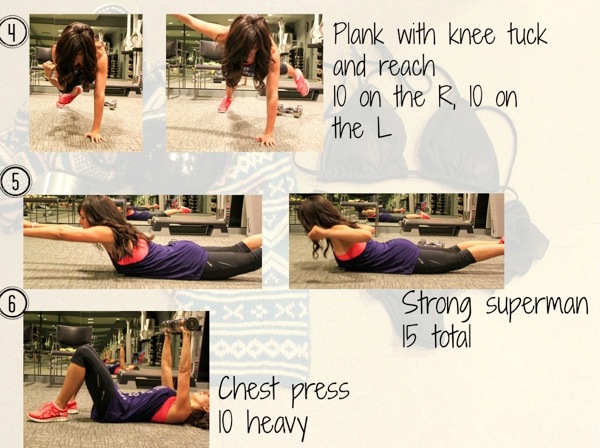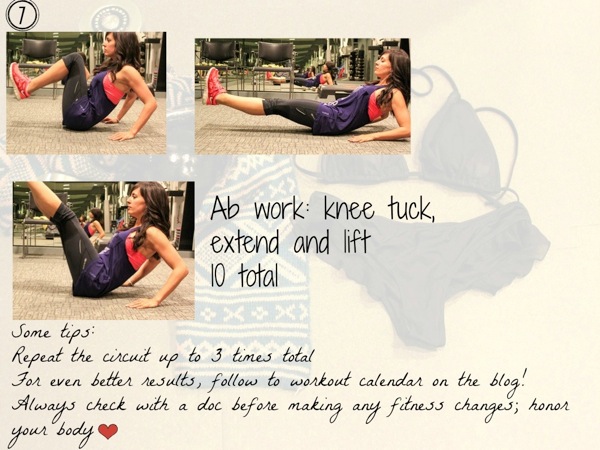 Tomorrow morning, don't forget to meet me back here with all of the Winter Shape Up details: how to check in, how to follow it and get the best results from your work, how to win prizes, everything will be thoroughly explained. I just wanted to get the meal plans and workout up EARLY for my East coast friends and early bird gym-goers.
Here's the week 1 workout schedule- feel free to adjust and shuffle as necessary. (If you need help, hit me up in the comments or tweet me @fitnessista)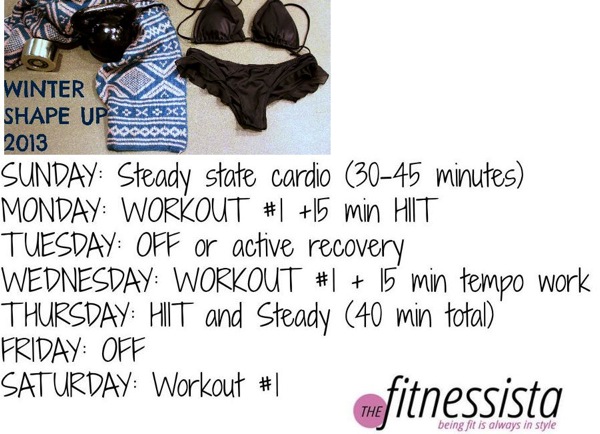 Did you do your steady state today? If so, what did you do? Where did you workout?
See ya tomorrow with the rest of the deets 🙂
xoxo
Gina