Avocado Chocolate Mousse Pie
This avocado chocolate mousse pie is brought to you by the bountiful local avocado supply: reason 28374 why it's nice to live in California.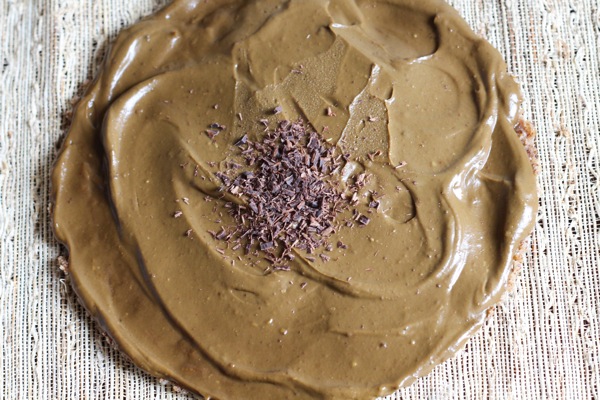 I remember when we brought Liv to Disneyland when she was an itty thing, and I ordered an omelet with avocado. The omelet had HALF an avocado on top. Coming from Tucson, where extra 'cado is at least $5 and you get 3 measly slices, this was a Christmas miracle. I was so excited.
Welcome to the land of avocados. This is where they're super inexpensive at the grocery store, and where the Pilot's kind coworker surprises you with enormous avocados from his own backyard. They're unlike anything I've found at the supermarket; far more meat than pit, and so buttery they'll make you weep tears of joy.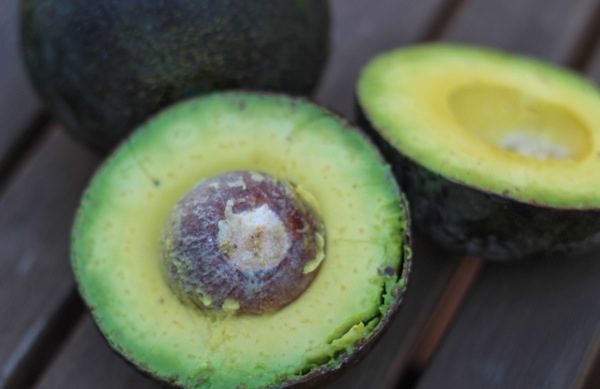 Raw Avocado Chocolate Mousse Pie
We have a bit of an avocado surplus over here. I usually use this as a chance to make a giant batch of guacamole, but thought I'd switch it up a bit and make a raw chocolate mousse.
And just because everything is better in pie form,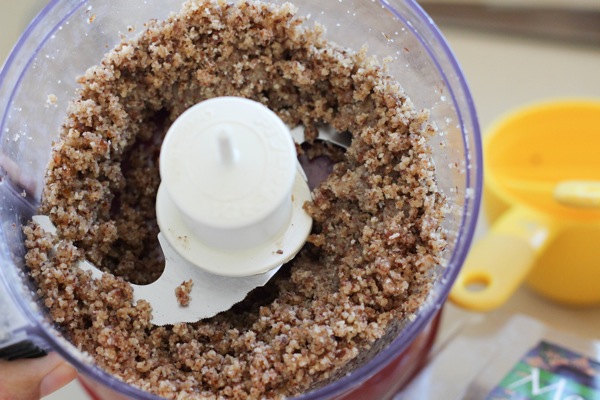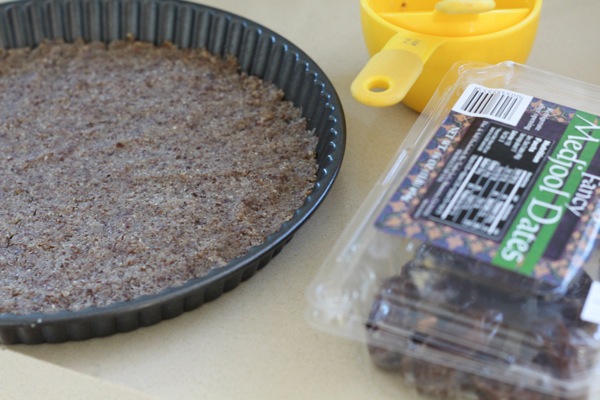 I smoothed it into an almond meal crust and topped with chocolate shavings. This is one fancypants-looking dessert that's surprisingly healthy.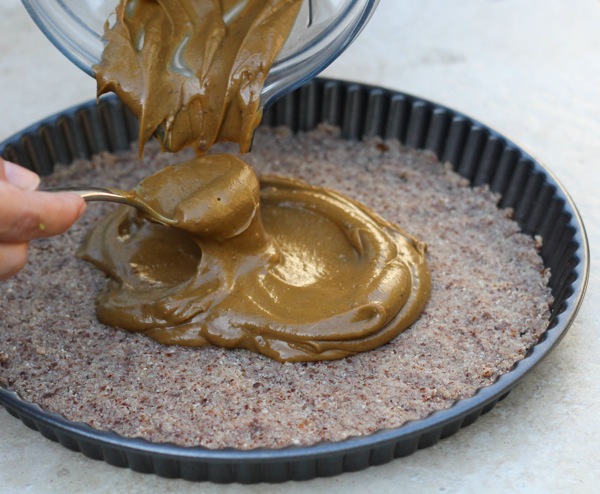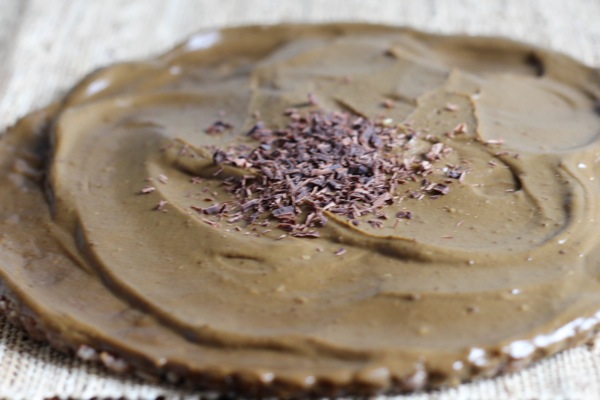 Raw Dessert That's Healthy and Decadent
This pie recipe does not contain refined sugar, and is gluten and dairy free. It's rich, luscious and tastes indulgent…when it's really like eating a salad, right?
Also, the avocados add a great dose of healthy fats, which is also great for beautiful hair, skin, nails and satisfying hunger. I ate some with breakfast. 😉
Here's the recipe if you'd like to give it a try!!
Avocado Chocolate Mousse Pie
A decadent dessert option, which is low in sugar, gluten/grain-free, and also packs a dose of healthy fats.
Prep Time:

10

Total Time:

10 minutes
For the crust
1 1/2 cups

almond meal

2

medjool dates, pitted

2 tablespoons

coconut oil
Pinch of sea salt

1 teaspoon

vanilla

1 tablespoon

maple syrup
For the filling
3 cups

of avocado meat

1/2 cup

cocoa powder

1/4 cup

coconut oil

1 teaspoon

vanilla
pinch of salt

1/4 teaspoon

cinnamon

1/2 cup

maple syrup

1 tablespoon

honey
Instructions
1. In a food processor, combine the crust ingredients and pulse until a crumbly dough starts to form.
2. Press the dough mixture onto the bottom of a standard springform pan, or individual ramekins.
3. In a high-speed blender, blend the avocado, vanilla, maple syrup, cinnamon, honey, and salt until smooth. Add in the cocoa powder, and blend until smooth. Finally, add the coconut oil and blend until smooth.
4. Pour the mousse on top of the pie crust and place in the fridge to set.
Favorite avocado use?
What types of produce are plentiful near you right now??
Some more of my favorite avocado recipes:
Chocolate avocado chia pudding
Avocado mint chocolate chip ice cream
xoxo
Gina
Congrats to the winner of our Justin's giveaway: Emily H.! I will email you so the almond butter fairy can get your prize on the way. Stay tuned for another incredible giveaway tomorrow afternoon!