Weekend adventures + something is better than nothing
Hi friends! Happy Monday!
This crazy creature says, "Hello."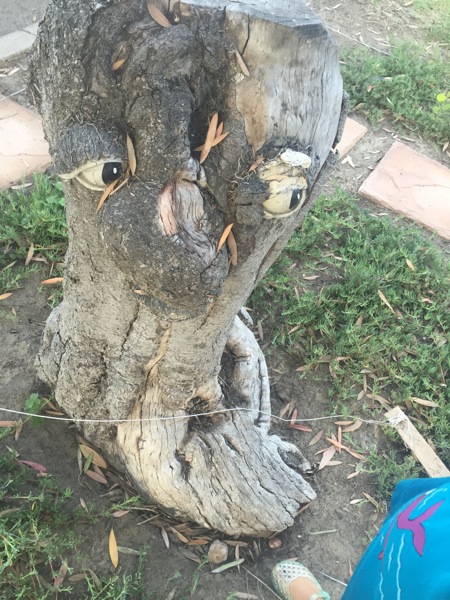 (We saw that walking from our parking spot to Pizza Port! I want to copy it for Halloween.)
How was the weekend? Hope you had an amazing one! Ours was the perfect mix of time with friends, relaxing at the house, and productivity.
Friday afternoon, I got a pedicure since reaching my toes involves some contortionist talents I do not possess, and then we met up with Jess, her husband and daughter for dinner. With many of our friends here, we like to do a little thing we call "family dinner" where we'll all meet up at a restaurant or someone's house to BBQ. The kids all play together and the adults enjoy some grown-up conversation. 😉 I'm notorious for texting friends for family dinner on the nights where I don't feel like cooking (which lately has been more common than normal).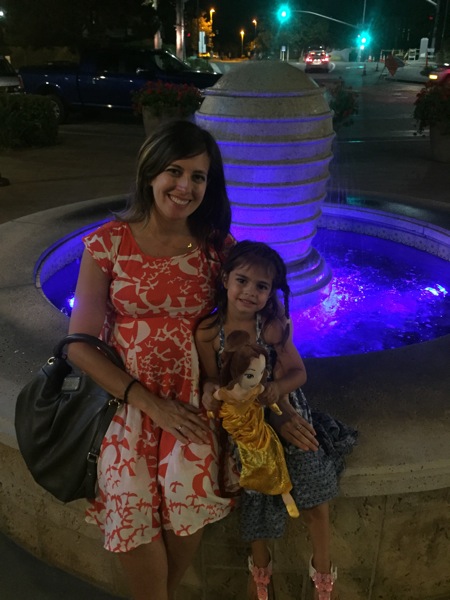 We ate at Davanti Enoteca in Del Mar, which has a wide array of Italian dishes and appetizers. We shared quite a few plates and the food was fantastic. The shopping center where it was located is really cool, too, and we're definitely going to be back. They have a "luxury theater" (with the leather recliner chairs, cocktails/drinks and a full menu), shops, and lots of restaurants. They also have an Urban Plates, which I've only had once outside of Anaheim and loved.
Saturday, Livi had soccer, and then we hit up Naked Cafe for breakfast.
The breakfast tacos speak to my soul.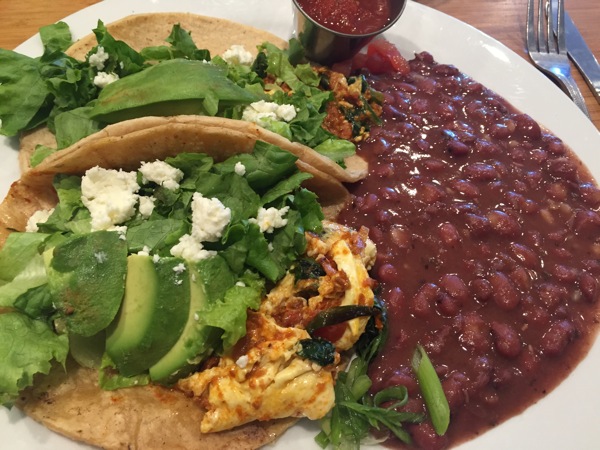 (Soy chorizo, eggs, lettuce, jalapeños, tomato, with beans and salsa)
After our feast, we met Betsy and the kiddos at the pool for a swim day.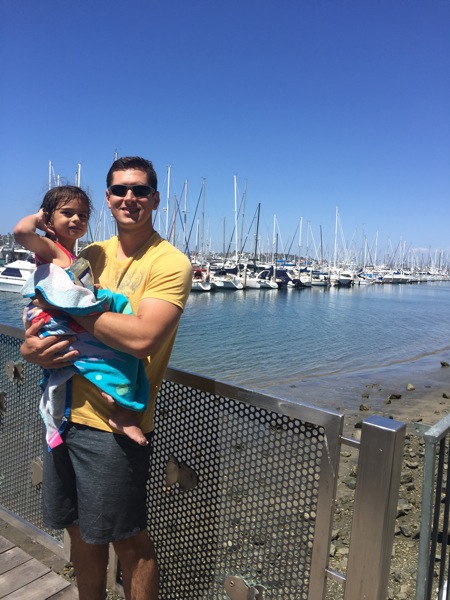 Post-swim Tiki Port stop: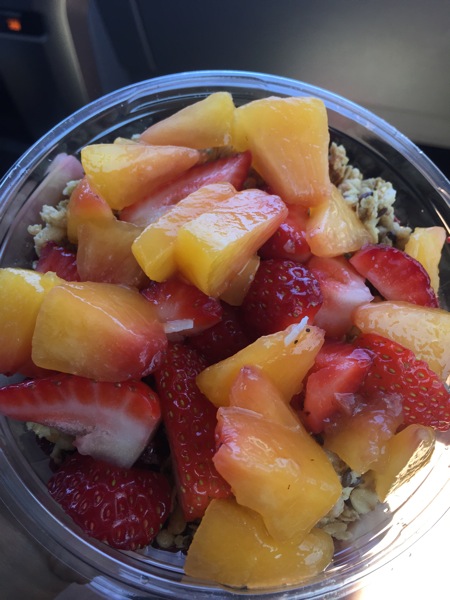 Saturday night we grilled over here, and Sunday, we hit up the gym before the usual errand extravaganza.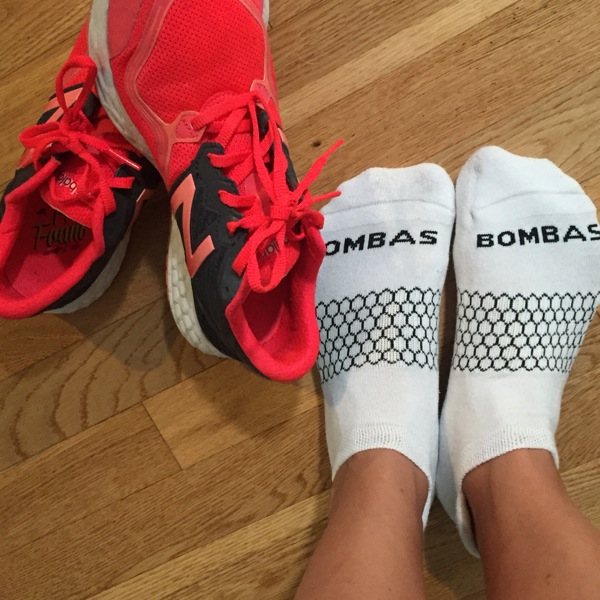 My hip flexors were killing me on Saturday, so I took it super easy with a slow walk on the treadmill, wearing my maternity support belt and reading on my phone with the Oyster app. Even when some days are harder than others -usually if I'm not feeling 100% or don't have enough time for a *full* workout- I remind myself that something is better than nothing. Back in the day, if I didn't have all of the stars aligned in my favor, I would use it as an excuse to skip a workout. Now I take whatever I can get. 😉
Sunday night was what we've affectionately started calling the Harney Cobb. It's been on the weekly rotation, and is a satisfying dinner that we all enjoy. I make Liv's deconstructed style, and I think she likes having so many options to choose from.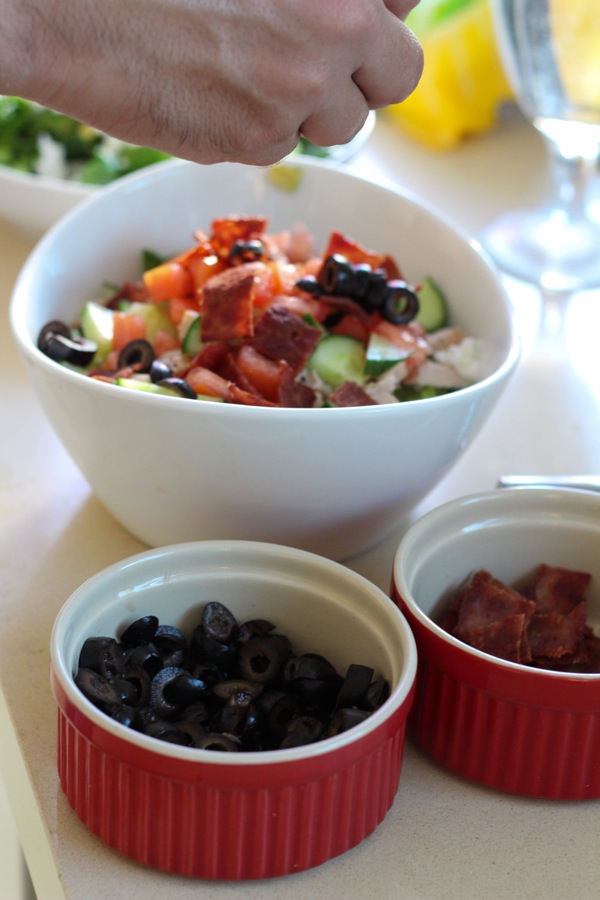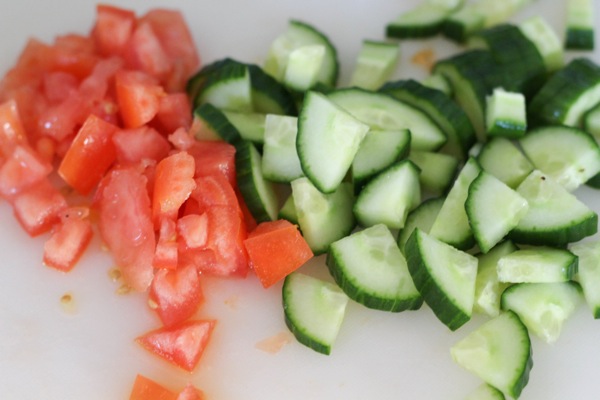 We basically turn our kitchen into a salad bar, which is one of my dreams come true. 😉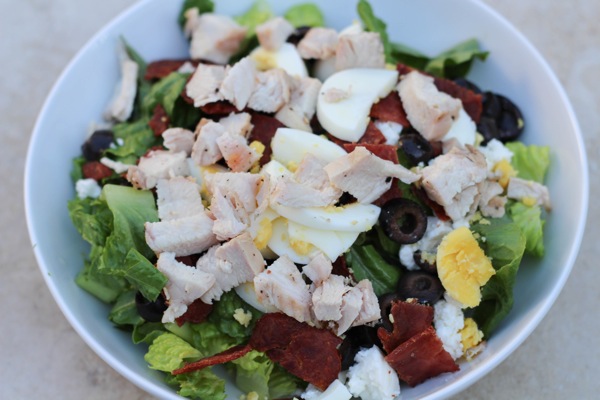 (romaine, turkey bacon, tomatoes, cucumber, avocado, hard-boiled egg, grilled chicken and black olives + dressing of choice. I used the Bragg's apple cider vinaigrette last night.)
This morning, I'm going to get a quick PiYo workout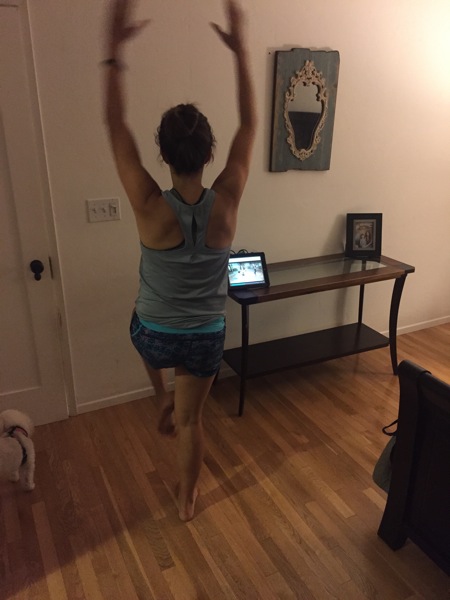 (I'll post a full review of it when our challenge is finished next week!)
before Livi and I head to her yoga class. Hope you're all enjoying the morning! See ya later today with a bomb avocado recipe.
xoxo
Gina
Something to do: this barbell workout! Barbell training is a great way to switch up your strength training mode and challenge your muscles in a different way. Check it out here.
ps. last call for Justin's giveaway entries! I'll announce the winner this afternoon.