I'm going to totally jinx myself for writing this, but Liv has been a great sleeper ever since we initially implemented The Baby Whisperer techniques. As soon as we brought her home from the hospital, we tried to get her into an eat, play, sleep routine and it helped her create a more predictable schedule. As a first-time mama, it also helped me to anticipate her needs. If she started to get cranky an hour or so after her meal, she was sleepy. By using the methods in the book, we were able to teach her how to soothe herself without crying and since then, we've stuck with the same kind of schedule.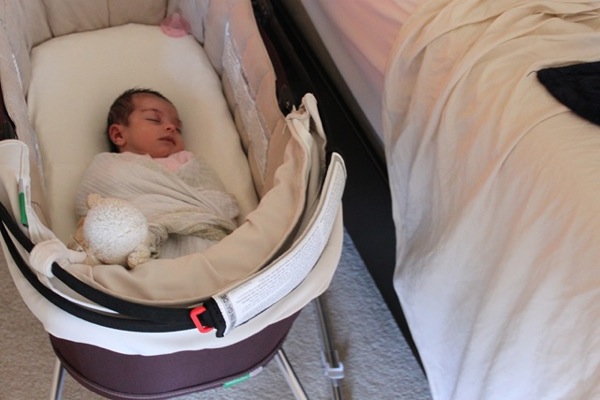 Even though the events change, the order is about the same:
(she's 17 months)
7:00-7:30 Wake up
7:30 Fresh diap and sippy cup of milk
8:00 Breakfast
8:30-9:00 Independent play while I clean up from breakfast
9-11:30 Play time and snack
11:30-1:30ish Nap
2:00 Lunch
2:30-3:00 Independent play while I clean up from lunch
3-6:00 Play time and snack
6:00 Dinner
7:00 Bath time, stories and bed. She's usually asleep by 7:45 or 8:00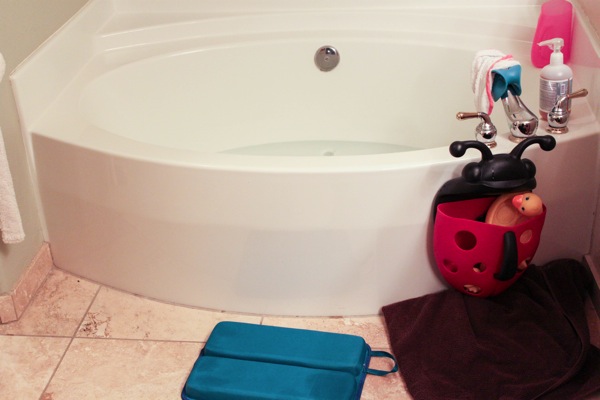 The naps have started to become less frequent -it's hard to believe at one point she took 5 short naps each day!- and after doing the "one or two naps?" tango for the past few weeks, we've settled into one nap. I read that many babies will be down to one nap at 18 months, and here we are, almost 17 months on the dot, and boom. And to be real, mama needs that nap.
I wouldn't necessarily say I look forward to naptime, since I blast through as many to-dos as possible. I also cram extremely spicy foods into my face without worrying about a tiny voice asking for a bite, and do the things that are challenging to do while Liv's awake, like blogging, cleaning and putting away laundry. By having a solid amount of time to work, I'm able to enjoy some downtime at night.
I'm really loving one nap so far -we're able to do more during the day instead of feeling like it revolves around naps- but sometimes on the way home, Liv will fall asleep in the car. One of my favorite things is to take her out of her car seat and let her sleep on me for a while before transferring her to her crib.
Last week, this happened twice: we snuggled for about 10 minutes and when I put her in her crib, Hello!  Eyes wide open.
"It's nap time, lovebug. I'll see you when you wake up."
I snuck downstairs, looked at the monitor and she was still awake. She stayed awake, playing, clapping and doing somersaults. She's a funny thing.
Up until now, she's always been easy to transfer into her crib, but now… it's a gamble 😉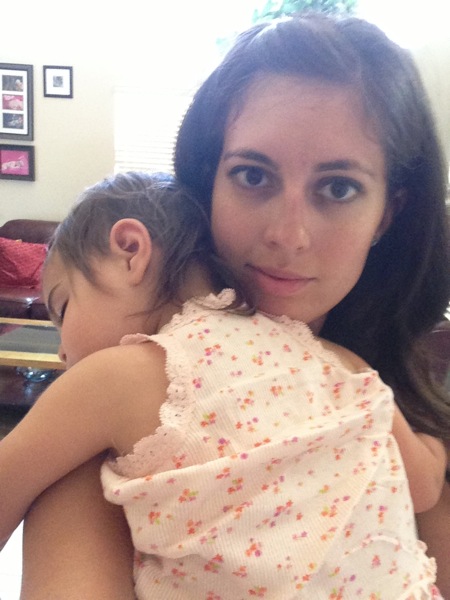 [This morning. We made it! Haha]
Any tips for avoiding the car nap?