Avoiding the class energy slump
Hi friends <3 Don't forget to check in for Winter Shape Up and enter our second giveaway if you haven't already! It's a good one 🙂
Some things of lately:
Beautiful flowers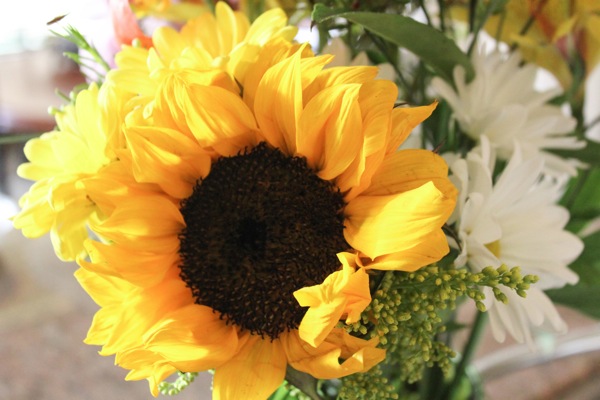 (the sunflower was a nice cheery contrast to the gloomy weather we've had lately)
The Pilot's famous turkey burgers: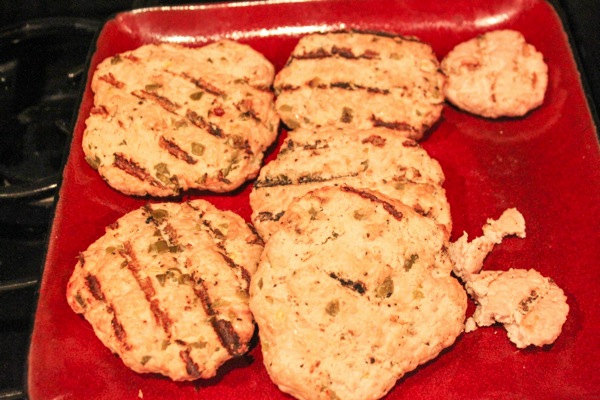 (the best part: lots of chopped pickled jalapeño)
Made some chocolate roons last night: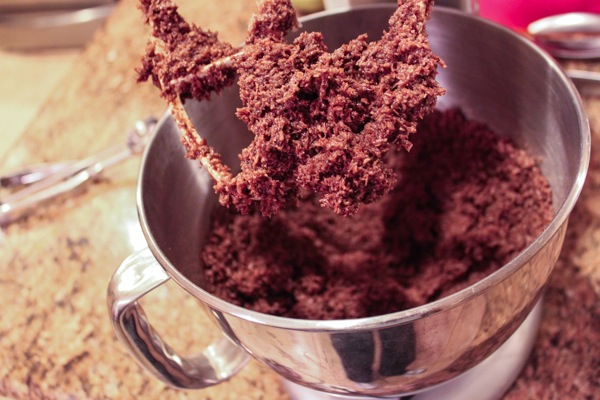 Fresh juice all around this morning: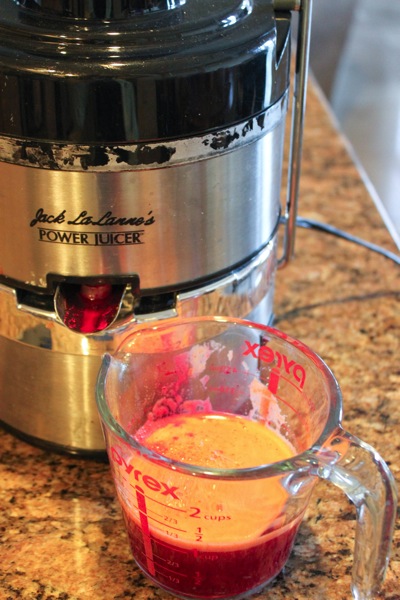 (apple-carrot for Liv and carrot, apple, beet, lots of ginger for me)
and had a super sweaty Zumba class at work. Class was PACKED, I got to do some new songs -I wish I could find this mashup I've been using on YouTube so I can post it- and it was one of those days where the energy was seriously amazing. I'm lucky to team-teach at work, which means that it's so much easier to keep the energy up, but I've definitely had moments in the past where the class seemed to slowly slide into womp-womp land.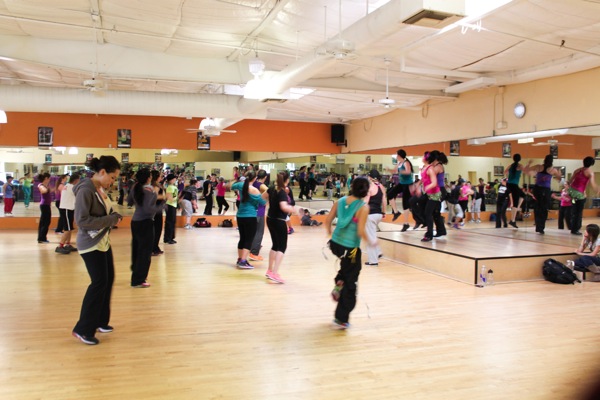 Here are some of the things I like to do to bring the energy back:
-Play a song that I LOVE, loudly. Music seems to be directly correlated with energy and if it's something the class knows and loves, they'll perk up. Today in Zumba we did "Pound the Alarm," and everyone went crazy because they all knew the song.
-Move around or change which direction you're facing. It's easy for participants to be bored if they're complacent and know what to expect. Throw them a curve ball.
-Fake it till you make it. If it's not your style to yell ("whoo too!" "GO!" or my personal favorite, "you're not tired yet!"), you can pump people up without turning up your personal volume. If you increase the range and intensity of your movements, chances are that the class will match it. It's also fun to designate a hype girl/guy to keep the energy going. Since I teach at a resort, the participants change every week. This is a good thing because your stuff is always "new" to them, but we also have homeowners who live on property and employees that help motivate to switch things up on a regular basis. On the days I'm more tired, or have a lot of classes in a row, I'll ask my co-instructor to help keep the energy up and I can usually count on the "regulars" to yell and enjoy themselves.
-Be patient with yourself. When I first started teaching, my classes were a little… rough…. even though I had so much experience with dance. I was used to teaching something slowly, sans music, practicing with music and then adding on. It doesn't really work that way in group fit and it took a little while for me to get my groove and learn how to instruct and build combos without stopping. Put a smile on your face and convince yourself that you're having a BLAST. You will be before you know it 😉
Fellow instructors, what do you do if you feel the energy slipping during your classes? Any fun tricks?
Group fit lovers, will you leave if you get bored during a class? Are you a yeller/hyper?! If so, come to my Zumba class, mmm k?
xoxo
Gina