Hi friends 🙂
Wow.
Holy wow amazeballs.
Thank you so much, from the bottom of my heart, for your incredible comments today. As expected, there were some that didn't agree with my choice to eat poultry again (which is totally cool), but I appreciate all of your support to listen to my body and follow my heart.
Someone who is a HUGE supporter of my choice to eat chicken again: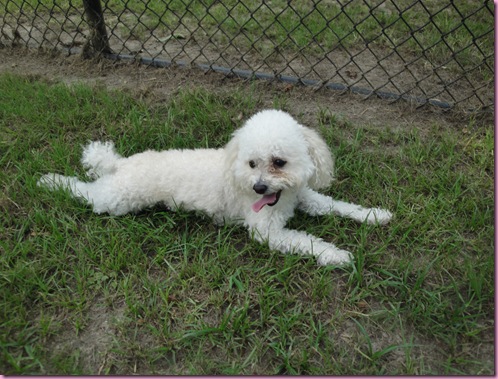 Bella will do anything for chicken.
Today has been bueno 🙂
I *tried* to take my favorite spin class, wearing my new Run: Dash Crops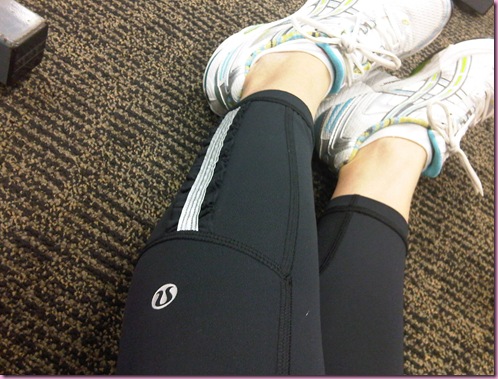 Reflective ruffles?! Yes please 🙂
The gym started doing something where they're supplying all of the music to the instructors. The instructors can't use their own music! So after one song of lame-o techno and then "Hey There, Delilah", I peaced out.
Some of today's eats:
Brown rice cereal (lurve) with almond milk and blueberries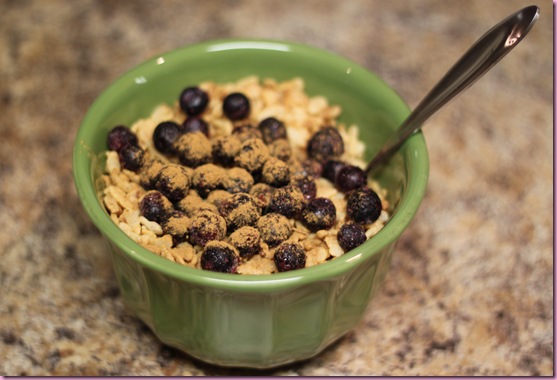 Salad beast with chickpeas, goat cheese, arugula, tomato, garlic gold, balsamic and basil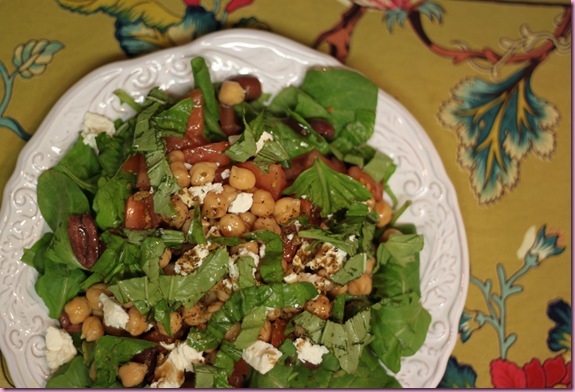 Amazing 😀
I got my hair did and also went to my first acupuncture treatment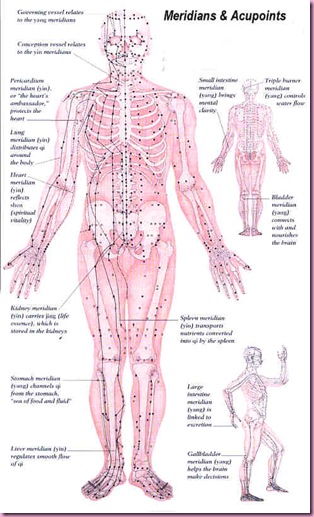 Source
Yep, the biggest needle phobe in the world got acupuncture.
The verdict? I LOVED it. My homeopath said it was a good idea to add acupuncture into my routine (along with more massages.. tragedy haha), so I figured I'd give it a whirl.
I talked to the acupuncturist about my hormone imbalances and some pain that I've had in my back, and then was led to a room with recliners, dim lighting and meditation music playing. The place I went to practices acupuncture in a community environment, so you're being treated at the same time as other people and can feed off of their peaceful energy.
I laid down in a recliner and he told me that the needles wouldn't hurt, they may be warm, or have some tingling and generally wouldn't feel anything. He was right for the most part- 99% of the needles didn't hurt, but one made me see stars. The the pain quickly went away. (He said that the particular point was a very intense acupuncture spot but as long as it wasn't still hurting, I was good) After placing the needles (I had about 3 on each arm, 2 or 3 on each leg, one in between my eyes and one on my head), he put a blanket over me and said to call the acupuncturists over if I needed anything, or if anything was hurting or bothering me, and to take about an hour. I took a peaceful needly nap 🙂
Have you tried acupuncture before? Did you enjoy it?
Well I'm off to dance, but I hope you're all having a great night <3
See ya in the morning with this week's WMOW!
xoxo
Gina
Something to think:
To love yourself right now, just as you are, is to give yourself heaven. Don't wait until you die. If you wait, you die now. If you love, you live now.
Alan Cohen