Morning!! Happy INDIAN FOOD WEDNESDAY :)  (Even though I haven't been celebrating lately! Anyone know of an awesome Indian restaurant in Orlando?)
Dance Trance last night was amazing! For those of you who are curious about DT, here's *the post* where I explain the deets. The instructors rock it out, and my cousin went with me, which made it extra fun 😉
As glorious as DT was, the best part was that dinner was waiting for us when we got home.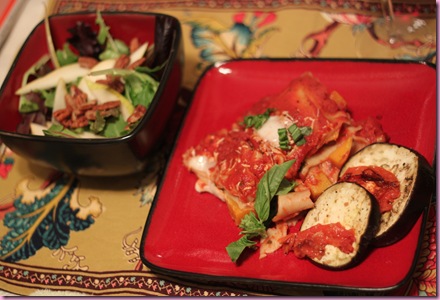 Butternut squash lasagna- I use *this recipe* and Gina-fy it by using brown rice noodles and creamy goat cheese and goat gouda in lieu of the other cheeses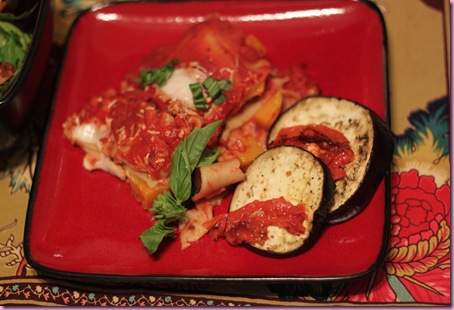 Along with roasted eggplant and tamaters 😀
Salad with pear, pecans and homemade balsamic (1/2 C balsamic, 1/3 C olive oil, pinch of Stevia, T of dijon, 1 clove of garlic, oregano, rosemary, sea salt and pepper)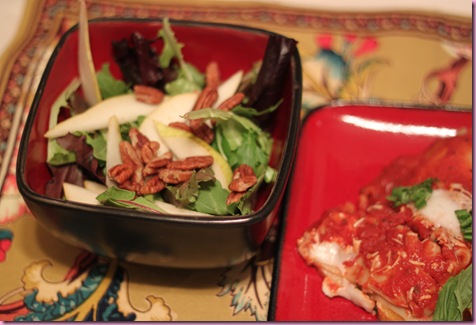 + vinoooooooooo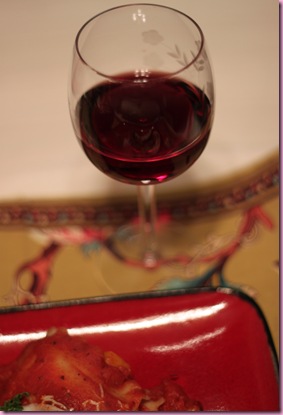 I had another glass for antioxidant purposes 😉
After creating a beautiful lasagna food baby, I settled on the floor with Vies and chatted with my aunt until bedtime. It was lovely <3
This morning, I snacked an organic plum: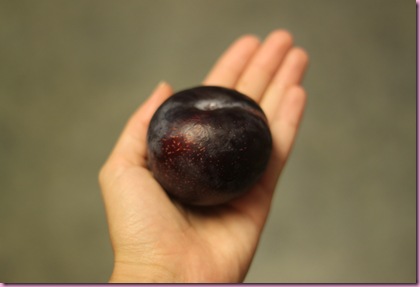 and made a breakfast cookie to wait in the car for post-yoga consumption.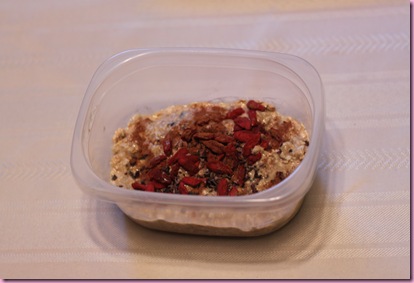 -1/2 C multigrain oats (switching it up a little)

-1 hefty T almond butter

-1/2 scoop Sun Warrior

-1/2 banana

-lots of cinnamon, cacao nibs and goji berries

-almond milk
I'm off to yoga my face off and then come back to run errands before work.
See ya later today with a NEW full body circuit workout!
xoxo,
Gina
Something to talk about: There's definitely a pumpkin surplus in this house since someone got way too excited when they saw Libby's on the shelf 😉 I LOVE pumpkin b-fast cookies, sauces, smoothies and oats, but what's your favorite use for canned pumpkin? I'd love some new ideas!