It's been quite a day over here.
Liv hasn't had a single long nap –I'm scared for what tonight will be like because when she naps well, she sleeps well and vise versa- she's on outfit change #4 and I'm on #3. We're still trying to get her to have one long nap in the pack n' play, and while Tom can get her to fall asleep on her own, I fail miserably. He puts her in the pack n' play swaddled, stares at her until she starts to close her eyes and walks away. I do the same and when I walk away, she screams bloody murder. I'll pick her up, pat her and "shhhhh," put her back down and she wails. After two tries, she ends up in the Moby or Baby K'tan.
Since I didn't know what types of baby carriers/wraps would work best for us, I researched like crazy and ended up buying the organic versions of the Moby, the Ergo and Baby K'tan. I haven't used the Ergo with the infant insert yet –Tom loves it- but the Mody and K'Tan are staples.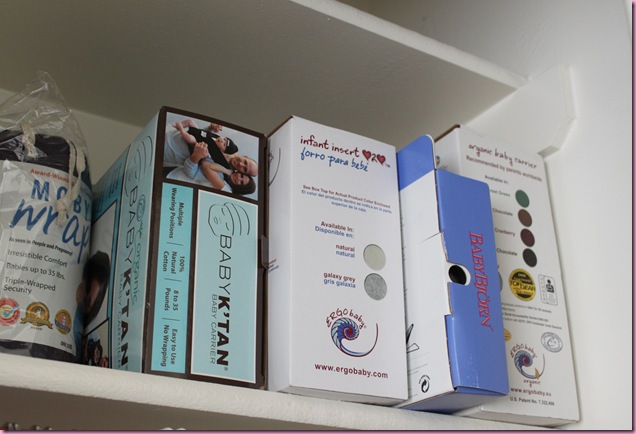 I love them both, but think the design of the Baby K'Tan is much more user-friendly. Instead of being a gigantic piece of fabric that you have to tie and twist a certain way (I had to watch a few YouTube video how-tos), it consists of two large loops held together by a small loop + a support wrap.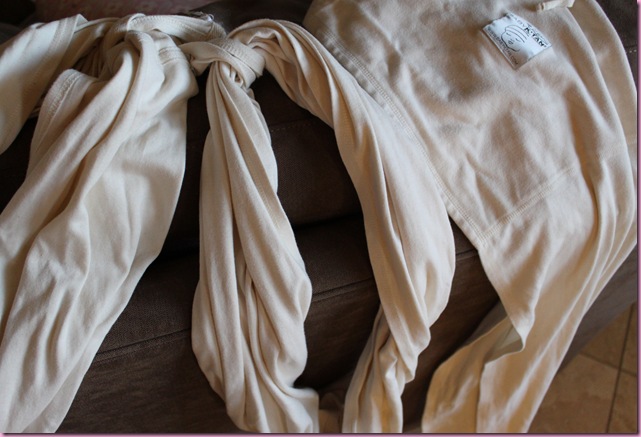 I also prefer the Baby K'Tan because it's easy to put on in public. With the Moby, I'll have to tie it before I leave the house for wherever we're going, and if Liv is in the stroller or carseat, I just look like I'm wearing some kind of ninja wrap. I can put the Baby K'Tan in the diaper bag to wear or remove easily. The stroller is more functional, but for quick shopping trips, friends' houses and parties, the Baby K'Tan or Moby work extremely well.
When a Baby K'tan representative saw this photo of Liv snoozing in her favorite spot,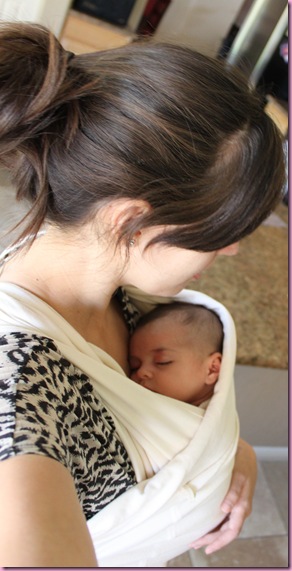 he kindly offered to do a giveaway for a lucky reader. The winner can pick any Baby K'tan carrier in a fabric/color of their choice- it also makes an awesome gift for an expectant friend.
Two ways to enter:
1. Leave a comment with a funny story about when you were a baby (or about your kiddos)
2. Tweet "I want to win @babyktan from @fitnessista "
The lucky winner will be chosen tomorrow (Tuesday, 3/13) night at midnight EST.
xoxo