One Ocean!!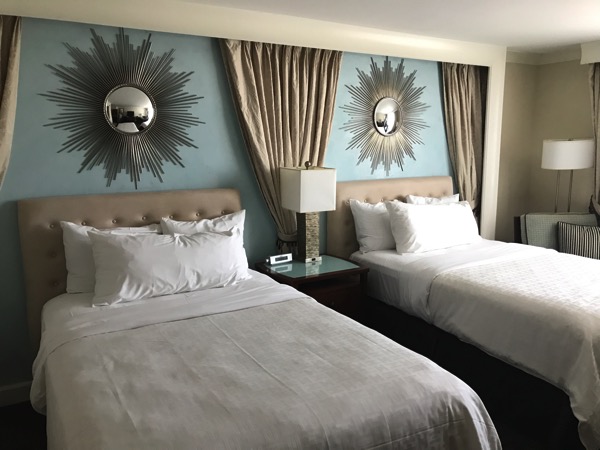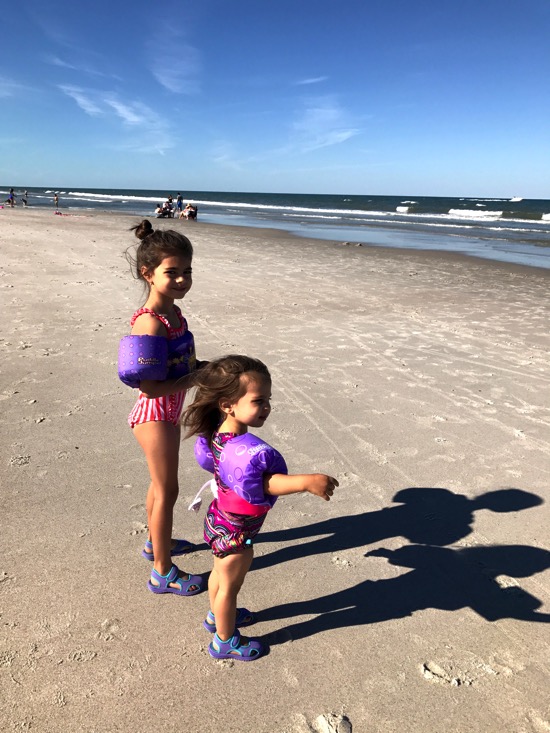 Hi friends. 🙂 How's the morning going? I hope you enjoyed the long weekend! Why can't every weekend be 4 days? It sure is nice to have my favorite buddy around, especially when it comes to wrangling the kiddos. We took turns sleeping in, crushed to-dos around the house, and took the most amazing little getaway with the crew to a beloved spot: One Ocean in Jacksonville.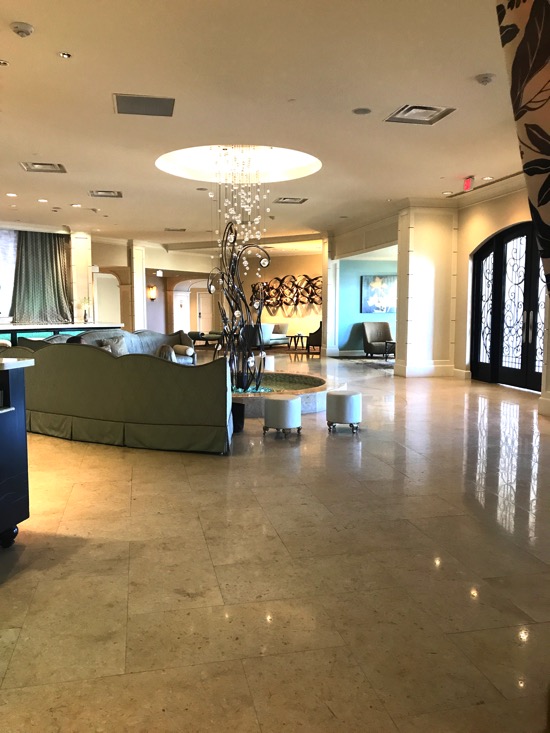 One Ocean has always been one of our *places*. It's where we visited when we were first getting settled in Valdosta last time we were here, as newlyweds. It's where we said "see ya soon" before the Pilot left across the world, and where we celebrated being reunited after months apart. It's charming, beautiful, and located right on the beach. It was pretty surreal to head back, years later, with our babies!
I couldn't help but wonder if some of the magic had disappeared over time. Sometimes resorts or favorite places tend to get dingy or lose some of their sparkle over the years, and others have the rare gift of timelessness I thought that maybe we'd return and it would be like, "meh, it's different" but we'd be glad we went back to check it out again. Nope. It was even better than we remembered.
While we were there, Liv said, "I don't miss home at all."
I feel ya, Liv.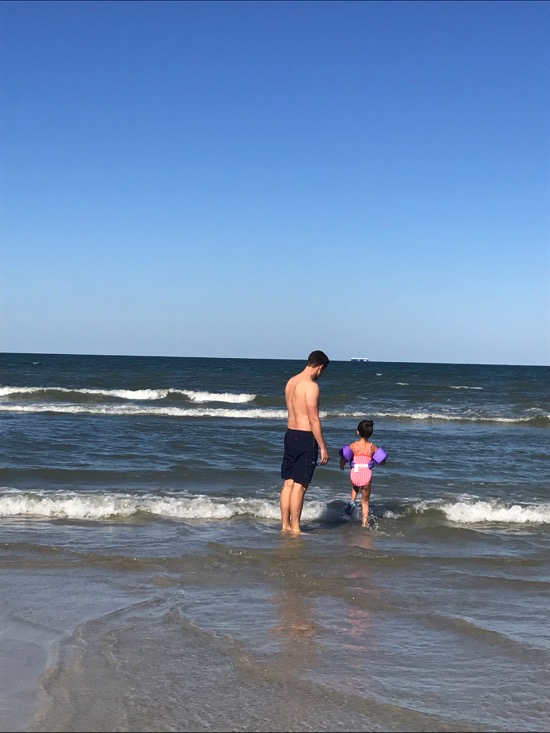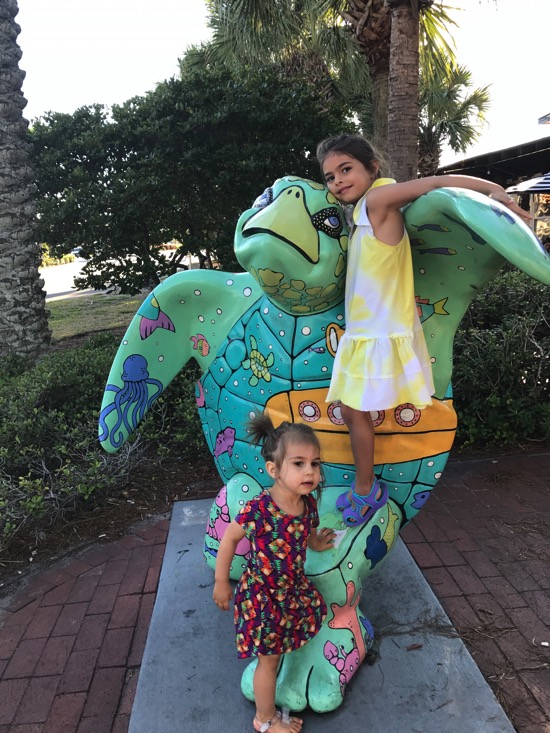 We had such a great weekend. When we checked into the hotel, they had a platter of crudités with dips waiting, along with a bottle of Cabernet.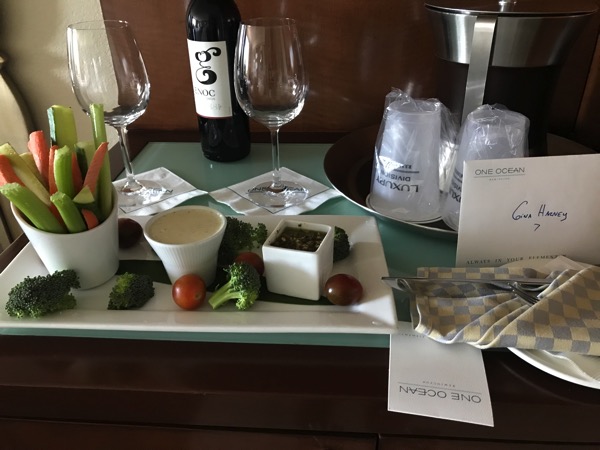 We changed into our suits, and walked down to the beach, where the girls splashed and giggled in the waves. The water was SO WARM, and even this chicken (<—me) could get in, waist-deep, without shivering. We played for a solid hour before heading back to the room to get ready for dinner.
We walked down the street -there are so many new restaurants!- and decided on an old favorite: Ragtime Tavern.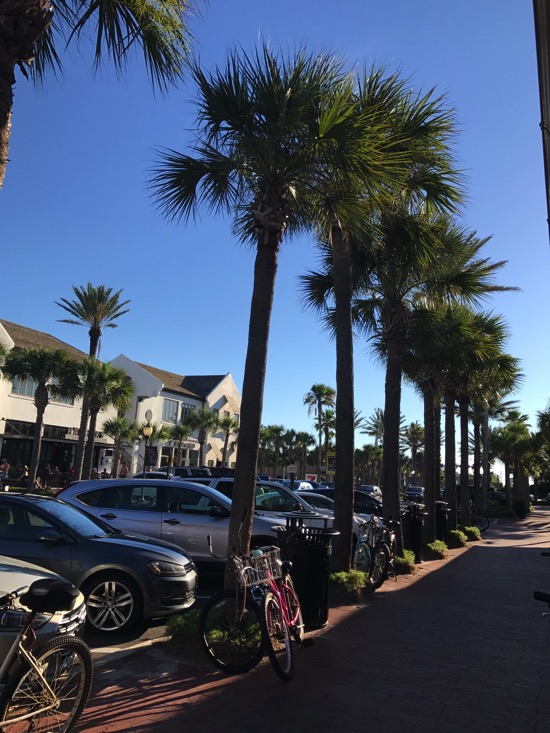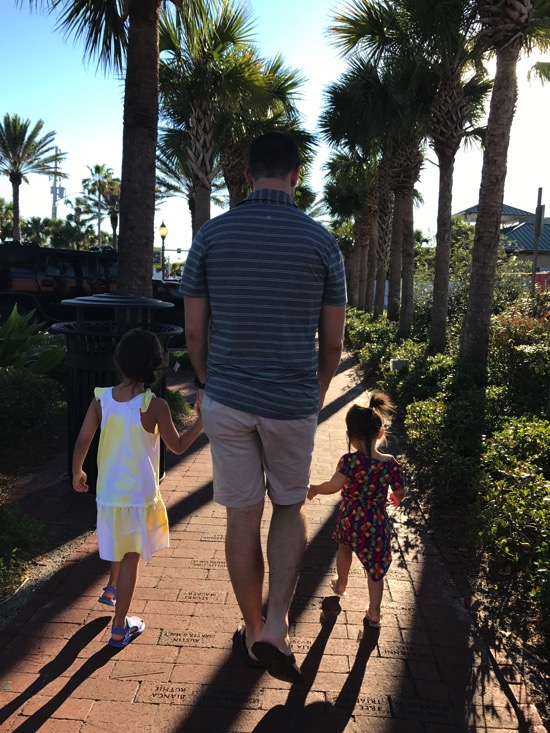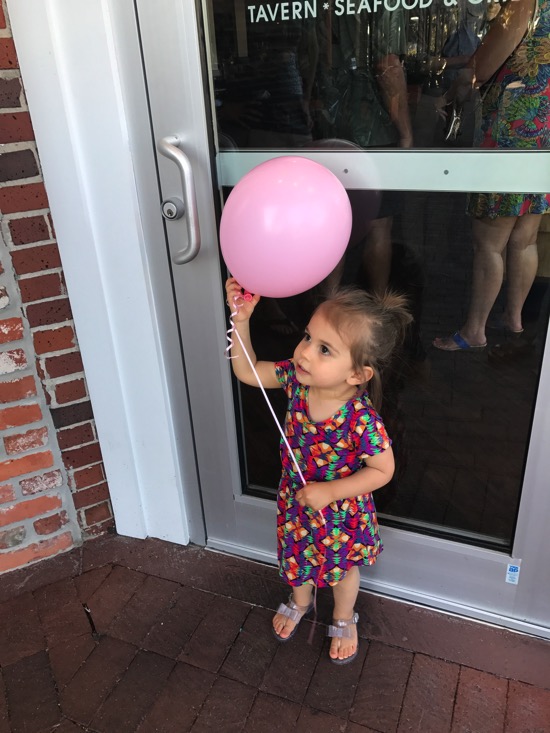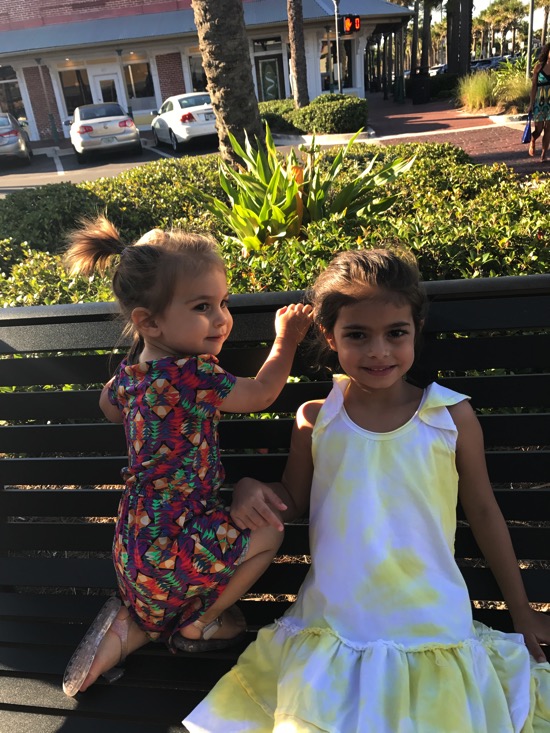 We've consumed many bowls of gumbo (so good) in this restaurant. 🙂 They seated us downstairs by a wall aquarium, which was clutch for pre-dinner entertainment, and the food came out quickly. We shared a hummus appetizer and giant plate of sweet potato waffle fries, and for my entree, I had the blackened mahi with red beans and rice.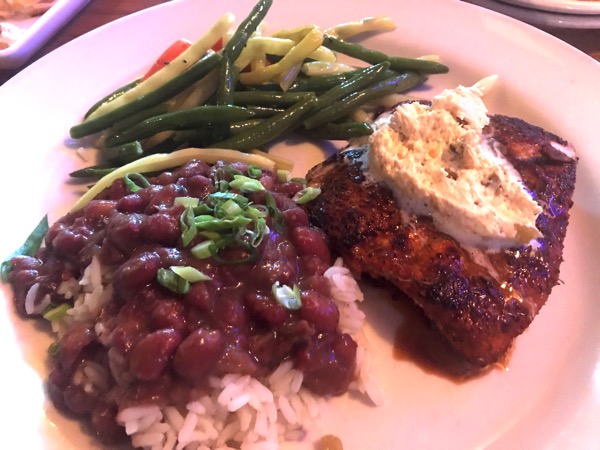 We walked back to the hotel, and I put P down for bed while the Pilot and Liv went swimming in the hotel pool.
Sunday morning, we decided to have breakfast at the hotel, which had an amazing spread of all of our favorite breakfast treats.
The family that rompers together…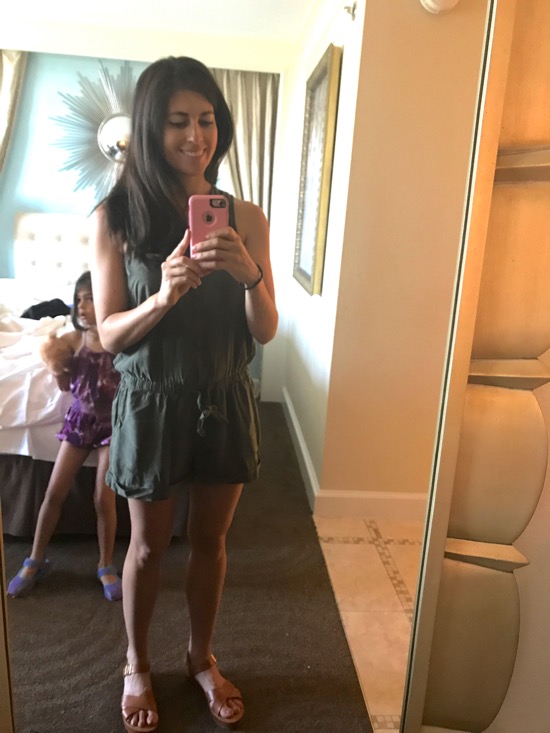 (Super similar one at Target)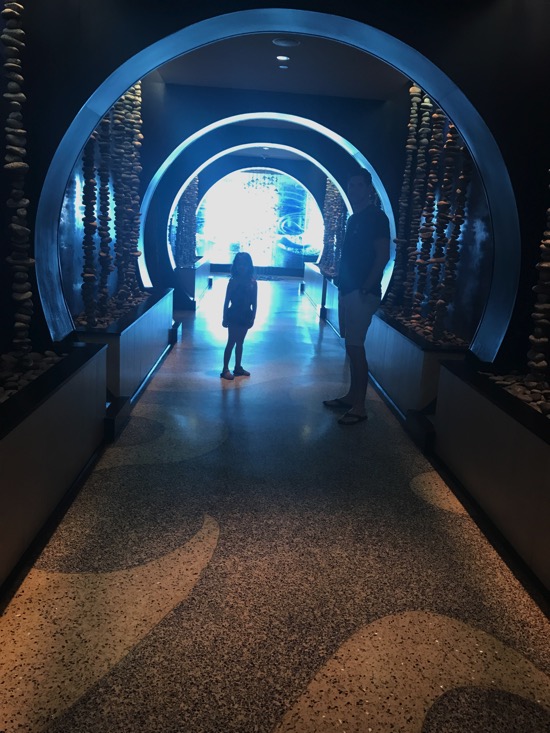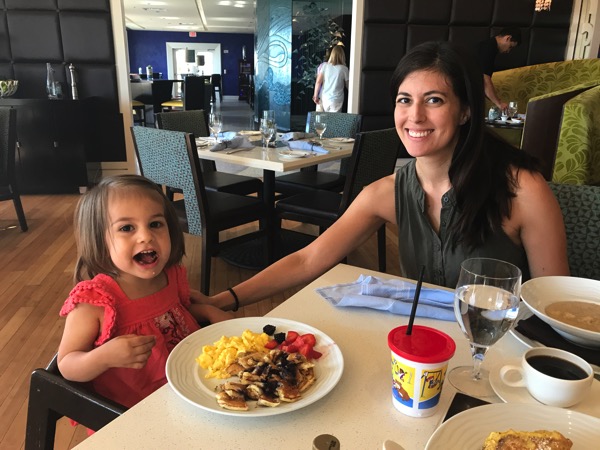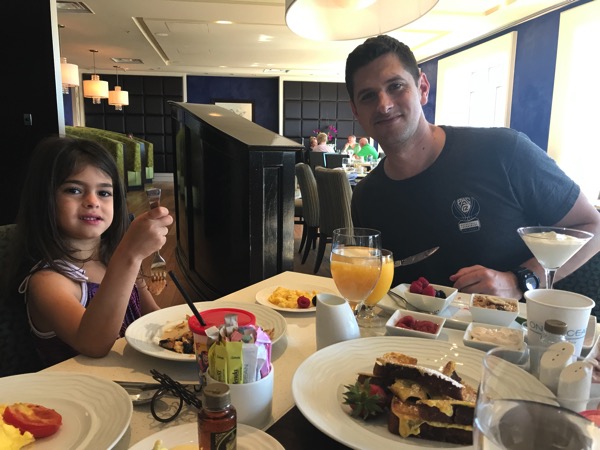 The rest of the day was spent at the beach, building sand castles, collecting seashells, and chilling in the shade.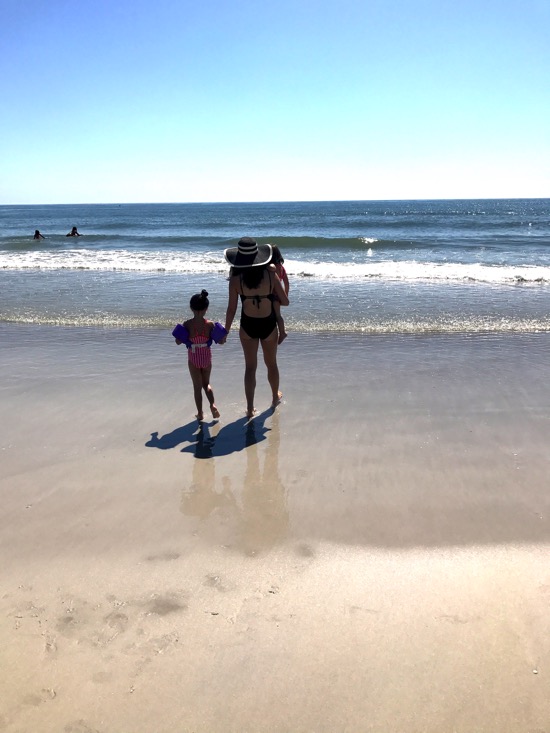 (Suit is here // hat )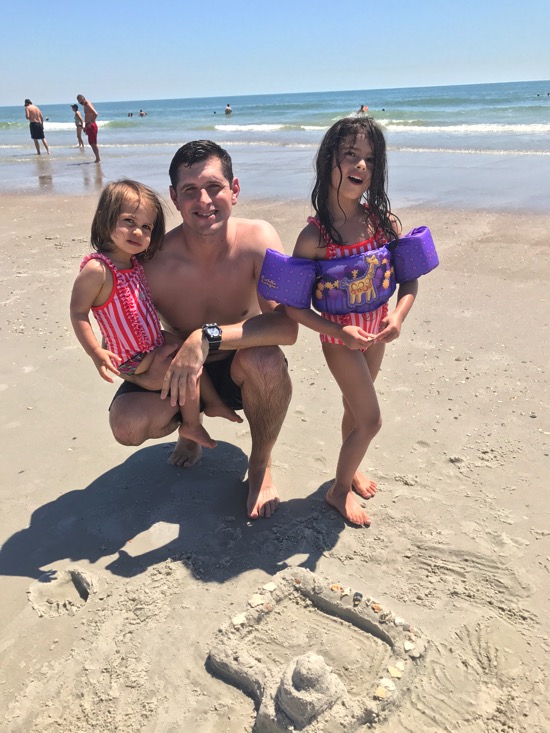 (P refuses to wear a hat, so we spent some time under the umbrella and I'd hold my hat over her to give her a little extra sun shield)
We made a stop at another favorite place on the way home.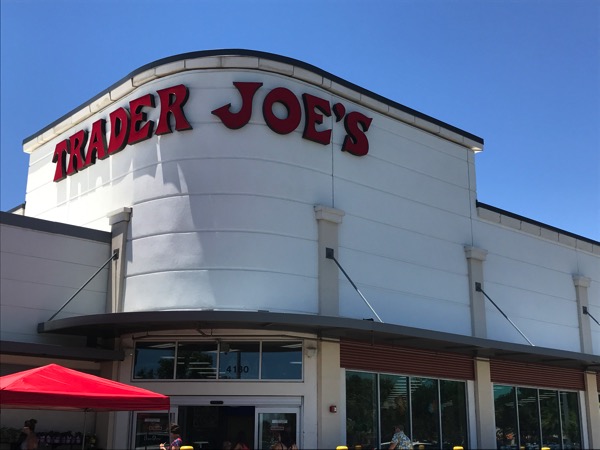 This TJ's was LEGIT. They had two tasting huts, wine tasting (whaaaaaat), and a treasure chest with bars, pouches and lollipops for the kids. We stocked up on some staples, and made the drive back home. Both girls napped most of the way (YES), and the rest of the time Liv watched Moana, while P asked for ice cream (she's obsessed) and played with her buckle toy. This thing may be the best $20 I've ever spent.
I hope you had a wonderful weekend, too!! What's one of your favorite destination spots or resorts that you love? Favorite thing you did this weekend?
xo
Gina
Blasts from the past:
Valentine's Day at One Ocean (when I didn't know what a macaron was. shame)
when I gave the Pilot spirulina