When was the last time you had a muffin?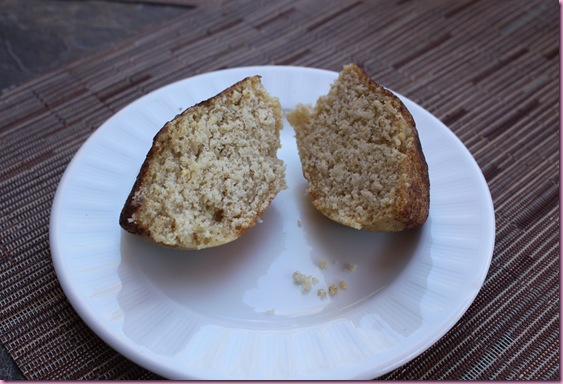 For me, it was when we had breakfast at Ventana. They have gluten-free breads and pastries – when I saw they had apple-cinnamon muffins, I was scary excited.
I love muffins and always seem to forget about them when I'm at the store. When I'm baking, I like to make "real" dessert (like cupcakes or pizookies)- muffins are more like in-betweeners. The browning bananas on the counter were begging to be baked,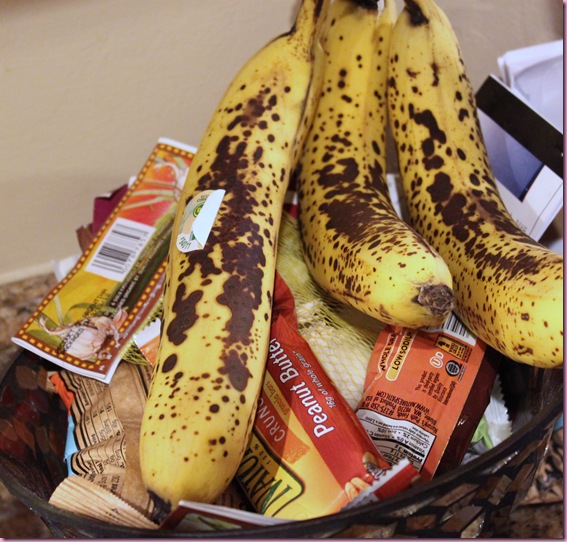 so I made a batch of muffins to freeze and enjoy over the next couple of weeks.
[print_this]
Banana Almond Muffins

gluten-free, veganizable

Makes 12

-1 C almond meal

-1 C brown rice flour (or whole wheat)

-1 t cinnamon

-1 t baking powder

-1/8 t nutmeg

-pinch sea salt

-3 ripe, mashed bananas

-6 oz yogurt (or canola oil)

-1 large egg (or flax egg)

-1/4 C honey (or liquid sweetener of choice)

-1 t vanilla extract

-1 t molasses (optional)

1. Preheat the oven to 350*. Grease muffin cups or line with muffin liners.

2. In a large bowl, combine all of the dry ingredients.

3. Add the bananas, egg, yogurt, honey, vanilla and molasses- stir well.

4. Bake 25-30 minutes or until a toothpick inserted in the center comes out clean.

5. Try to let cool completely so you don't burn your mouth off. This is where I failed.

-Amazing topped with protein fluff or nut butter, crumbled onto oats, or plain on-the-go.
[/print_this]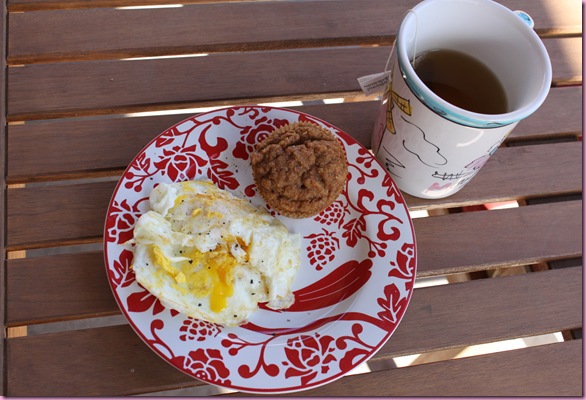 While I was making the muffins, I also put together a quick batch of cheesy zucchini bites (using this cheese sauce and sliced zucchini). The original plan was to make kale chips, too, but my lovely bunch of kale had grey bugs crawling into between the leafy crevices. Before I knew the bugs were there, I washed the kale well, tore off chip-sized pieces and was about to pour the cheese sauce on top. I then saw the teeny tiny bugs (maybe the size of a poppyseed) crawling around the sides of the bowl. Any idea what they were? Needless to say, the kale made a quick trip to garbage disposal city.
Speaking of bugs (which made me think of lizards somehow), Bella has become the lizard hunter over here. She goes INSANE for the huge lizards that come out in the spring/summer and chases them in the backyard. I'm horrified for the day that she catches one.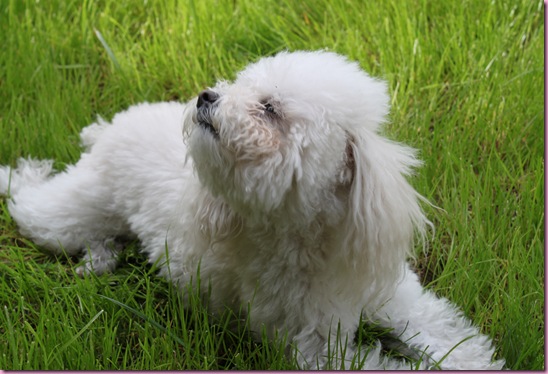 She scared me yesterday morning because I let her outside while I was changing Livi, and when I called her to come in, she wouldn't.
I pulled out the secret weapon:
"Bell, want some chicken?"
Nothing.
She was finally discovered in a bush, waiting to pounce on an unsuspecting lizard. She picked a lizard over chicken. That's a big deal.
Today, I'm going to get in a quick HIIT workout and take Livi swimming with some friends and their babies.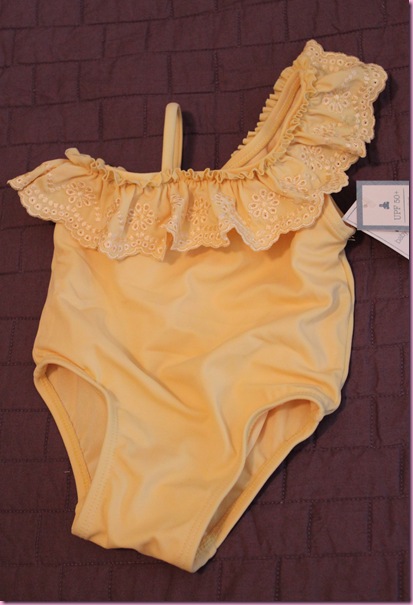 Hope you have a great day and I'll see ya later with a Family post!
xoxo
Gina
Muffin love:
Any fave recipes to share? Feel free to link away in the comments!
Something to read:
Best and worst nuts for health