Happy Sunday! How's your weekend going?
Here's what we've been up to over here:
-I had a little photoshoot- should be able to say what it was for later this week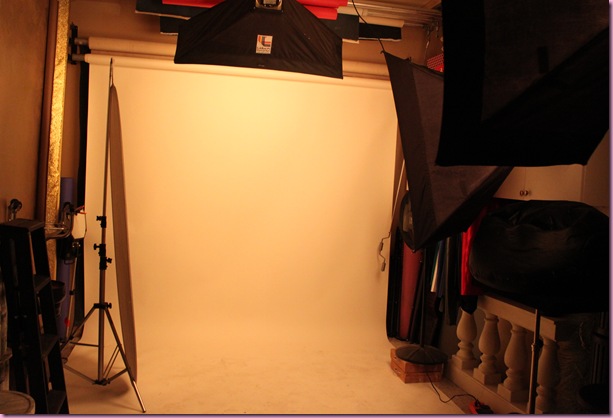 -We went on our first real date in almost 4 months.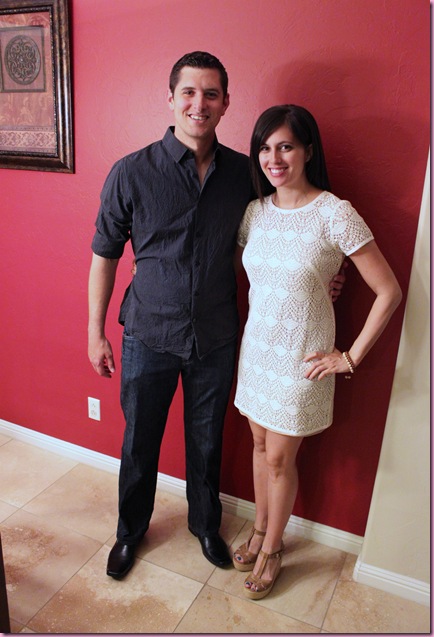 First time wearing TALL shoes in forever: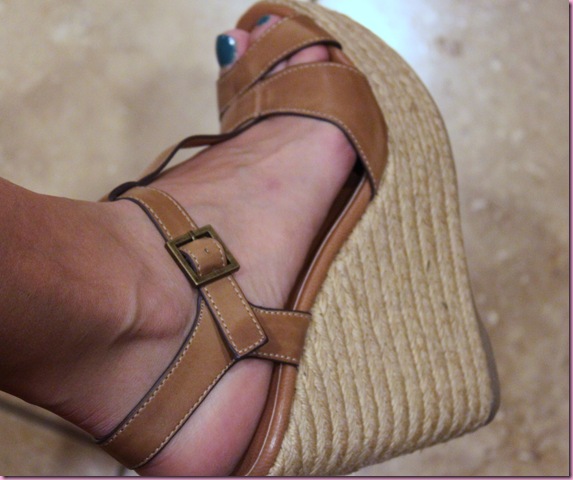 I usually stick to flats because I'm clumsy.
Livi went to bed at 7 per usual, and Kyle came over to hang out while she slept. I didn't take my camera with me so I could fully enjoy the night with the Pilot, but we had an awesome sushi dinner at Ra. Sashimi, spicy salmon roll, lobster roll, the hot mess (fried rice topped with crab, pepper, cilantro and jalapeno!!!)), salad, soup and an amazing cucumberita.
-A Bikram and smoothie date with my friend Marisa.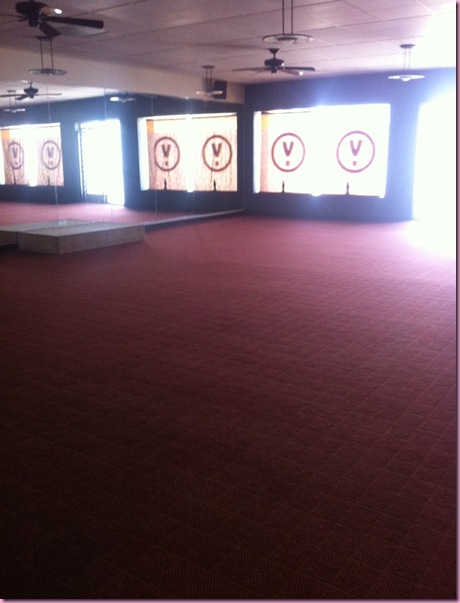 A little pre-yoga toast with almond butter and strawberries: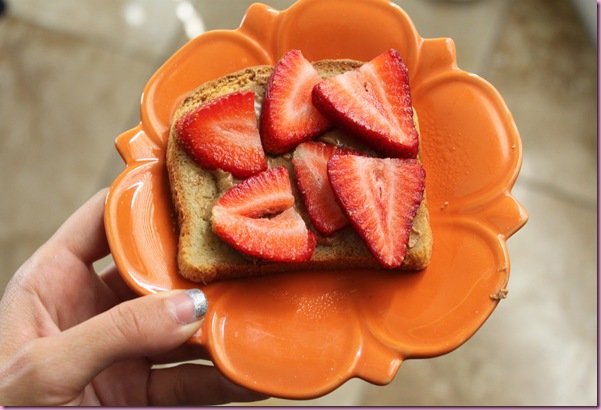 I wore my heart rate monitor because I've been wondering for a while how many calories Bikram really burns. The online sources say up to 1000 for the 90-minute class, and I believed it had to be a pretty high number since I work hard and can feel my elevated heart rate throughout the practice.
The verdict: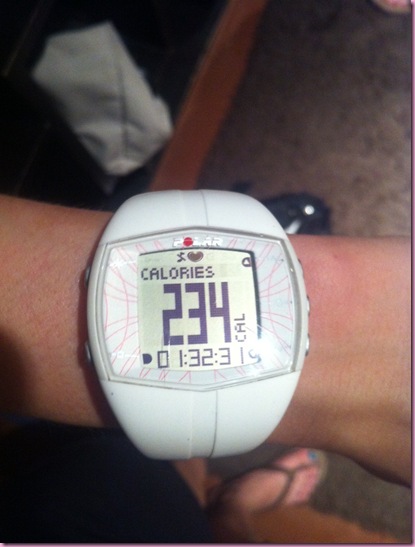 Much lower than I expected, and the same amount I'd probably burn leisurely walking around the mall for 90 minutes.
My heart rate monitor is based on my age, weight and fitness level, so calorie burn will vary from person to person.
The reason why I feel like I'm working so hard during Bikram is because of the heat. The body is constantly attempting to cool down, and every time I'm on my stomach, I can feel my heart pounding. I've always considered it to be a type of interval training because you hold the challenging poses and rest in between, but when I felt like my heart rate was sky high, I looked down at my Polar and saw it was 102-105ish (about the same as if I were walking). Crazy, huh? I wouldn't consider Bikram to be a cardio workout because my heart rate never reached my target range (60-75% of my maximum heart rate: 220 – my age) and now consider it to be a low key interval form of strength training. However, there are benefits of practicing Bikram (and other forms of yoga) that a heart rate monitor would never be able to measure.
Bikram yoga is frequently touted as a major calorie burner, but Bikram's main purpose of the practice (like many other types of yoga) is health, not calorie burn. Bikram is supposed to help with spinal alignment, flexibility, improving blood circulation and detoxification. I always feel like a million bucks after practicing, enjoy the extra stretching and chance to clear my mind. It's more of a mental workout than anything else and I LOVE the heat.
For the time commitment, I think it's definitely worth practicing if it's something you enjoy. Go for health and wellbeing- consider the calorie burn as a bonus. If you're not a fan of Bikram, there are SO many yogas options- you just have to find the best choice for you. I also love vinyasa and anusara.
Do you train with your heart rate monitor? Have you ever been surprised by your calorie burn?
We're off to a graduation party!
Enjoy your day <3
xoxo
Gina
Something to think: