Zumba, how did I miss thee? Let me count the ways: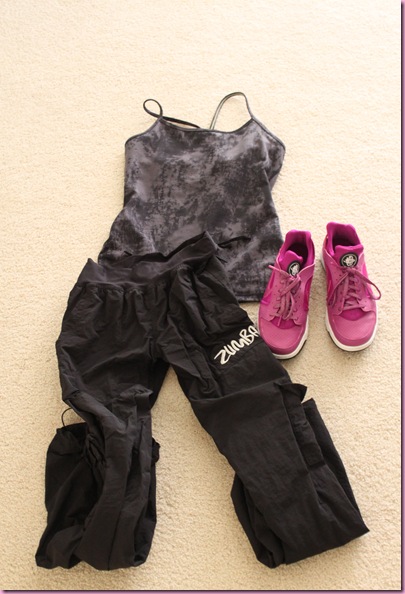 1. The loud music made my heart sing
2. It felt good to bellydance sans a giant belly
3. Sometimes a girl's gotta shake her booty to a wicked reggaeton
and the list goes on.
My friend Melissa taught class, and even though I'm still a little weak and noodle-y as far as cardio goes, it was amazing to dance. I'm excited to take classes more often and fully get back into it until I start teaching again in a handful of weeks.
After class, I came back home and we met up with some friends at Guadalajara Grill for dinner.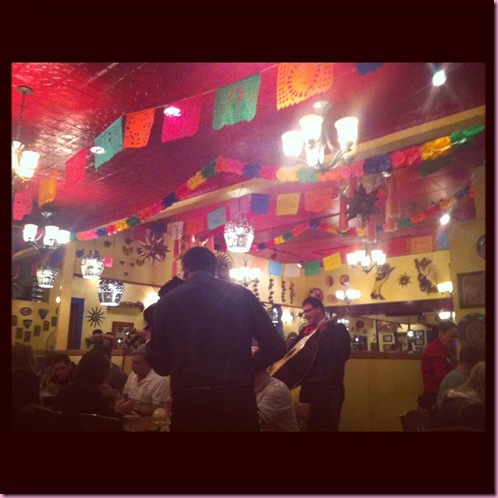 Liv had a friend at dinner, too!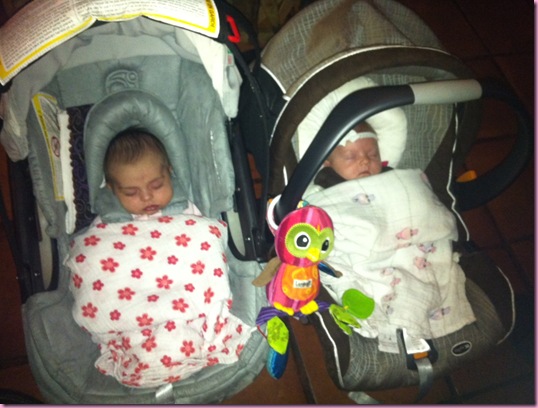 Only a week apart, and they hang out all the time. The bonus about Guadalajara Grill is that it's loud and very family-friendly- no one gave us the stink-eye for bringing babies to dinner.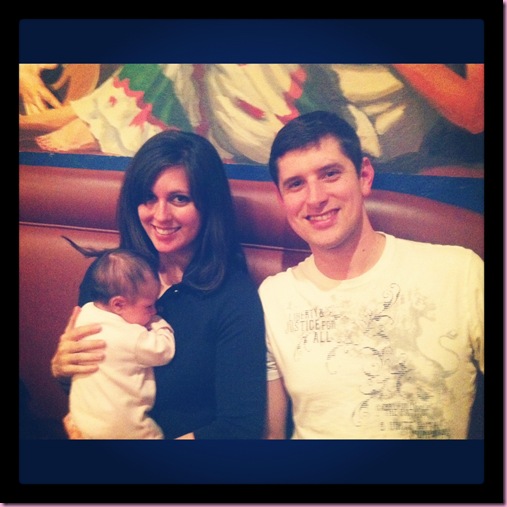 Shrimp fajitas, with guac, rice and beans: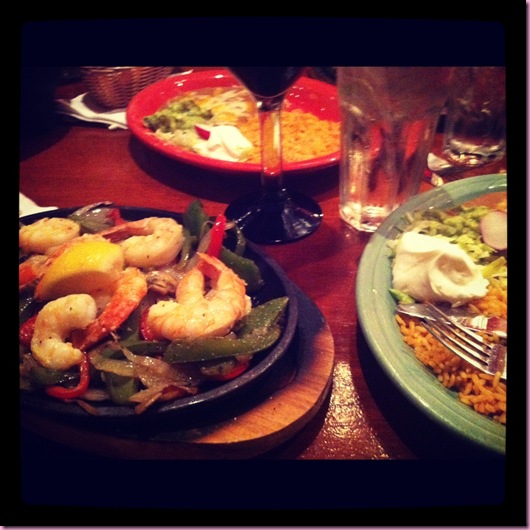 + the best tableside salsa and chips
It was a great night, with fabulous company <3
We're spending our Sunday morning with the fam, and then grocery shopping, running errands, and making pizza for dinner.
Have a relaxing and beautiful day!
xoxo
Gina
Fill in the blank: Sundays are for ____________________
Over here, Sundays are for family and farmer's market