Two days in a row
of seeing the sun rise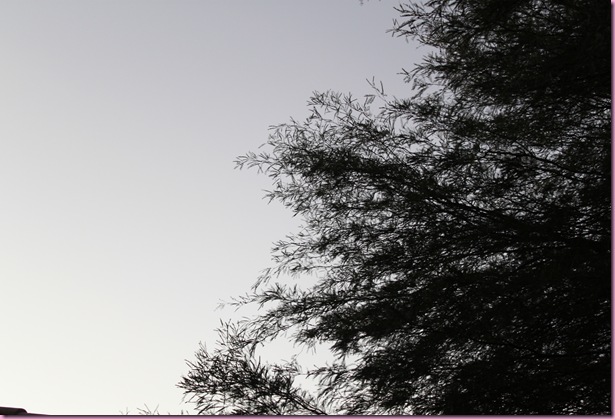 (it's amazing what an extra hour or two will give ya in the morning)
and this breakfast.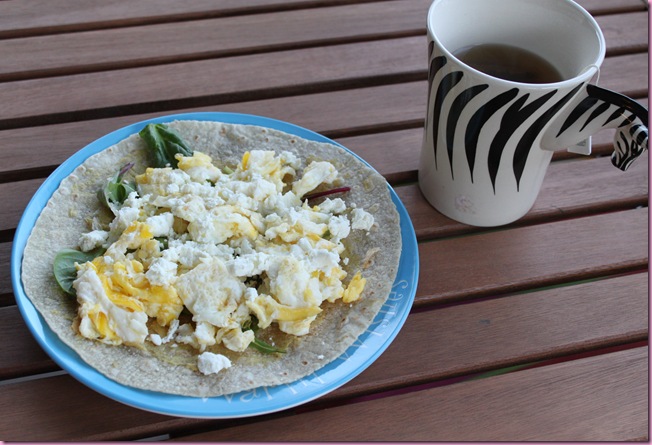 I call it breakfast pizza, but it's more like an unrolled wrap. Same thing 😉
Brown rice tortilla with Dijon spread onto it, 2 eggs, goat cheese, mixed greens, sea salt and nutritional yeast
+ tea in a zebra mug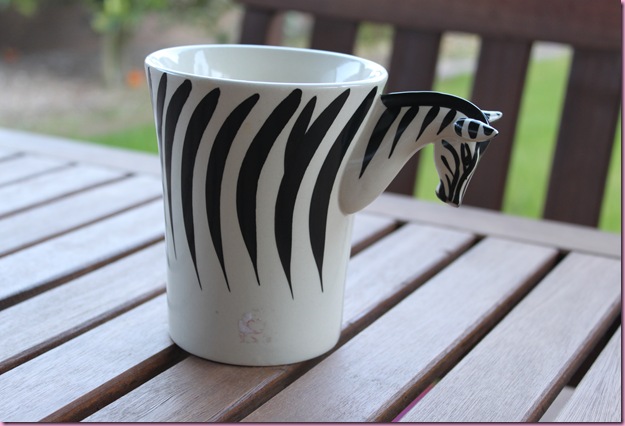 I've been using my stability ball as a chair lately, and it's funny because while I've seen people do it and know the benefits, it's taken me this long to utilize it in this way. I'm officially a fan.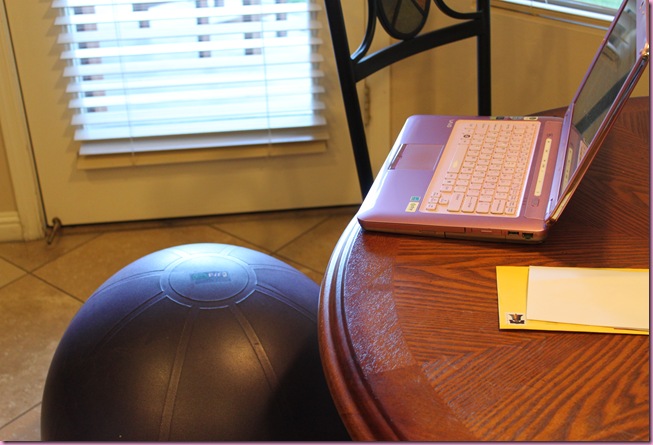 (If you're curious about using a ball as a chair, check out this post)
Some of the benefits:

-Because the ball is unstable, it encourages you to utilize your core muscles to stabilize while you work.

-Using the ball will improve balance and spine alignment, as the most comfortable balancing position requires good posture.

-You have an exercise tool available to you all day! You can bust out some stretches or workout moves during breaks from work, which will not only help with focus, you'll work on strengthening muscles and burn a few extra calories. For an awesome stability ball workout, check out this one I posted not too long ago.

-The ball promotes good blood circulation throughout the entire body, since you're consistently moving to change positions.

-They're extremely inexpensive, and many vendors sell stability ball chairs with backs and arm rests <—fancy stuff. I think that having a back on the ball negates some of the benefits, and just stick with a regular ol' exercise ball.
It's cardio time over here, work and acupuncture. I'm stoked for a needly nap.
Have a wonderful Wednesday and I'll see ya later!
xoxo
Gina
Something to think:
"It takes more courage to reveal insecurities than to hide them, more strength to relate to people than to dominate them, more 'manhood' to abide by thought-out principles rather than blind reflex. Toughness is in the soul and spirit, not in muscles and an immature mind."

-Alex Karras
Something to watch:
"Share a vegan cookie and talk about your day"
Love it.