Workout quickie: Stability Ball Blitz
Maybe I should have just braved the eye claw.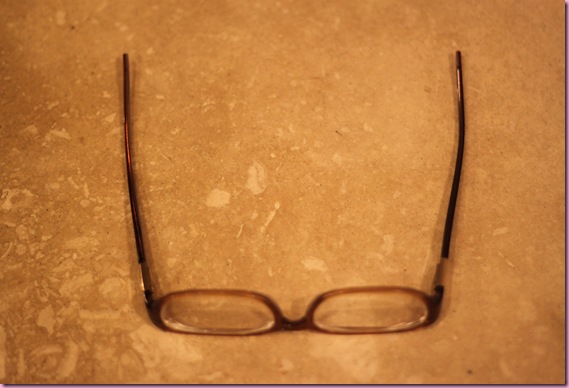 I've worn contacts since 4th grade, and really haven't had any probs with them until now. They discontinued the style I've worn for years, so I've been trying to find another brand/style that will work. The eye doc gave me a pair that's fantastic, but you can't sleep in them and I need something I'll be able to snooze in during the day while the baby sleeps. I've tried 3 other pairs in the past week, and they haven't been working for my eyes.
I debated Lasik two summers ago, but ended up being too afraid of the eye claw and reading too many horror stories through Googling. …
So tonight I called it quits with the newest pair of contacts, put on my glasses (which need to be tightened badly- the obtuse angle makes them fall off my head) and went to the base gym for a walk.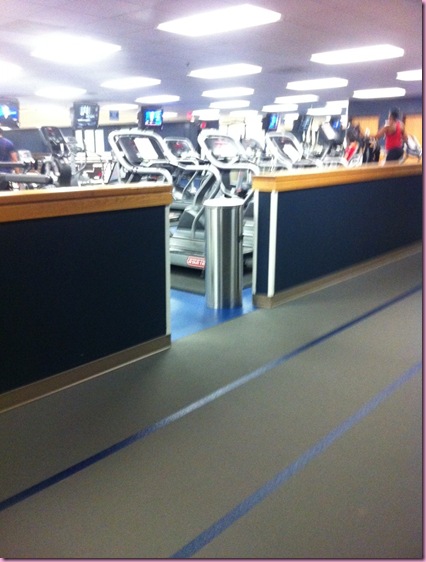 I love walking on the upstairs track, and can usually see the classes going on on the basketball court below. It's fun to observe different instructors for best practices, tips and tricks for my own classes. Two of the major things I pay attention to are verbiage and cueing. As an instructor it's easy to say the same things over and over ("go ahead and…" "Ok, now…" "Great job!"), and as far as cueing goes, it's so important to make sure everyone's form is spot on and that they know which muscle group(s) they're working in a strength-based class.
Some eats from the day:
This is the first one that came up- the filling from a piece of Costco pumpkin pie <— BEST pumpkin pie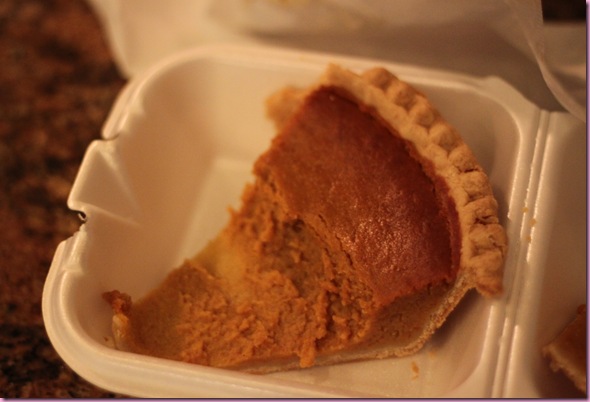 (I eat the filling and Bella has some of the crust. We make a good team)
Salad with turkey bacon, spinach, goat gouda, carrots, Goddess dressing and my daily afternoon Zevia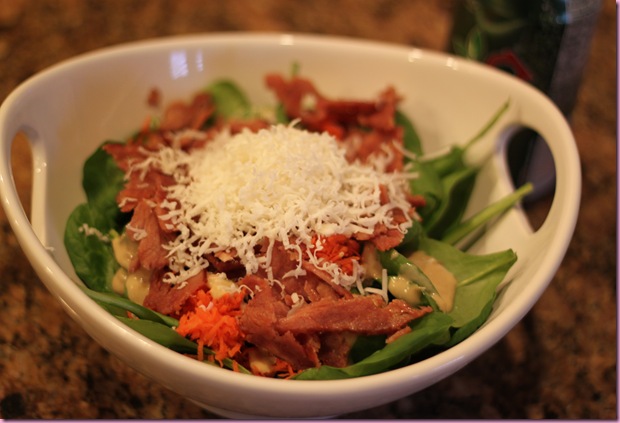 Crackers from TJs: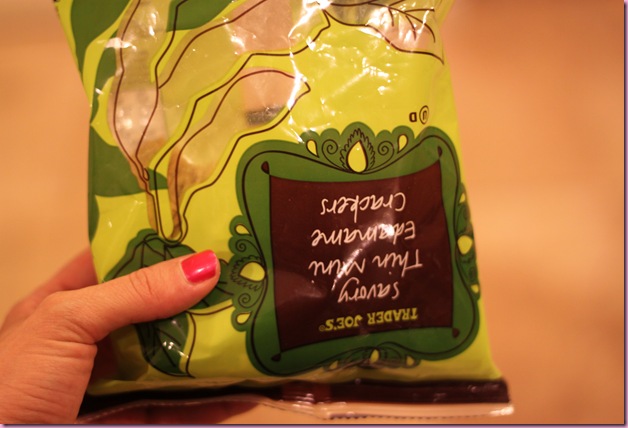 They're coated with a green pea powder- super salty and amazing
Just got home from running some errands and about to start dinner.
See ya in the morning!
xoxo
Gina
Something to talk about: What helps you to improve at your job? For me, watching and taking classes always helps, and blog-wise, I like to read as many blogs as possible.
Workout quickie!
Try this superset workout on your next strength training day for a short, total-body burn. Bonus: all of the moves include the stability ball, which forces us to utilize our core muscles even more to stabilize.
For each superset, alternate between each move to do 3 sets total for each exercise. For example, for the first superset, you'll do 12-15 chest presses, 12-15 reverse flyes, 12-15 chest presses, 12-15 reverse flyes, 12-15 chest presses and 12-15 reverse flyes before moving onto the next exercise on the list. The goal is to complete as much of the total workout as you can with minimal rest, maximizing calorie burn.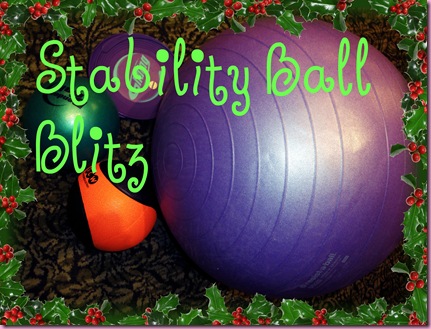 Estimated time: 30-40 minutes
Warm-up
Cardio of choice
5 minutes
Superset 1: Stability ball chest press and stability ball reverse fly
Challenging weight
3 sets 12-15 of each
Stability ball push-ups
Bodyweight
1 minute: as many as you can
Superset 2:
Stability ball back extension, stability ball weighted crunch
Bodyweight
3 sets 12-15 of each exercise
Cardio blast: step touch on stability ball
Bodyweight
30 seconds to the right, 30 seconds to the left
Superset 3: Ball squat with squeeze and split squat on the stability ball
Bodyweight
3 sets of 12-15 of each exercise (do right and left legs for the split squat before going back to the plie squat)
Core burner: stability ball twist
Bodyweight
1 minute with control. Make it more challenging: twist the ball while lowering your legs towards the floor and bringing it back up
Cardio bonus (optional):
4 minutes of Tabata intervals
Cardio of choice: bike, elliptical, run, plyometrics
It's only 4 minutes- make it count!
Cool down and stretch