This can be a thing, right? 🙂 For breakfast, I recreated one of these little gems I had in PB at Crown Point Coffee after teaching 3 barre classes in a row (<— not recently haha.): breakfast salad!
I've been thinking about it ever since I had it, and thought it would be a fun way to switch up the breakfast routine. I tend to get into bfast habits, and will have the same things over and over until I burn out and switch it up. (I seriously went through a time period where I had egg burritos at least once a day, for years. I still don't believe the day has officially started until I've had eggs.)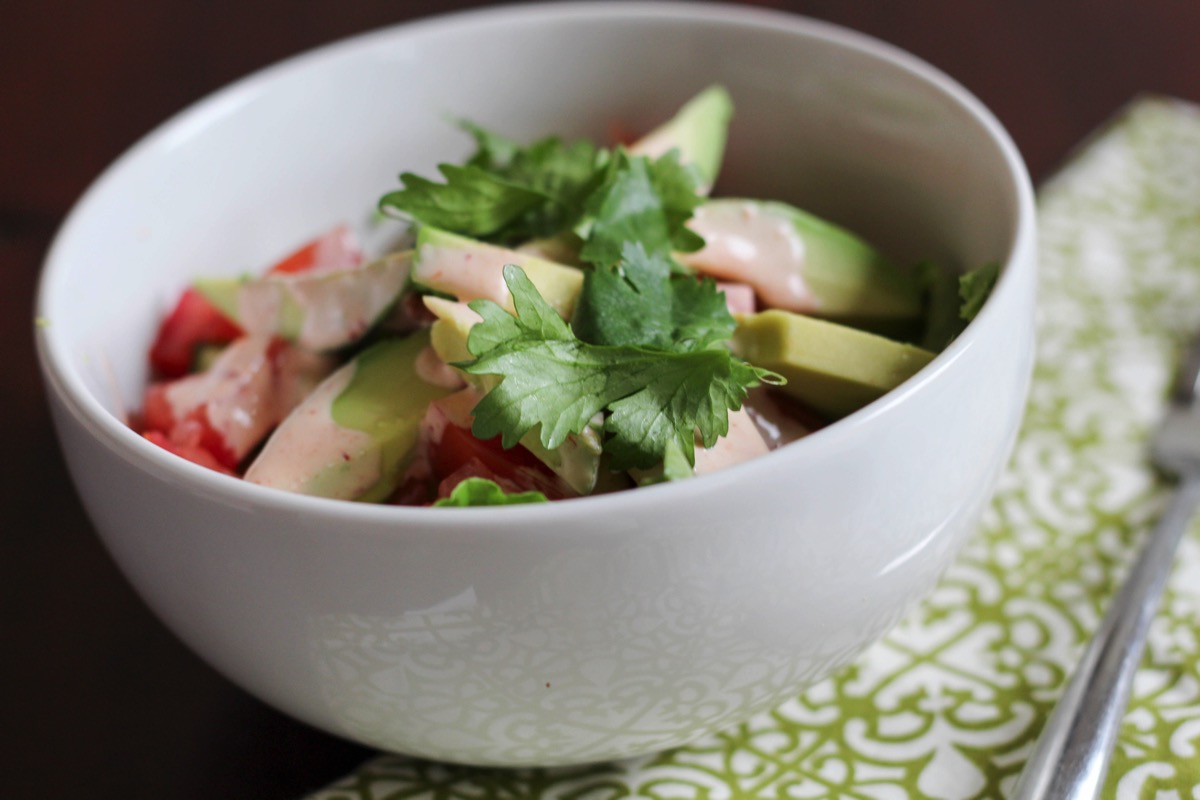 Although the breakfast I enjoyed at Crown Point Coffee was called a "bowl," it was definitely more like a salad than anything, thanks to all the veggies. That one had vegan sausage, egg whites, tons of chopped veggies, and a spicy sriracha sauce. I dove into the savory goodness, and it was a filling and protein-packed breakfast.
I LOVE salad for breakfast as it's a great way to get some extra veggies/fiber, and a savory way to switch things up from the classic egg and omelet combos. I decided to make my own similar version, with a few changes for my preferences.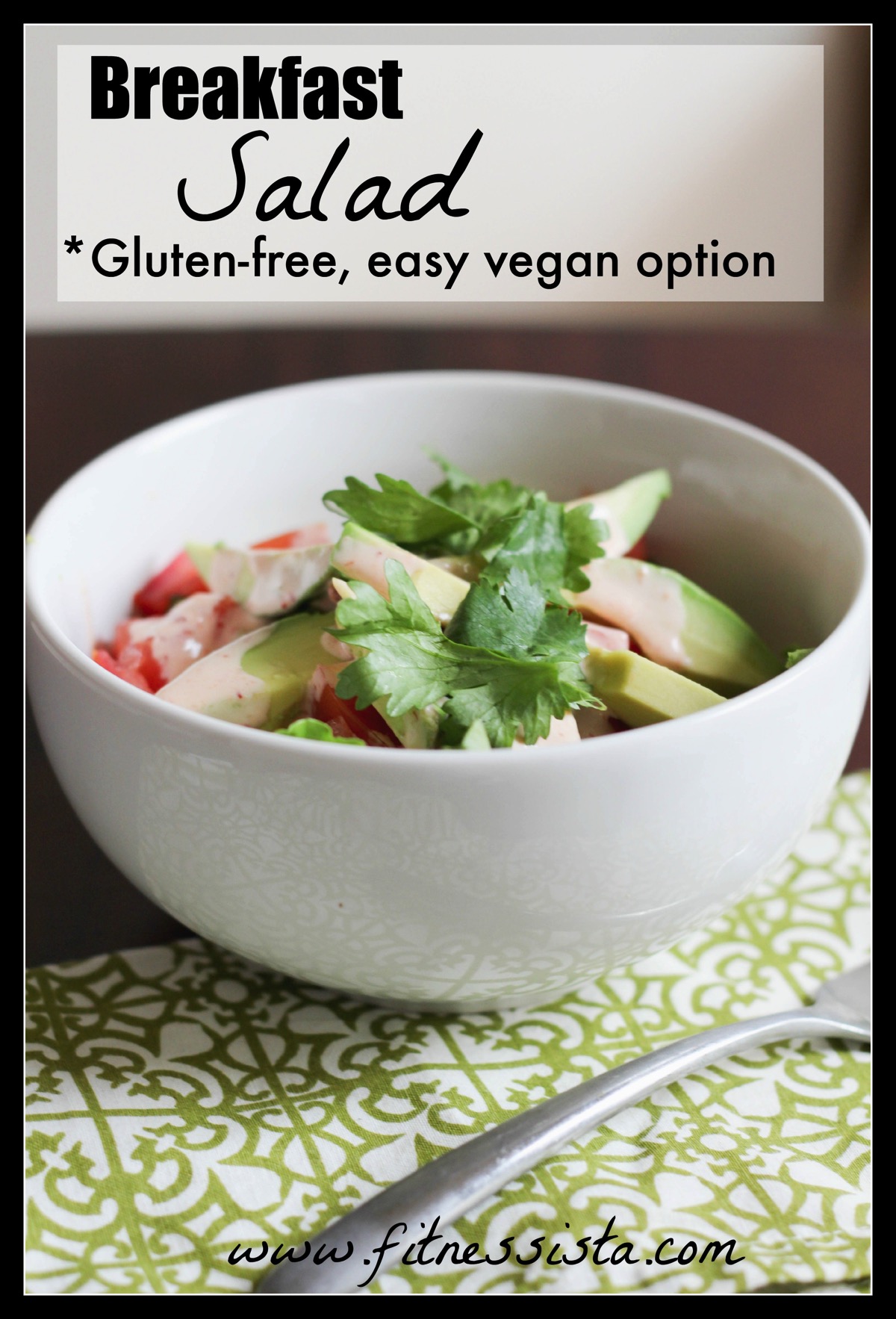 Here's my homemade breakfast salad that I might just like even more than the restaurant version! I hope you enjoy it as well.
Breakfast salad recipe in pictures: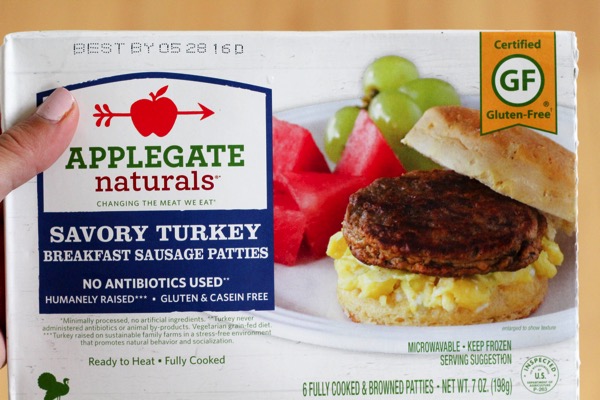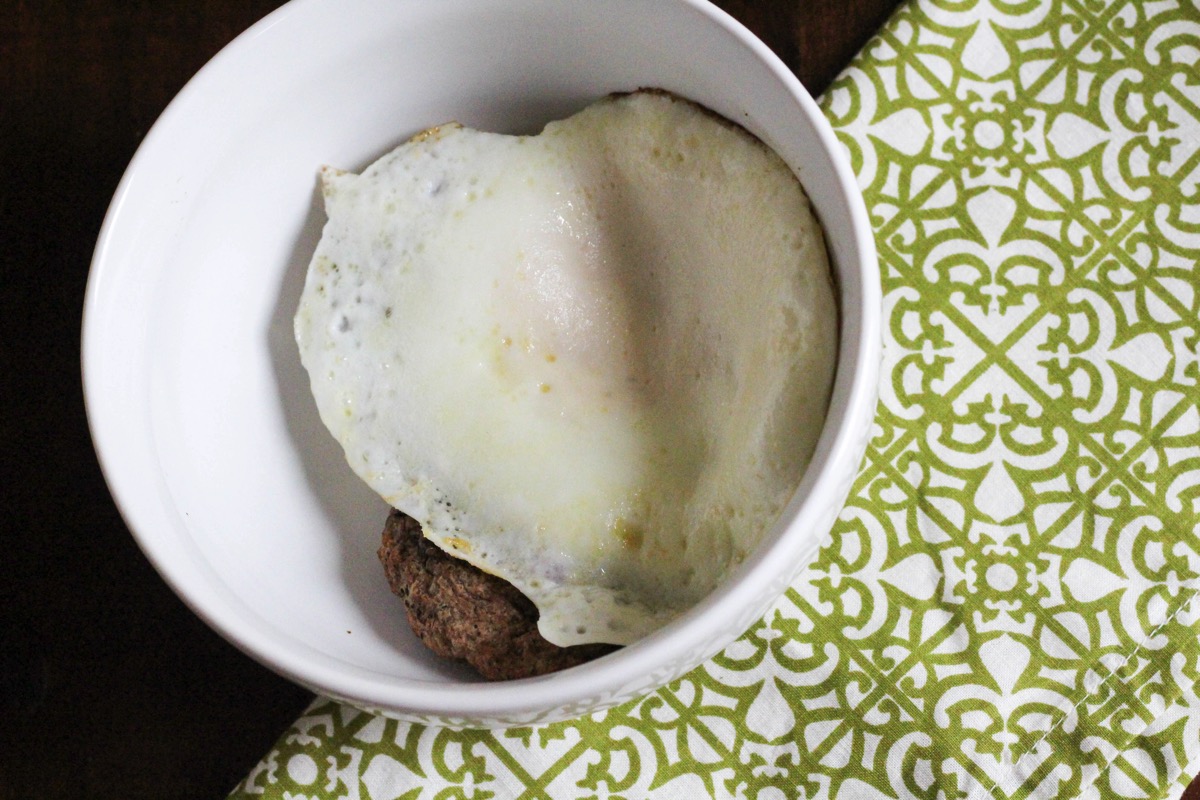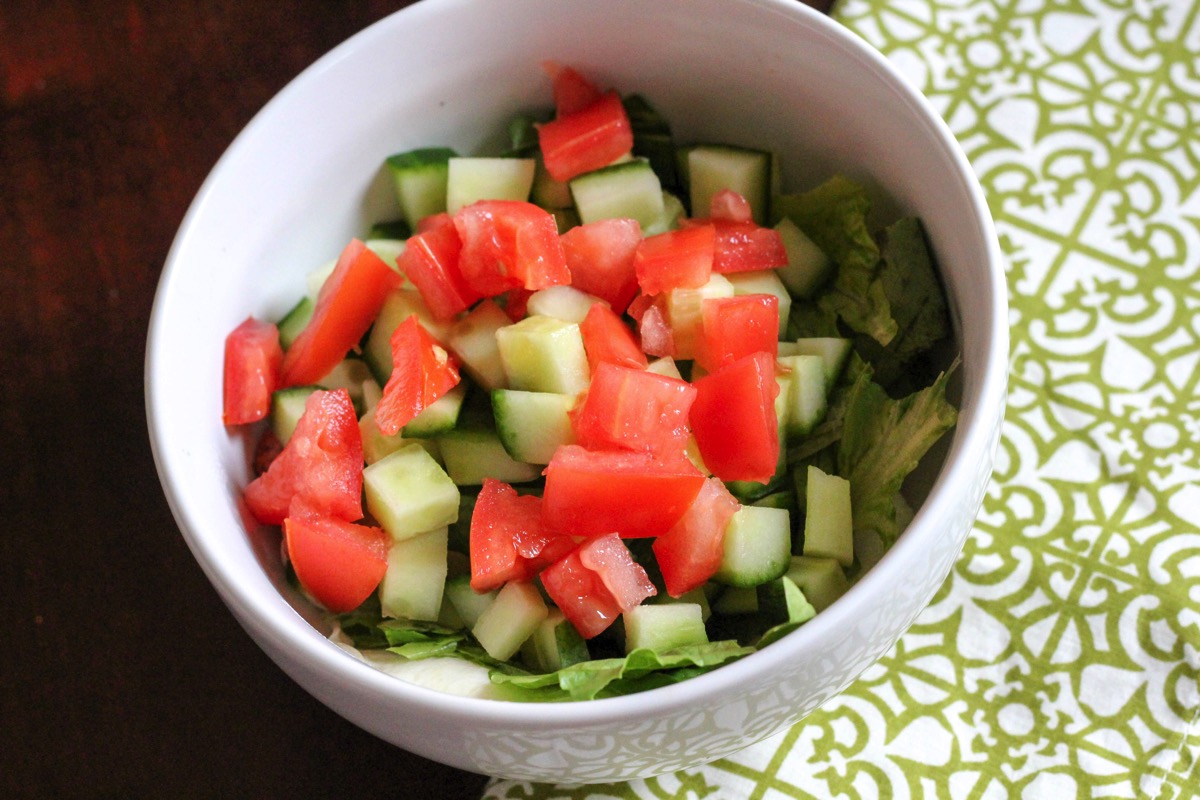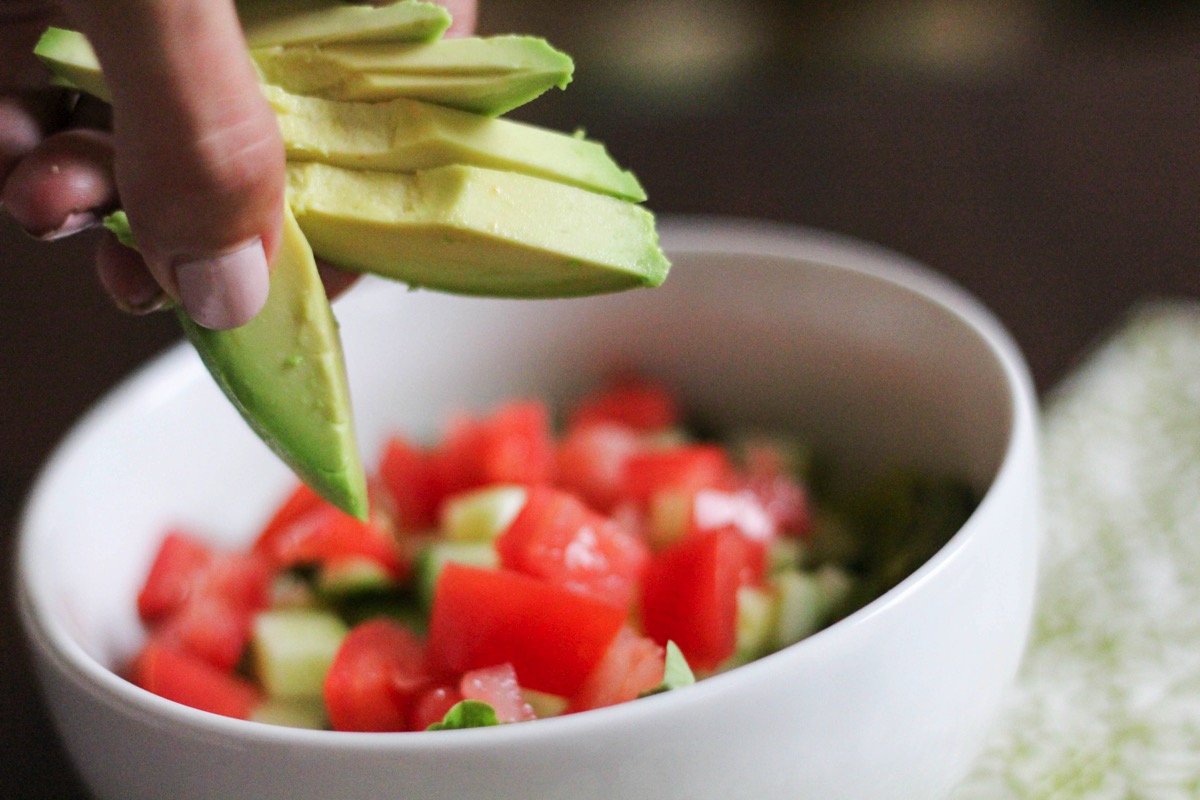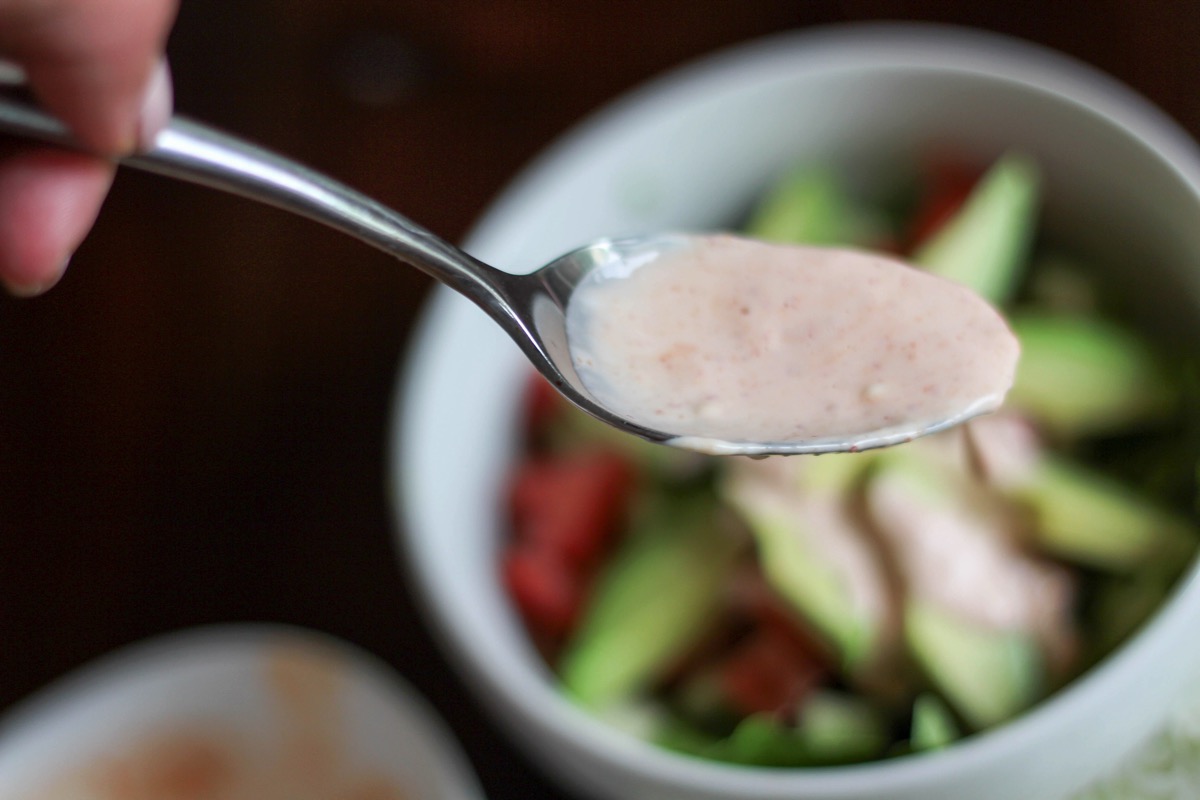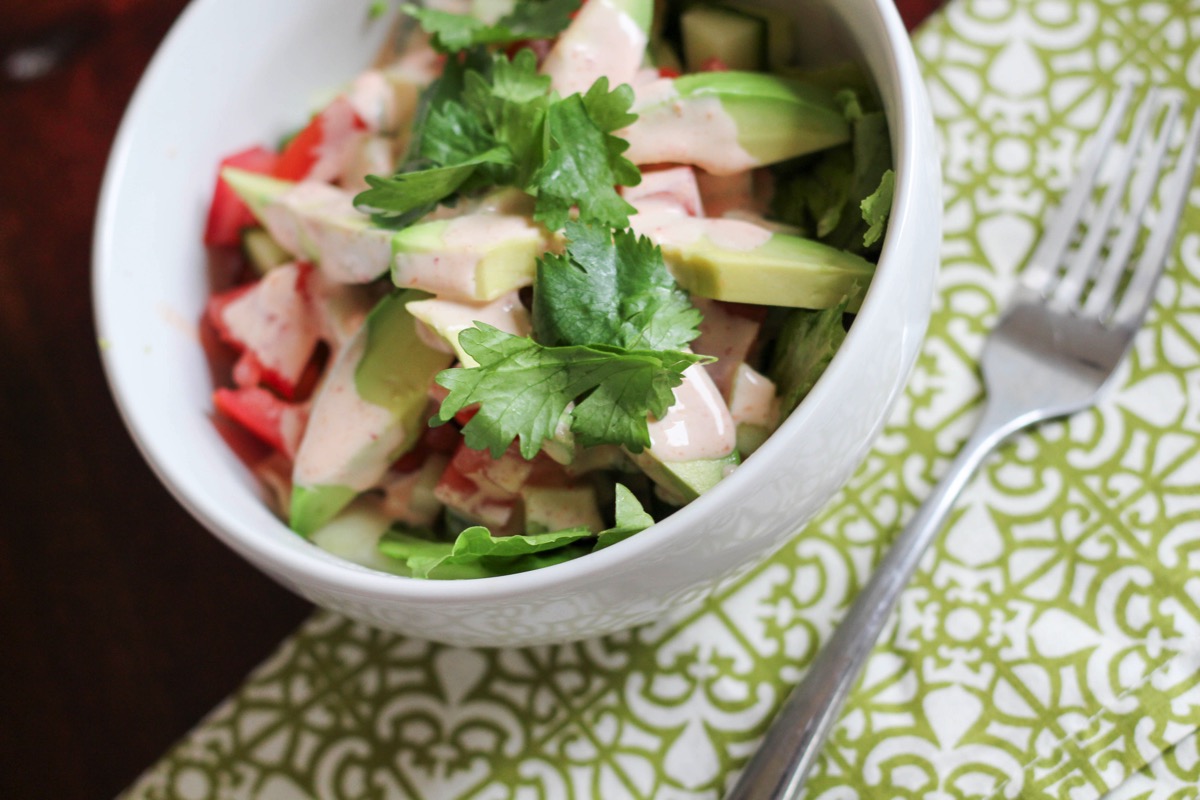 And now the written out version. 🙂
Breakfast Salad
Sausage patties (I used Applegate farms turkey sausages)

1

–

2

whole eggs, cooked to your preference (I did overeasy)

1/2

tomato, chopped

1/2

cucumber, chopped

3

romaine leaves, torn

1/4

onion, finely chopped
avocado, sliced

2 tbsp

plain yogurt

1 tbsp

sriracha (or to taste)
salt
pepper
garlic powder
Instructions
Placed cooked sausage patties in the bottom of a bowl.
Top with cooked eggs.
Next, add your veggies.
Season with salt, pepper and garlic powder.
Top with avocado slices.
Mix yogurt and sriracha.
Drizzle on top.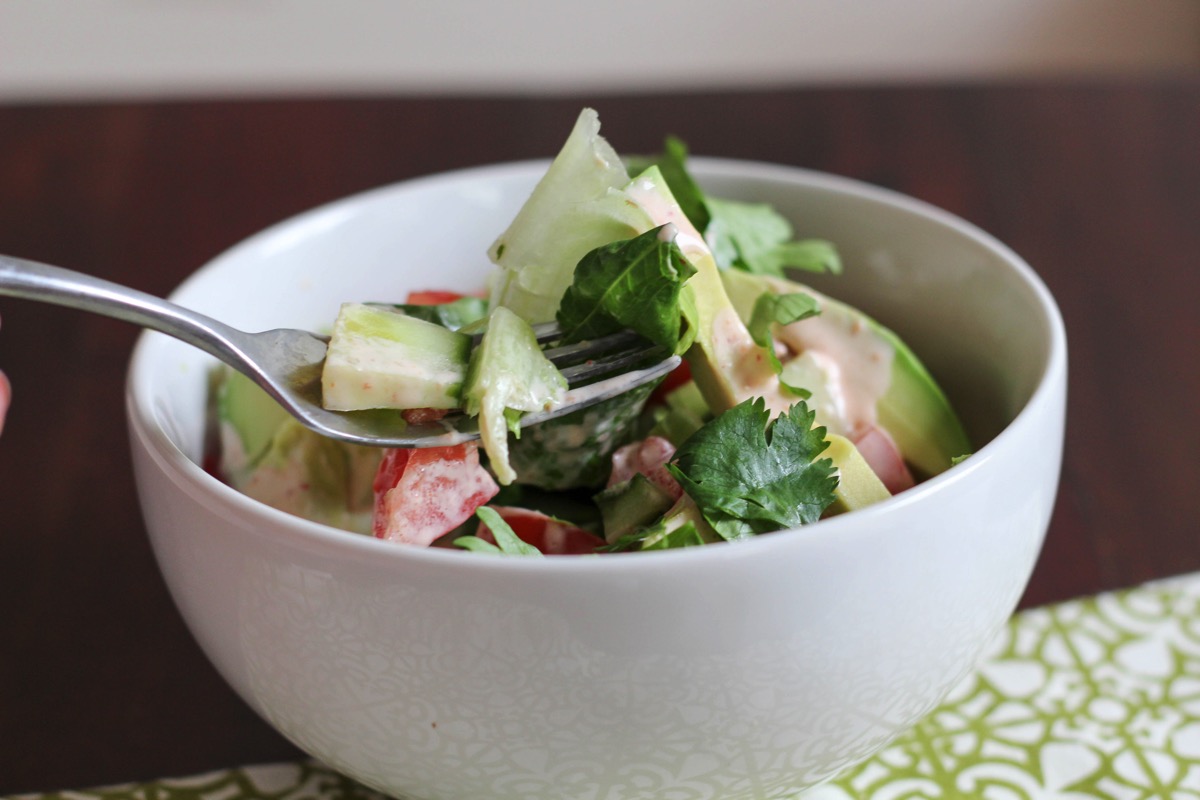 Salad for breakfast: yay or nay? What's the weirdest thing you've ever made yourself for breakfast? For me, it's cold lasagna (especially this one). It's strange, but I love cold lasagna leftovers in the am. 😉
Today is a visit to the chiropractor and some outdoor adventure with Liv. I'm thinking some zoo + zoo kettle corn (why is it so good?) is going to happen. I'll see ya later today on the Family page.
Hope you have a wonderful morning!
xoxo
Gina
More of my favorite breakfast recipes if you're looking to switch it up:
20 healthy, on-the-go breakfasts
Pumpkin baked breakfast cookies
Egg-free protein-packed breakfasts